Made Easy & Free! - Available in your local store 7 days a week*
Made Easy & Free! - Available in your local store 7 days a week*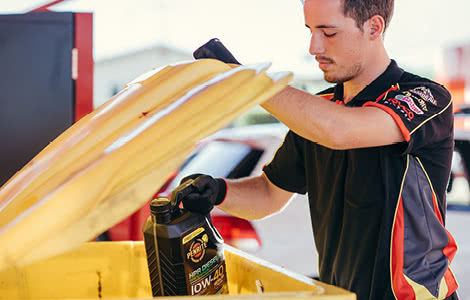 Oil Recycling
Oil Recycling is now available at selected Supercheap Auto Stores.
There are now 142 Supercheap Auto stores Australia wide that offer oil recycling to encourage our customer to dispose of an oil in a safe and environmentally responsible manner.
We accept used engine oil in sealed containers (No bigger than 10L) at selected sites and will be collected for recycling.