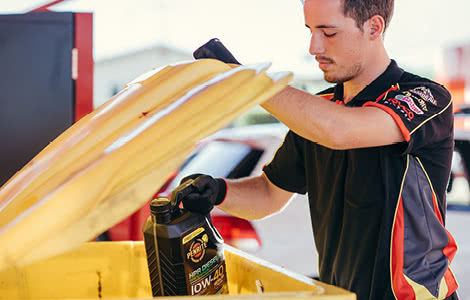 Oil Recycling
Oil Recycling is available at 229 Supercheap Auto stores across Australia. We encourage our customers to dispose of their automotive oils in a safe and environmentally responsible manner.

We accept used automotive oil in sealed containers intended for the carriage of oil such as the original bottle or a purpose made oil drain container such as the one pictured below. Bottles are to be no bigger than 10L and limited to household quantities with a limit of 4 bottles per customer. Soft plastic bottles like drink bottles and milk bottles are not suitable for carrying and transporting waste oils.

We do not accept brake fluid, power steering fluid or coolant, check with your local council for suitable waste facilities that will take this product.