Penrite Pro Gear Oil - 80W-140, 1 Litre
by
Penrite
Details
https://www.supercheapauto.com.au/p/penrite-penrite-pro-gear-oil---80w-140-1-litre/396352.html
Part No. PROG80140001
Promotions
CLICK & COLLECT
Free & Ready In As
Little As 30 Minutes
FREE RETURNS
In Store
& Online
FREE SHIPPING
On All Vehicle Parts
& All Orders Over $150*
PRICE BEAT
We're Cheaper
Or We'll Beat It
PAY YOUR WAY
Flexible Payment
Options Available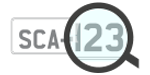 REGO SEARCH
Filter Website Results
By Your Vehicle
Additional Information
Description
Is this product for you?
Penrite Pro Gear 80W-140 is a premium full synthetic, SAE 80W-140, heavy duty gear oil that uses a special combination of synthetic base oils which include PAO and Ester, with an advanced additive system to provide ultimate performance and protection under all operating conditions.
It meets the performance requirements of API GL-5/GL-6/MT-1 as well as many other manufacturers specifications.
What does it suit?
For use in manual gearboxes, transaxles and differentials of competition vehicles, passenger cars, 4WDs, light & heavy duty commercials, trucks, buses, agricultural and earthmoving equipment.
It can be used in applications requiring a SAE 85W-140, 75W-140 or SAE 140 gear oil or where a synthetic oil of this viscosity is required especially where consistent high temperature operations and/or extreme loads are encountered.
Pro Gear 80W-140 is already dosed with the correct amount of friction additive for use in limited slip differentials, no extra additive is required, nor should it be added as seal degradation may result.
It can be used as a replacement for a mineral gear oil, of a similar viscosity, operating in severe applications, such as high temperatures and shock loads. Its resistance to high temperature degradation and oxidation allows it to provide longer oil drain intervals while providing maximum wear protection.
It has been especially formulated (and field trial-proven) to reduce chatter and whine in BTR/Dana M78/M80 limited slip differentials fitted to V8 Holdens and Fords as well Chrysler & Jeep vehicles
Features
1 Litre
80W-140
Full synthetic
API GL-5/API GL-6/MT-1
MIL-L-PRF-2105E
Ford M2C190-A