Shop by Vehicle
Filter search results by your vehicle.
Mazda B2600 - 1987-2006, 4Cyl, Utility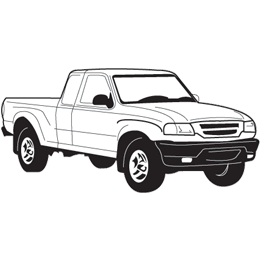 The B2600 is part of Mazda's "B-Series" and was introduced in 1987. Over the near 20 year period three different engines were used; G54B ; G6 ; and G6E. Released in a Utility body shape variations included both drivetrains of RWD and 4WD as possible options.
Click below and enter your specific vehicle to search our full range of available spares and accessories for your vehicle.
Export

Part Number: EX001

Castrol

Part Number: 3414526

Castrol

Part Number: 3383434

Castrol

Part Number: 3383432

Castrol

Part Number: 3413901

Castrol

Part Number: 3413902

Gates

Part Number: 13A1175

Not available for pick up