Castrol RX Diesel Engine Oil - 15W-40, 20 Litre
by
Castrol
Details
https://www.supercheapauto.com.au/p/castrol-castrol-rx-diesel-engine-oil---15w-40-20-litre/379738.html
Part No. 3418225
$128.88
Now

$96.59
End Date 15/12/19
Promotions
CLICK & COLLECT
Free & Ready In As
Little As 30 Minutes
FREE RETURNS
In Store
& Online
FREE SHIPPING
On All Vehicle Parts
& All Orders Over $150*
PRICE BEAT
We're Cheaper
Or We'll Beat It
PAY YOUR WAY
Flexible Payment
Options Available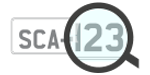 REGO SEARCH
Filter Website Results
By Your Vehicle
Additional Information
Description
Is this product for you?
Castrol RX Diesel 15W-40 is a high quality mid-ash heavy duty diesel engine oil which meets all the performance requirements of the American Petroleum Institute (API) CI-4 specification.
What vehicles is this product suitable for?
Castrol RX Diesel 15W-40 is recommended for diesel engine heavy duty plant, highway and off-road operations, and may also be used in mixed fleets. It is particularly suitable for use in US engine technology pre ADR 80/02, such as Cummins, Mack, Caterpillar and Detroit Diesel (4-cycle) heavy duty diesel engines, and can be used in turbocharged and naturally aspirated diesel engines requiring an oil meeting API CI-4 or earlier specification.
Castrol RX Diesel 15W-40 is also suitable for use in diesel 4WDs and light commercial vehicles not fitted with DPFs or DPDs.
For technical assistance on engine makes not shown or mixed fleet operations, contact the Castrol Technical Helpline 1300 557 998
To find the oil type and weight suggested for your vehicle; either add your vehicle to My Garage or check with your manufacturer, vehicle user manual, your local mechanic or head in-store and talk to one of our friendly team.
Bulky Item
Features
20 Litre
15W-40
API CI-4.
ACEA E7
Volvo VDS-3, Cummins CES 20076 & 20077, Caterpillar ECF-2, Mack EO-M Plus
Contact your local store for availability