The bench grinder is one of the most adaptable power tools in your workshop arsenal; ideal for precision sharpening, shaping and cleaning all kinds of small objects.
Here's how it's done.
Tip 1 - Safety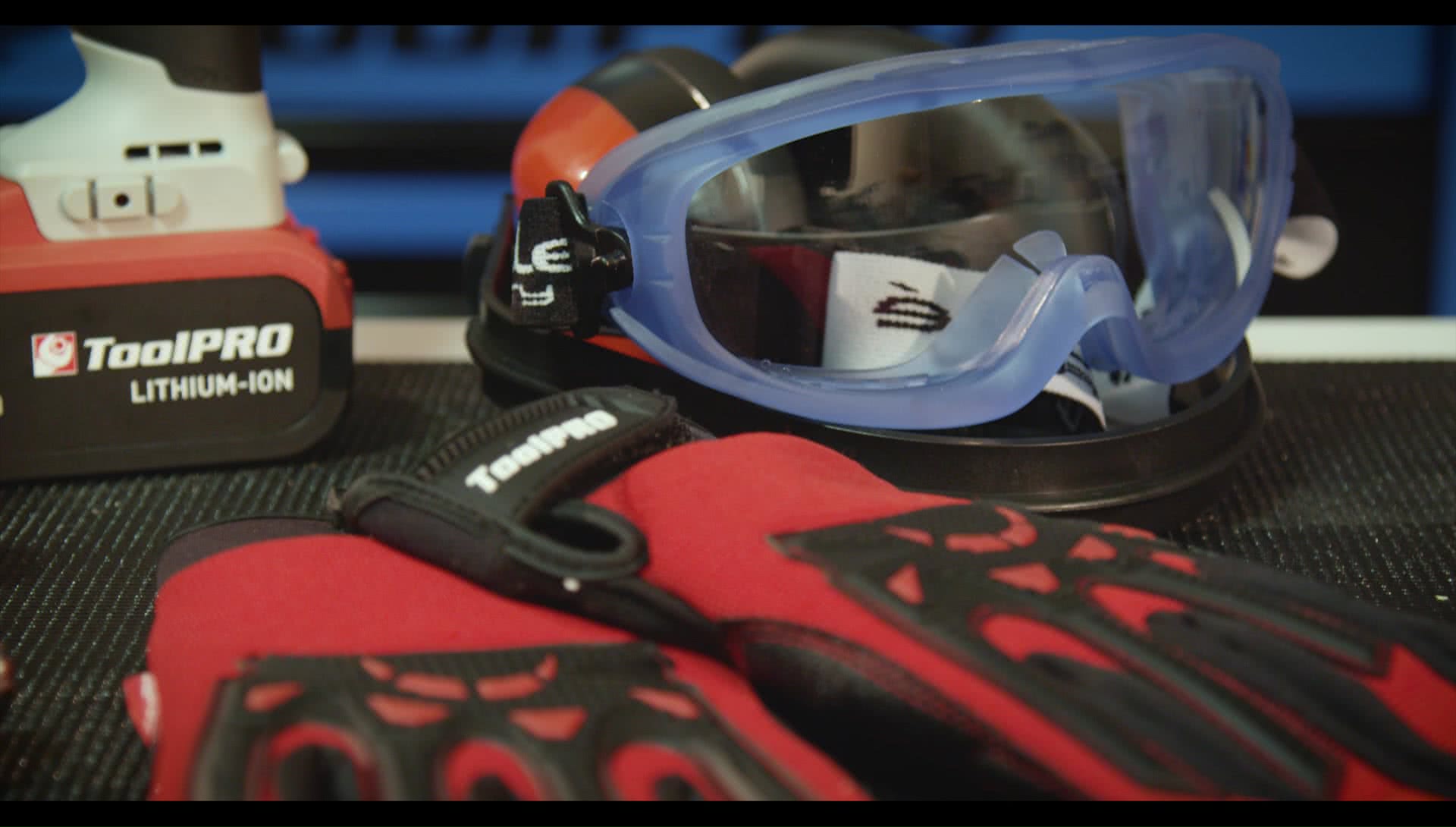 Before you start, you'll need safety equipment:
A decent pair of gloves
Clear eye protection
Ear protection
Tip 2 - Wheels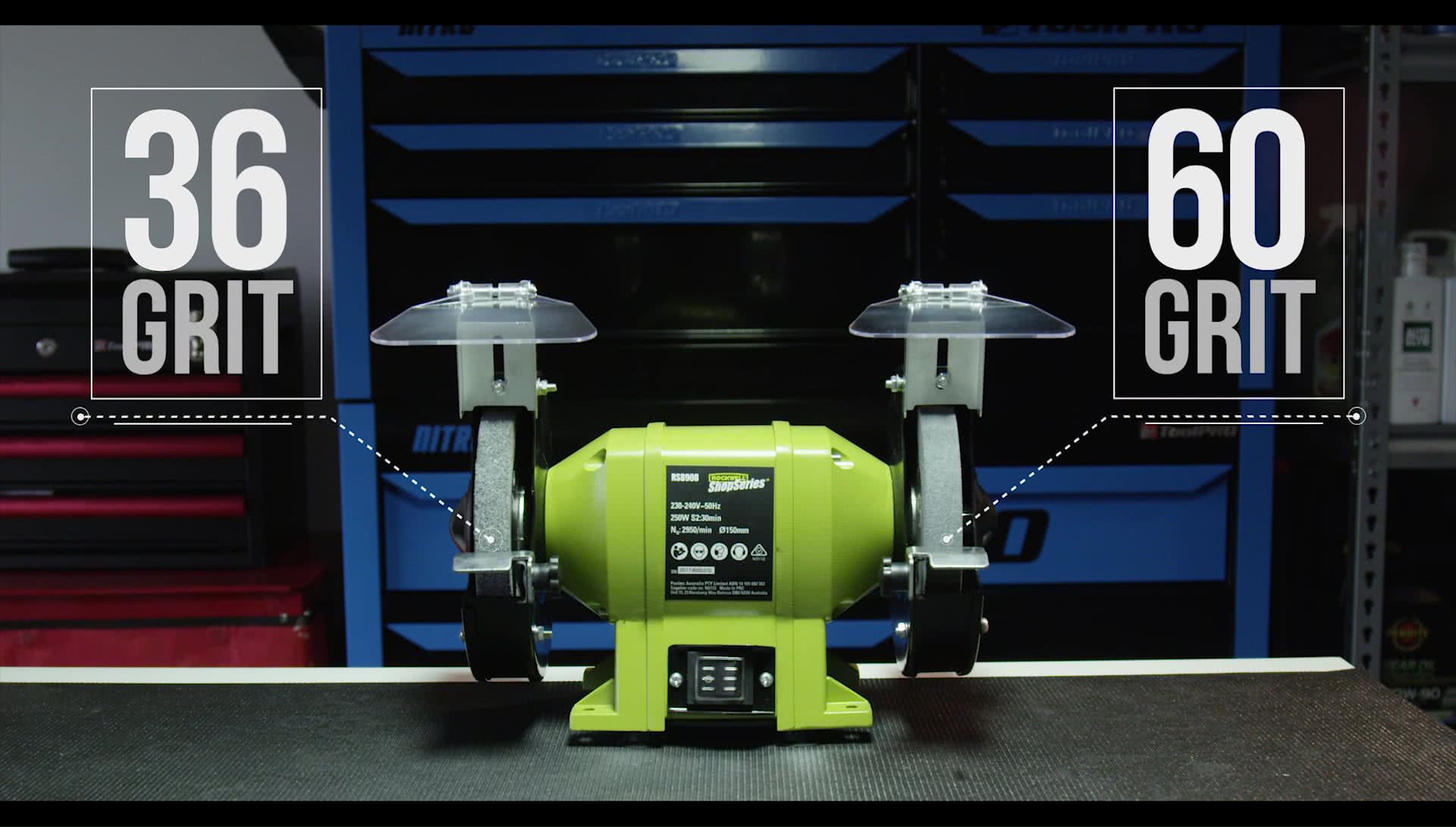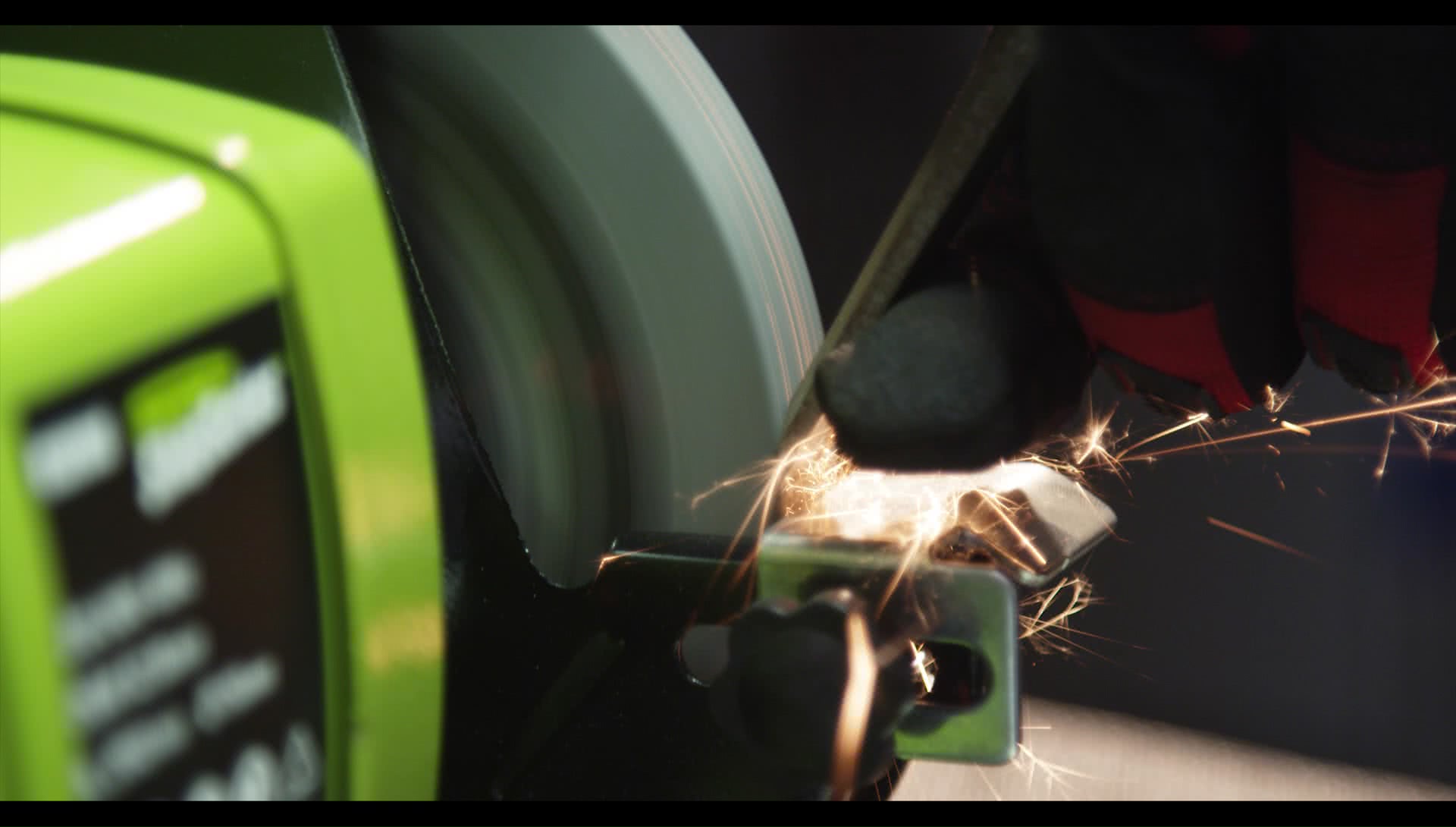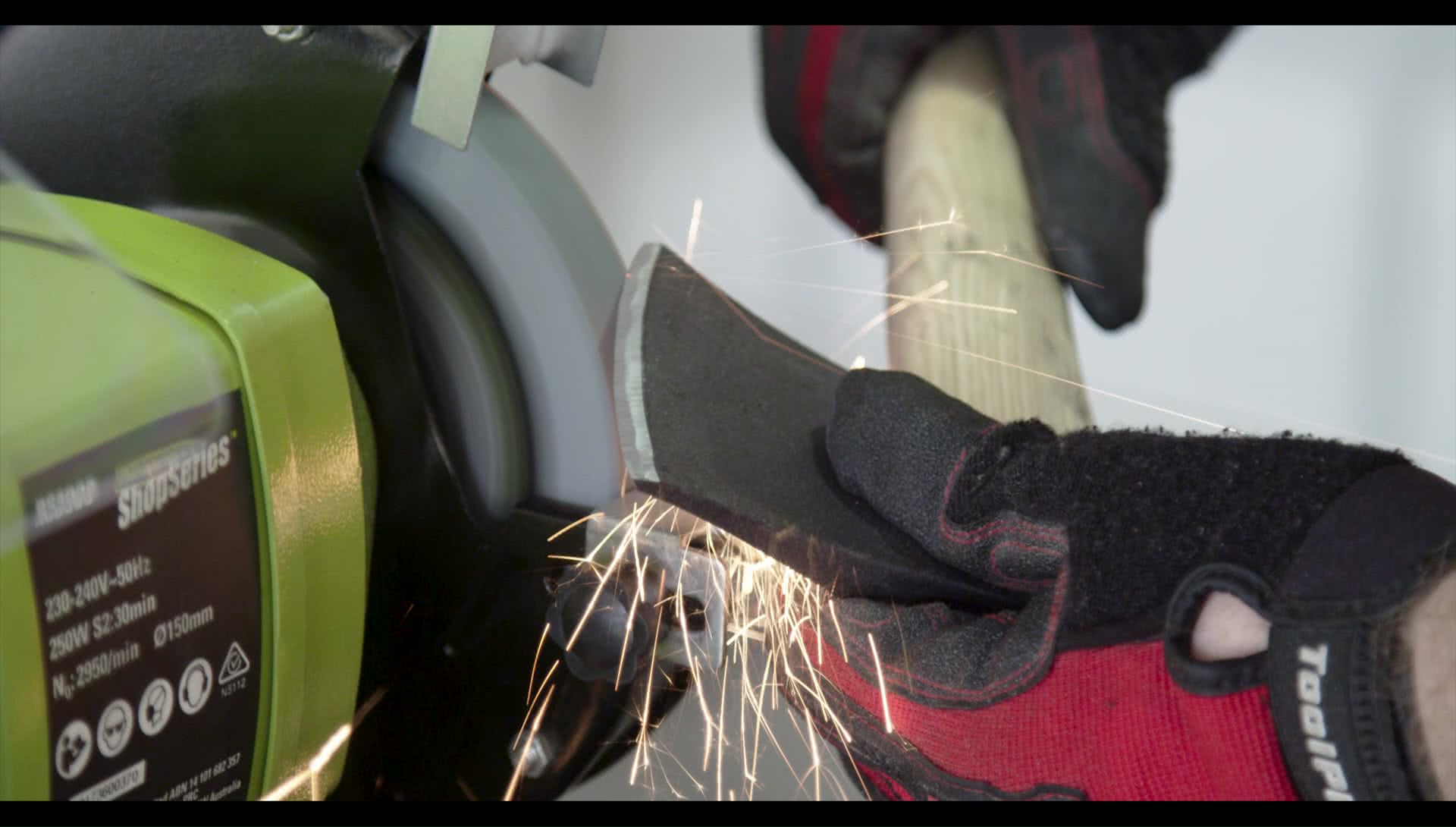 Bench grinders come in a variety of sizes with different configurations in motor and wheel sizes – the most popular wheel size being 150mm.
The two wheels attached are usually a different grade, the ones on this Rockwell model being 60 grit on the right, and 36 grit on the left hand side.
The 36 grit wheel is great for sharpening garden tools such as spades or an axe – or for rough and quick grinding and removal of metal. The 60 grit wheel is well suited to finer sharpening jobs on chisels or drill bits.
For even finer grinding or precision sharpening, many different grade wheels are available.
Tip 3 - Wire Wheels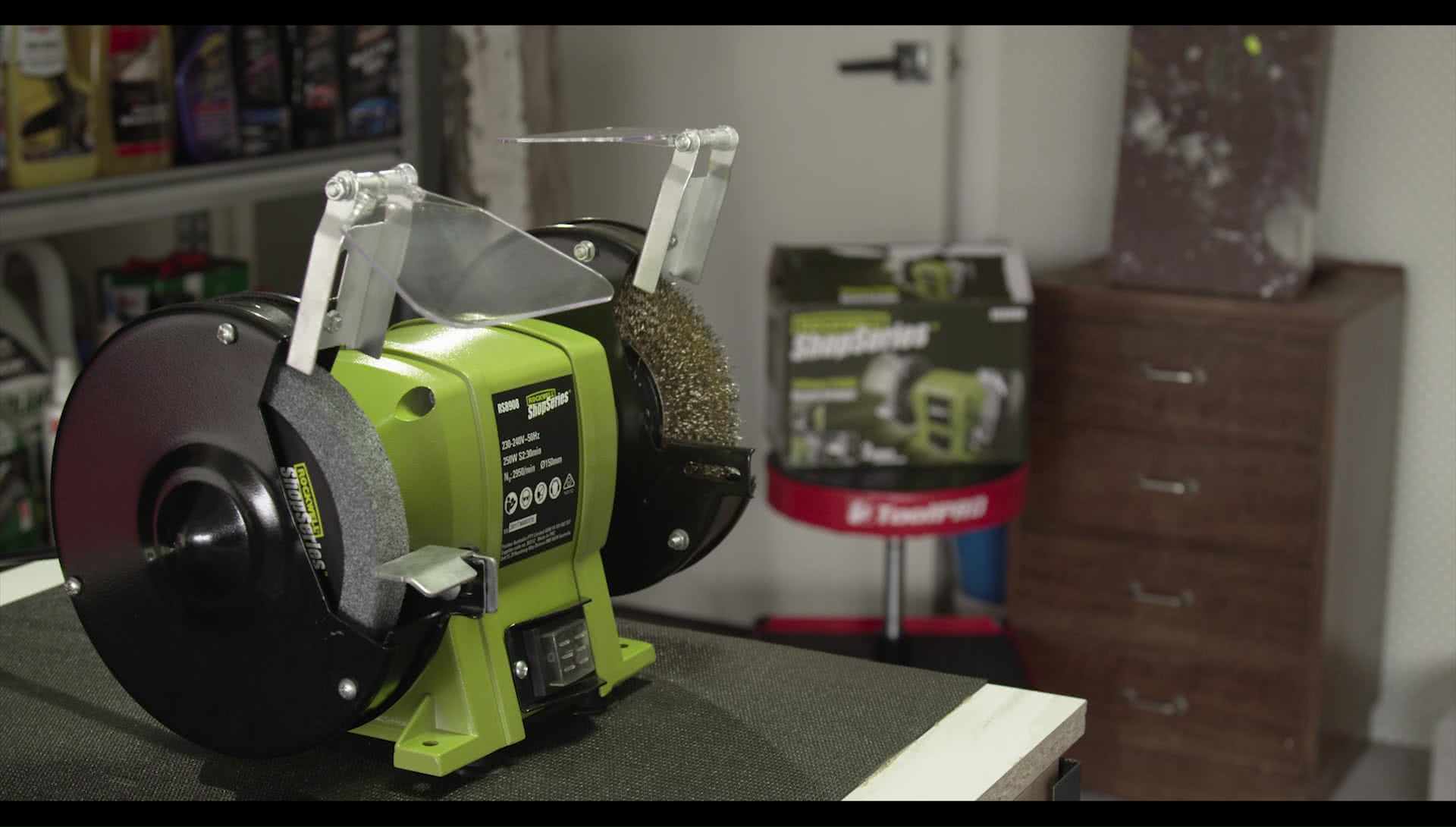 A super handy addition is to swap out one of the grinder wheels for a brass or steel wire wheel.
Now you can quickly clean up rusty parts, strip paint and clean welds without damaging the part you are trying to clean.
Tip 4 - Polishing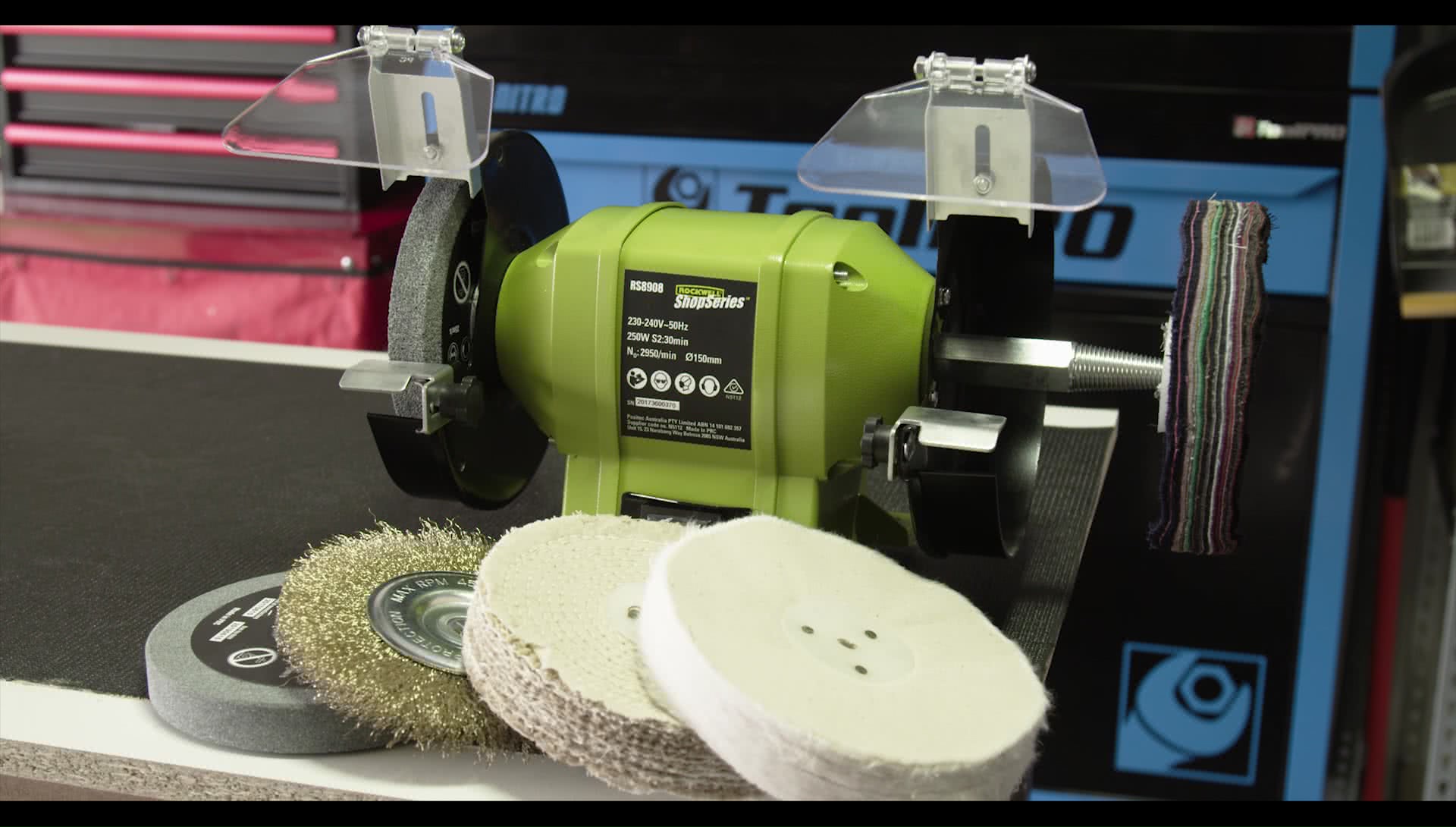 To really get a shine on your piece, there are polishing kits available to suit your angle grinder.
With a suitable set of spindles attached, these cloth polishing wheels thread straight onto your bench grinder.
Combined with the correct polishing compound; it's easy to achieve a mirror shine on just about anything.
Tip 5 - Precautions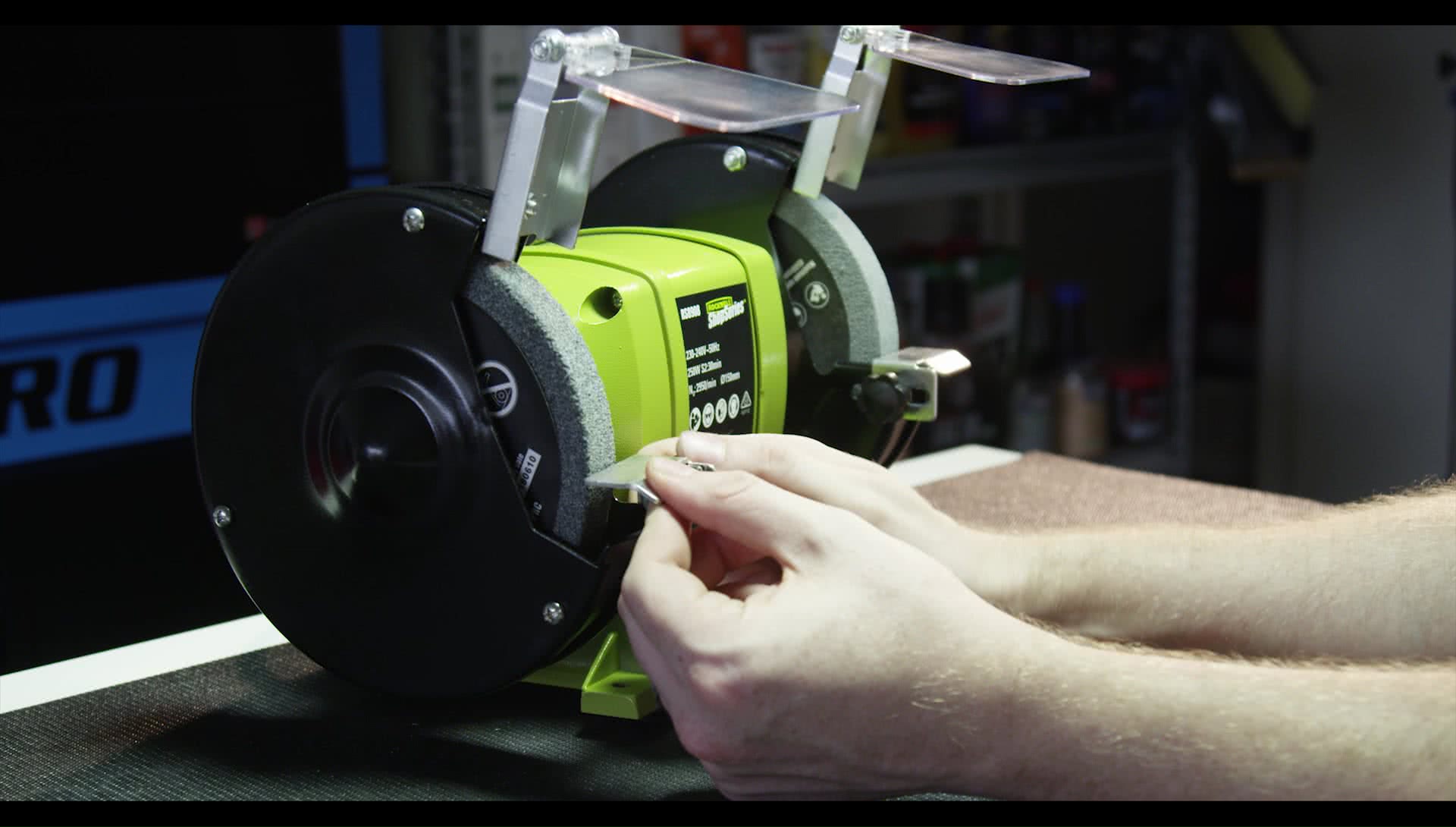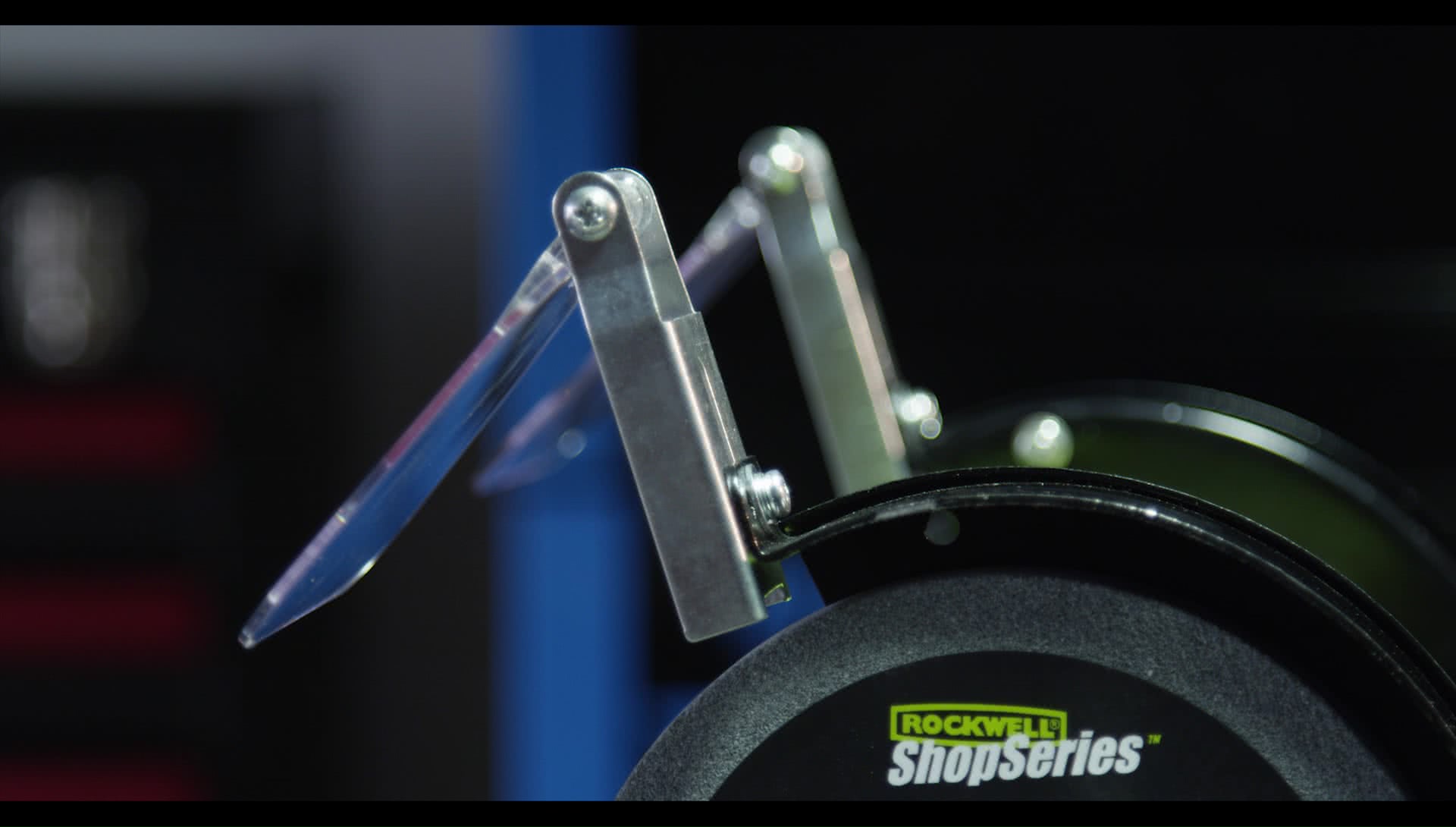 A bench grinder operates at high speed - this Rockwell 150mm model runs a no load speed of nearly 3,000 RPM.
Although it is equipped with large wrap around guards and transparent eye shields, appropriate eye protection must be worn to protect against debris from the wheel or the piece being worked on.
Be sure to always utilize the inbuilt work rests to protect your fingers; and prevent the part being snatched into the wheel if it should grab.
Far more than just a grinder, a good bench grinder may be the most useful thing you bolt onto your workbench.