What is SMD Technology?
An SMD LED is considerably smaller in comparison to a conventional LED, meaning more light can be projected from the same size area. Aerpro SMD LED interior lights use a version called Super SMD. Because the SMD LED is so small, each Super SMD has 3 SMD LEDs within it.
Why upgrade to SMD?
3 x brighter than regular LED technology
SMD LED light output does not fade as much as a conventional LED over its life
SMD will lose only 3-5% of its brightness after 1000 hrs of continuous usage, where conventional LED's can lose 10-15% over this same period
The life span of SMD LED can reach 50,000 hrs under normal operating conditions
The applications are limited only by the voltage (12V) - if it is a 12V DC source you can use them
3 fittings available: festoon, T10 or wedge
What you'll need
Replacement SMD LED interior light
Trim removal tools
Screwdriver
Step 1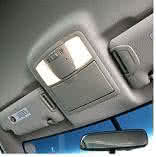 Locate the globes you wish to change and determine what tools are required to access.
In this example, we will be swapping out the map lights located on the roof lining at the front of the interior.
Step 2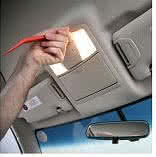 Remove the plastic cover using a trim removal tool or suitable screwdriver, depending on the vehicle and location.
Step 3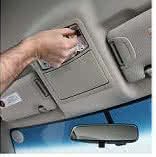 Switch off the interior light and remove the existing halogen globe.
NOTE: Take care when handling the globe as it will be very hot.
Step 4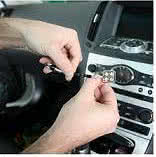 If fitting a multi-fit type SMD light, select the correct adapter to match the factory globe fitting and size.
Connect this adapter to the SMD light and prepare for fitting.
Step 5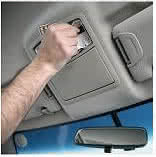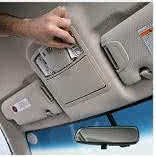 Plug the adapters connection into the factory fitting.
If fitting a multi-fit type SMD light, mount the seperate SMD light board securely.
Step 6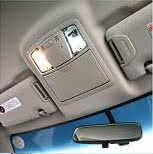 Switch the interior light on and ensure the new SMD light illuminates.
Step 7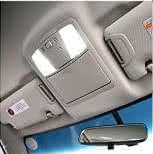 Repeat for the otherside ensuring you switch the lights off before removing the old globe.
Enjoy your new lighter interior, with the bonus of longer life.