Your car's engine oil plays a crucial part in your car's functionality. Without oil, the engine wouldn't be able to function properly. Engine oil is used to lubricate the different parts of an engine and in addition, is also used to manage the heat of the engine (thus, preventing it from overheating).
Over time your engine oil will begin to deteriorate and as a result, you must change your oil. If you choose not to check your car's oil regularly and you don't change it when needed, some serious (and expensive) damage may result. With this in mind, below is a list of common signs which indicate that you should change your engine's oil.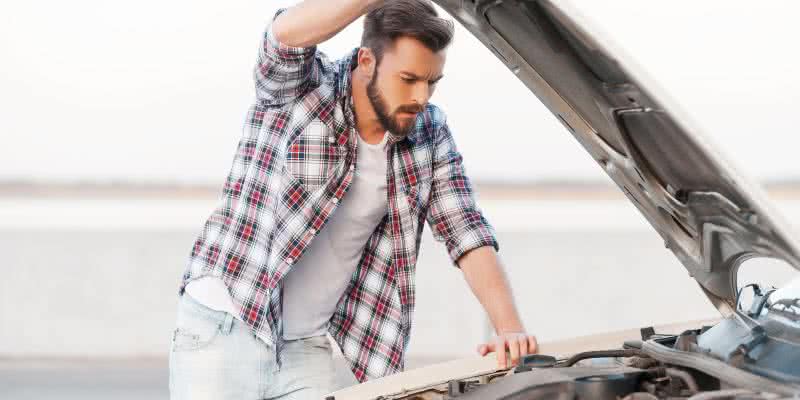 Sign #1 – Why is my exhaust is smoking?
This is without a doubt one of the most concerning and worrying things which a driver may have to deal with. A smoking exhaust can indicate a lot of different things with your car but if you check what colour the smoke is (being careful not to inhale any exhaust fumes) and understand what the colour of your exhaust smoke means, you might find that it's nothing more than an oil change being needed.
If the exhaust smoke is white, then this is usually nothing to worry about and can be caused by condensation in your exhaust.
If the exhaust smoke is black, this may be due to the engine burning an increasing amount of fuel. One of the best ways to fix this is to check the quality of the air filter. Be mindful of the different fuel types (petrol vs diesel). Eg. diesel vehicles will often blow black exhaust smoke (soot) due to the incomplete combustion of the diesel fuel whereas in a petrol engine it's a sign of it running rich (too much fuel, not enough air).
If the exhaust smoke is either grey or blue, it can be a bit harder to diagnose what the problem is. Typically, this is in association to excess oil being burned by your engine. Grey smoke is usually the result of excess oil being burned, but blue smoke is usually the result of oil and fuel being mixed together in the combustion chamber – hence why it can be a difficult diagnosis.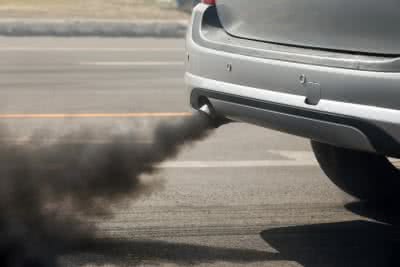 Black smoke caused by the engine burning rich (too much fuel)
Sign #2 – Why does engine oil go dark and dirty?
Because engine oil is used to lubricate the moving parts of an engine, it can get fairly dirty over time due to the collection of contaminants. Your oil should be a light amber colour but the more that it is used, it will become a much darker colour – almost black by the time that it needs to be changed.
Furthermore, if the oil looks as if it is gritty, this can also indicates that you need to change your oil.
Sign #3 – Why is my engine is louder than normal?
If you've owned your car for a while then you'll be able to tell what's normal and what's not. If your engine sounds noticeably louder than it usually does, it should automatically click in your head that something is wrong.
The older that the engine oil is, the thicker it gets and because of how thick oil can get, the more work the engine must do to push the oil throughout the engine. This results in a louder engine.
Sign #4 – Why does my car feel slow?
As we said above, you know what's right and what's wrong with your car. When accelerating, if your car feels somewhat heavier than usual, there may be a problem with the car's engine and an oil change may be needed.
As the oil in your car gets older or used, it begins to breakdown, causing it to become thicker as it starts to contain more contaminants. This results in the engine performing much slower and thus, your car will feel heavier.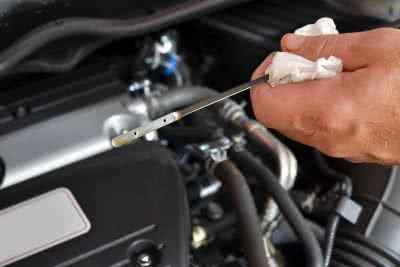 Ensure your vehicle has sufficient oil to operate
Sign #5 – Why does my car smell of burning oil?
The smell of burning oil is something which worries a lot of drivers, and is normally a sign for concern. This smell is usually the result of a low oil level or your engine overheating.
Simply check your dipstick to find out your oil level and prevent any damage from being inflicted onto your engine.
Sign #6 – Why is there a knocking noise coming from my engine?
As we mentioned above, your oil is used to lubricate the moving parts of your engine. As oil becomes more used and begins to break down, the lubrication factor of the oil starts to fade away and the engine's moving parts will gain no benefit from the oil.
If this is the case, you may hear a knocking noise in the engine or even a ticking noise coming from the engine. This sound can be the result of moving engine parts rubbing together with the lack of lubrication.
Sign #7 – Why is my oil level low?
One concern of many customers is their oil level dropping, by checking your dipstick this can gauge if your vehicle requires its oil to be replaced. The older the oil is, the less likely that aspects of the oil (such as lubrication and heat protection) are to activate, which results in the engine using more oil to function properly. This leads to more oil being burnt off at a much faster rate.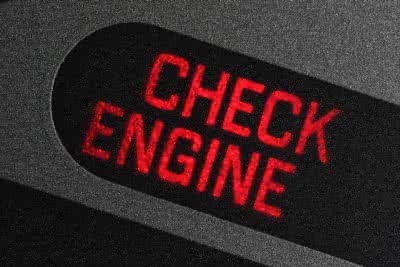 One of the easiest ways your cars trying to tell you something is wrong
Sign #8 – Why is my check engine light on?
If your check engine light is on (or perhaps the oil change light), then there's a chance that your oil needs to be changed. Some vehicles, not all, may have an oil change light, in these vehicles this may illuminate instead of the check engine light. However, if either of these lights on then you may have left the oil change too late and some serious damage may have been inflicted by this. If that's so, contact a mechanic immediately and avoid using your vehicle until the issue has been dealt with.