For the extra element of safety and security in the bush, a recovery winch might be just what you need. Mad Matt talks us through the options, advantages and disadvantages to consider when deciding which winch is best for you.
There are so many winch designs out there. Power Take Off (PTO), hydraulic, electric, hand winches, comealongs, twin motor and much more. However, electric and hand winches are by far the most popular; which is why we will look at these two types today.
Electric winches draw from the starter battery of your vehicle. Here we have two winches rated to two different capacities; 9,500 LB and 12,000 LB which are a 4.3 tonne and 5.4 tonne respectively.
9500LB Ridge Ryder Electric Winch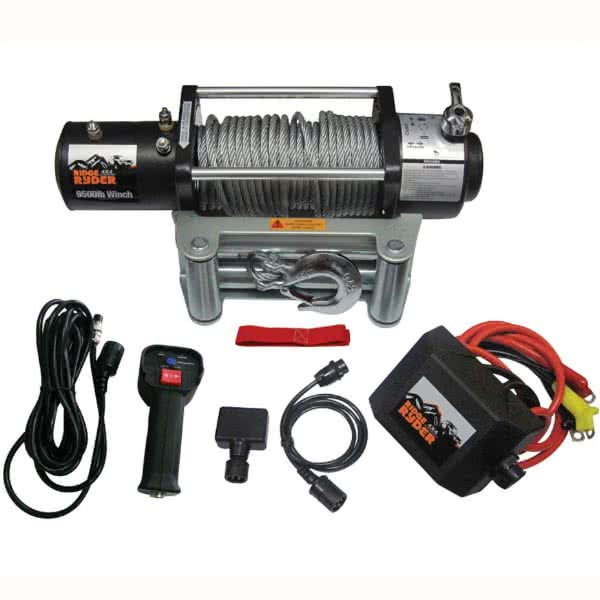 The smaller of these two is ideal for small and medium sized vehicles, such as Matt's Bundera; but could also be suitable for people with larger vehicles such as a Landcruiser or Patrol who use their vehicle for touring, and would like a winch 'just in case'.
12,000LB Ridge Ryder Electric Winch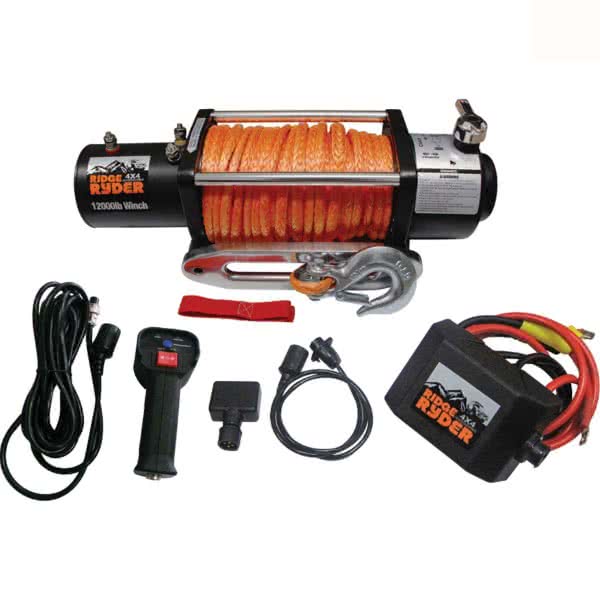 The big 12,000 LB winch is for people who drive those larger vehicles and use them hard off road on a regular basis. This winch is going to easily stand up to this regular use.
So should you choose synthetic or wire rope? Both have their merits and their downsides. Wire is extremely strong, resists abrasion and will generally last longer; but it's quite heavy, can be ruined if it kinks and when it breaks – the recoil can be seriously dangerous.
Synthetic is quite the opposite; it is impossible to kink, lightweight, and has very little recoil when it breaks. However; it is easily damaged by abrasion and heat from the winch drum, and is more expensive to replace.
1600KG Ridge Ryder Hand Winch

Lastly is the hand winch. These aren't often seen on the tracks, but they are incredibly versatile if you don't mind putting in the effort. A hand winch can pull a vehicle in any direction you can think of. They are the most affordable option out of all the winches, and the real winner is; it doesn't need to be a constant weight on your vehicle. Just store it in the shed until you head on your next adventure.