Shop by Vehicle
Filter search results by your vehicle.
Shop Ford Falcon AU Series 2
Ford Falcon AU2 - 2000-2002, 6Cyl, Sedan / Wagon / Utility / Cab Chassis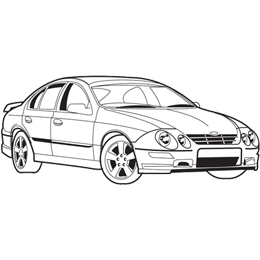 In 2002 the AU2 Falcon was released as the replacement for the AU1. Released in a large variant of trim styles; it was sold in a Sedan and Wagon body shape. With the AU2 came bigger wheels, bigger brakes, a lower ride height, and better safety features than the AU1. Vehicle sub-models included; Forte ; S ; Futura ; Ghia ; and XR-6.
Click below and enter your specific vehicle to search our full range of available spares and accessories for your vehicle.
Export

Part Number: EX001

Castrol

Part Number: 3383268

NGK

Part Number: ZGR6B-11

Not available for pick up