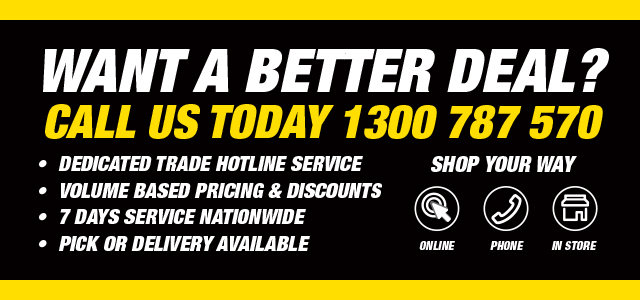 Trade Direct 30 Day Business Account Applications
Own or operate a business or trade workshop? Supercheap Auto Trade Direct is your Trade & Business Partner.
Hotline access to industry experts
30 day trading terms available
No application or ongoing fees
Volume based pricing & discounts
Over 1,000,000 items available
7 Day service nationwide
Monthly trade specials
Nationwide network of 270+ Stores
Our range of trusted brands provide the quality & value you expect for your business and your customers
How do I apply?
To complete your application, we will ask for the following information to be provided:
Your ABN and/or ACN
The Director's/Public Officer's/Owner's information, which may include their DOB and private address
The businesses accounts payable contact details including their email address
The name and contact details of three businesses who will provide a trade reference.
Trade Direct Account Application
Please allow 10 working days for your application to be processed.
Apply Now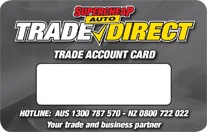 Need Help?
For more information ask a Supercheap Auto team member in store or contact us via phone or email.
Please call 1300 787 570 (Within Australia)
or contact us via email on trade@supercheapauto.com
Hotline available 7 days a week.