Maybe you've just moved in and haven't got your workspace sorted yet, or perhaps it's become overrun by tools without a home or unfinished projects. Let's get you organised, back in the workshop and turning out projects again.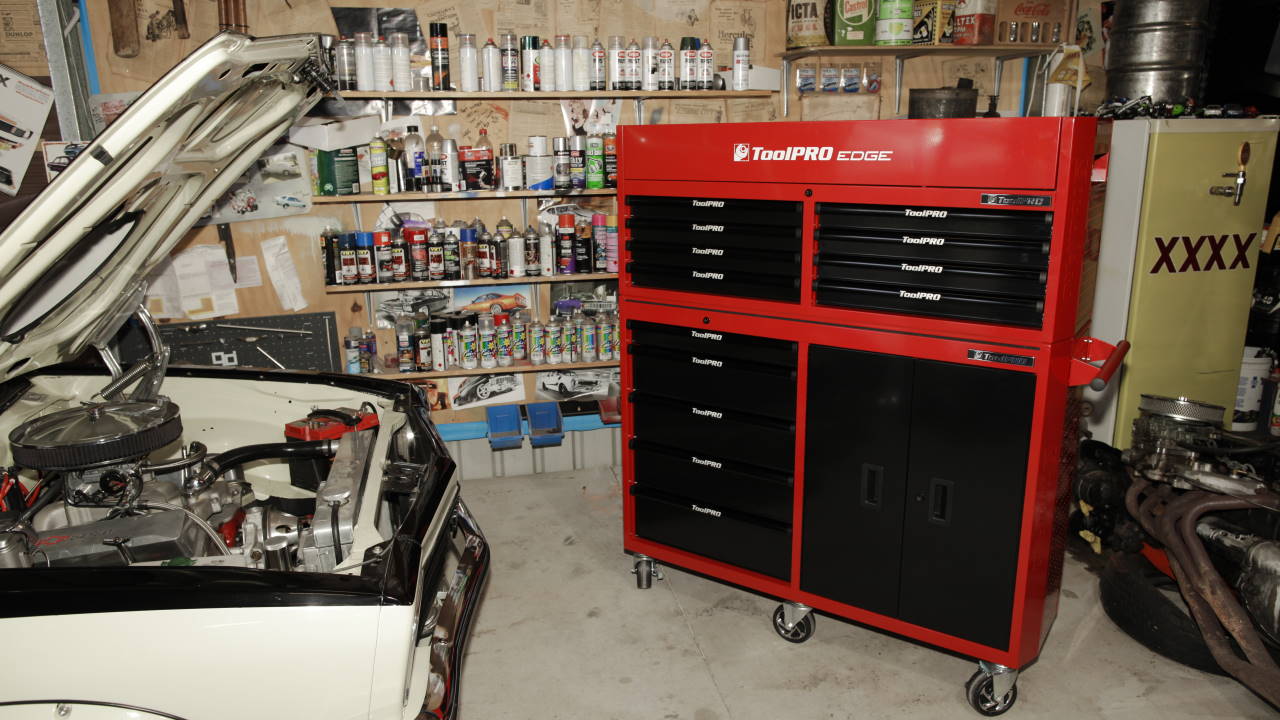 Let go to grow
Everyone has items kicking around that "might come in useful someday" or "will do it up when I get around to it". This bit can be tough, but clearing some stuff will make organising the rest SO much easier. Think hard about how likely it is you'll use that old bike, or if you'll ever need the starter motor from a car you sold 5 years ago. Chances are you can flip them for some cash to spend on a new toolbox!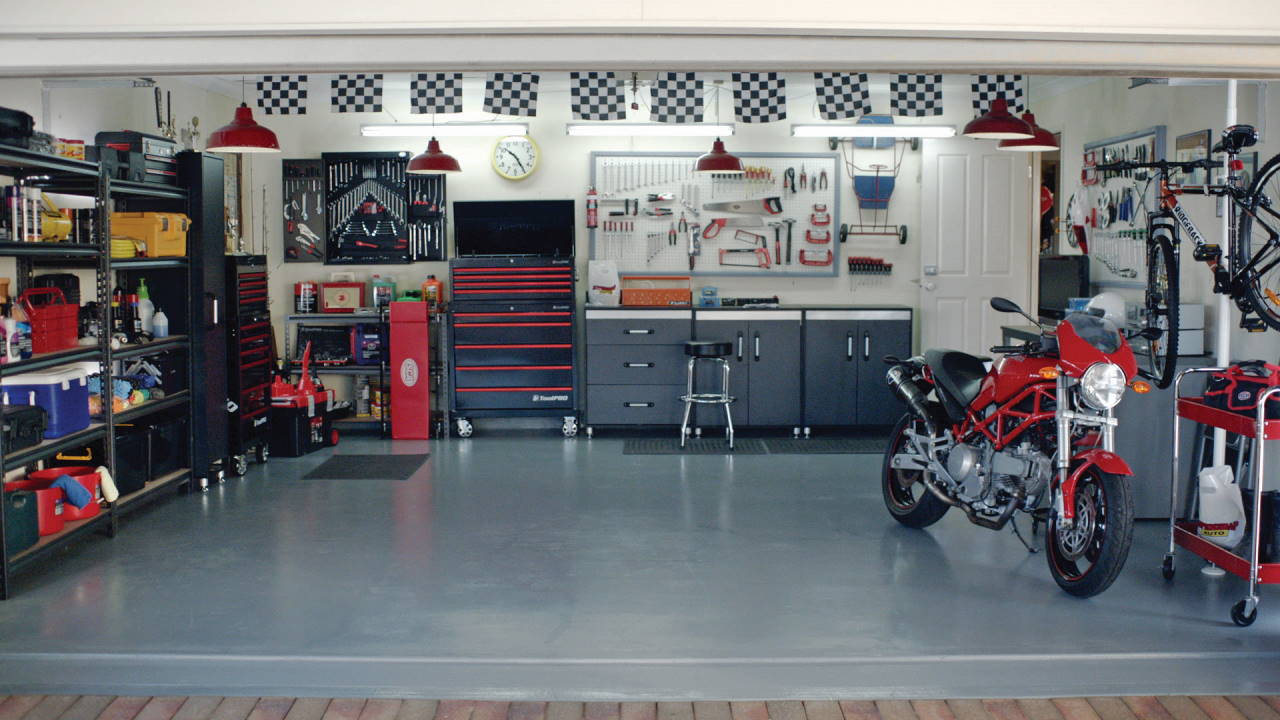 How would you like to use the space?
Most of us have more than one hobby, and the best way to make the space work for you is to divide it up accordingly. If you love tinkering with your car, but also take on woodwork projects, you should set aside space for each of these. If your budget allows for multiple tool boxes, you could separate your automotive and carpentry tools into their respective zones.
If you're starting to see areas in your plan that may prove difficult to access, try and reserve these for shelving to store items you don't need often. The things you need the most should be easy to access.
Remember to look UP as well! The first reason being lighting. Dark areas of the shed are best used for storage, save the lighter areas for a workbench or space to work on vehicles. Fishing rods, lengths of timber, and lightweight items could potentially be stowed out of the way up here too.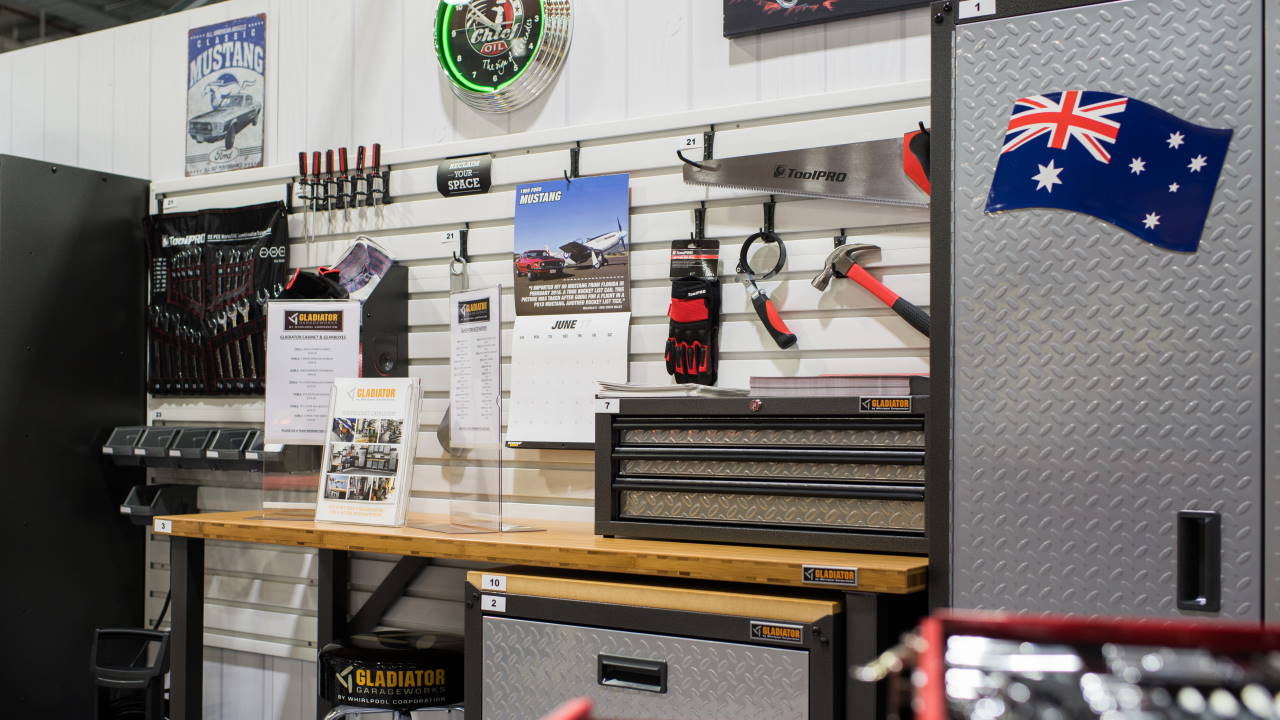 Choosing a workbench – The heart of your workshop!
Nobody ever complained about too MUCH bench space, so go for the biggest you can. Obviously, you'll have a budget to work with, and you want to be able to move around in there so don't get too silly. A big enough bench serve will mount your vice, bench grinder, drill press or bearing press – maybe even more than one of these!
Now, will you choose a metal or wooden bench? A metal one will be better if you do a lot of welding and is much easier to clean. Then again if you fancy yourself a bit of a carpenter, you could always knock up a nice wooden bench to suit your needs to a tee.
Now is a good time to start thinking about tool storage too. You could go for cabinets, drawers or pegboards attached to the workbench, or have a look at the next options we talk about.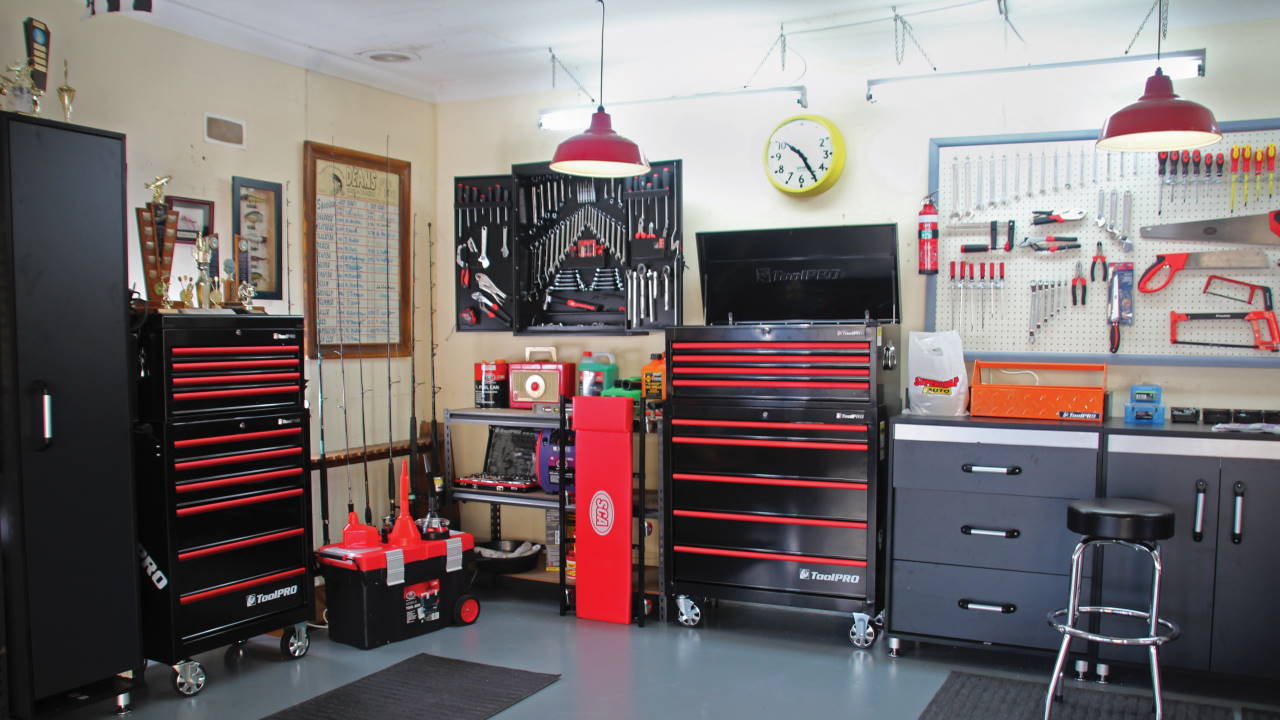 Tool chests, boxes, bags and wall cabinets
If you're proud of your collection of hand tools, sockets, spanners and the likes; a multi-drawer tool chest surely has to be top of the list. These are the mainstay of race teams and professional workshops, but they're just as suitable for your home workshop. With so many drawers you'll never find yourself digging around for the right tool. Most of them can be rolled around as you need and are lockable too!
If you've got a few less tools and want to be portable, toolboxes and bags are an excellent consideration. You could even set up a few with specific tools for certain tasks. A plumbing bag, motorcycle kit, automotive collection and electrician set ready to grab and go.
Wall cabinets are great if you want to save a bit of floor space, and don't need the portability. Many have peg boards in the doors for customised tool storage. They can be locked as well, and mounted high enough to keep the kids out.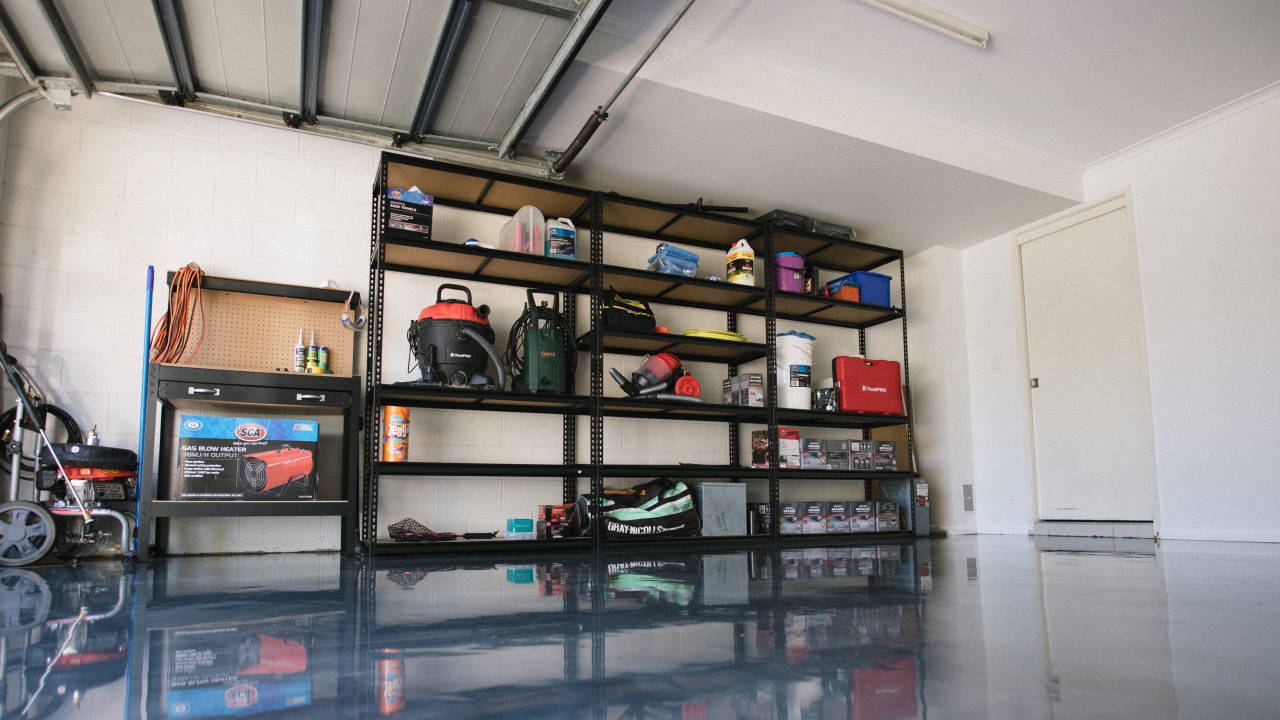 The REALLY bulky stuff
Ultimately, some items will have to live on the floor. But you want to avoid that as much as possible. Wall hooks can help here to store bicycles, kayaks, hoses, cables and….well, anything that will hang!
If it won't hang, shelving is your next option and to be honest; no workshop should be without some. To make the most of the space, purchase shelving that extends as far up to the roof as possible. Always assemble it to fit the heaviest stuff at the bottom and work your way to the lightest stuff at the top.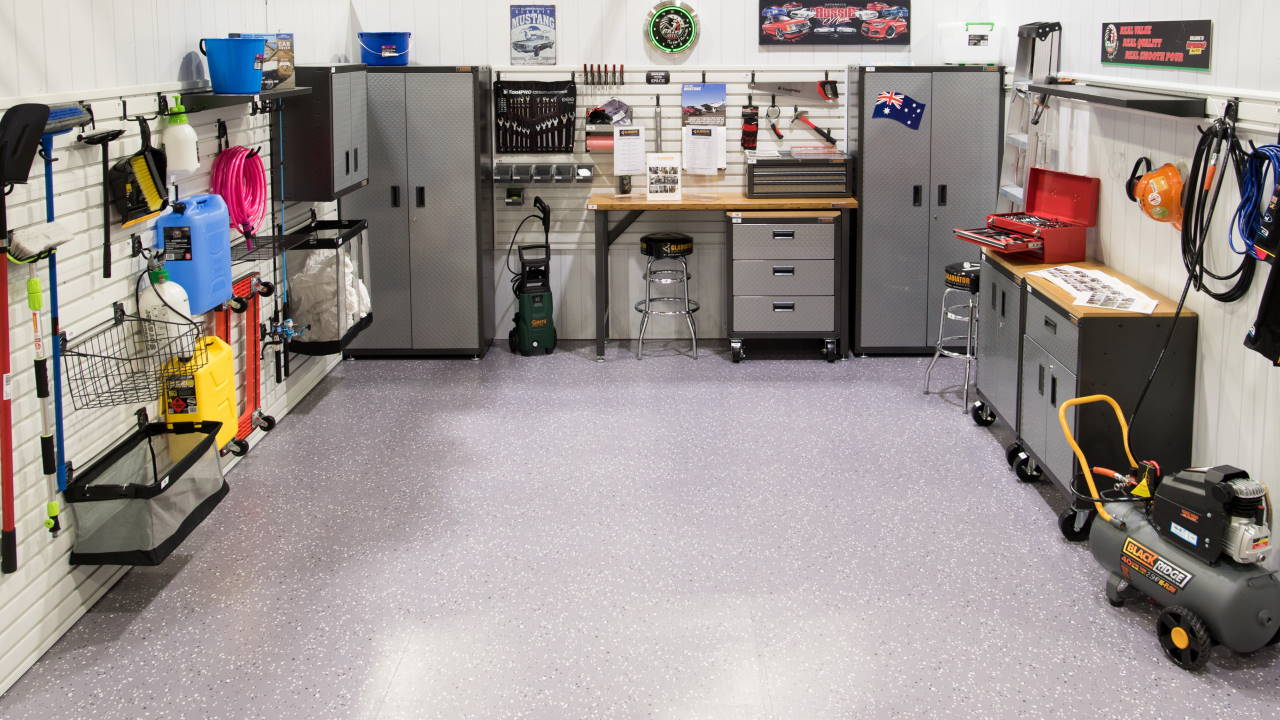 But where should I store the odds and ends?
Ahhhh the fiddly bits! There's always a few unneeded bolts or screws, fuses, wire scraps and tail light globes hanging around that inevitably will come in handy someday. They'll quickly consume your bench space if you don't give them a home.
Garage organisers and storage tubs are what you need. You might choose to have them live on the bench, or set your shelving to fit an organiser. Separate your odds and ends into these and label them for easy access when you need them. Larger storage boxes could be a home for clean rags, spare parts, or camping gear too.
Hopefully in reading this you've had a spark of inspiration and ideas. Hold onto those thoughts and start scribbling your plan on a piece of paper. Organise that workspace and build a man cave your mates will envy.