Partnerships
Partnerships
Motorsport Australia
Triple Eight Race Engineering
Walkinshaw Andretti United
Supercheap Auto TCR Series
Supercheap Auto Bathurst International
Bathurst Netball Association
Powercruise
Willowbank
Mighty Car Mods
Enforcer and The Dude
Skid Factory
Built Not Bought
Speedcafe
Built Not Bought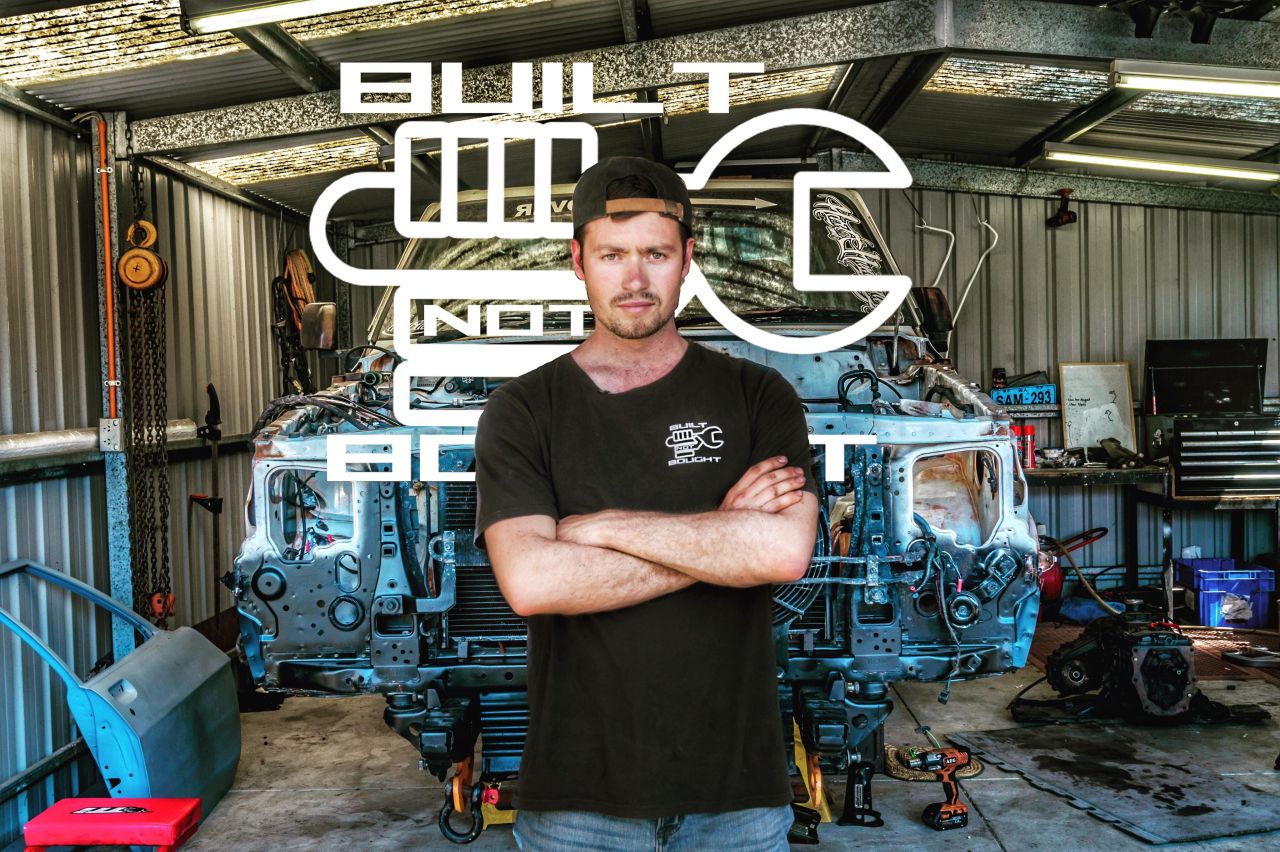 Built Not Bought is a multi-disciplined automotive and outdoor entertainment outlet.
They live by the term "EDU-TAINMENT", a cross between education and entertainment. A one-stop-shop for all DIYers to learn, engage and be inspired.
Being built around the 4x4/outdoor industry, Built Not Bought are integrated in the off-road community but also have a huge reach in the broader automotive industry.
Visit builtnotbought.com.au to find out more.
The Skid Factory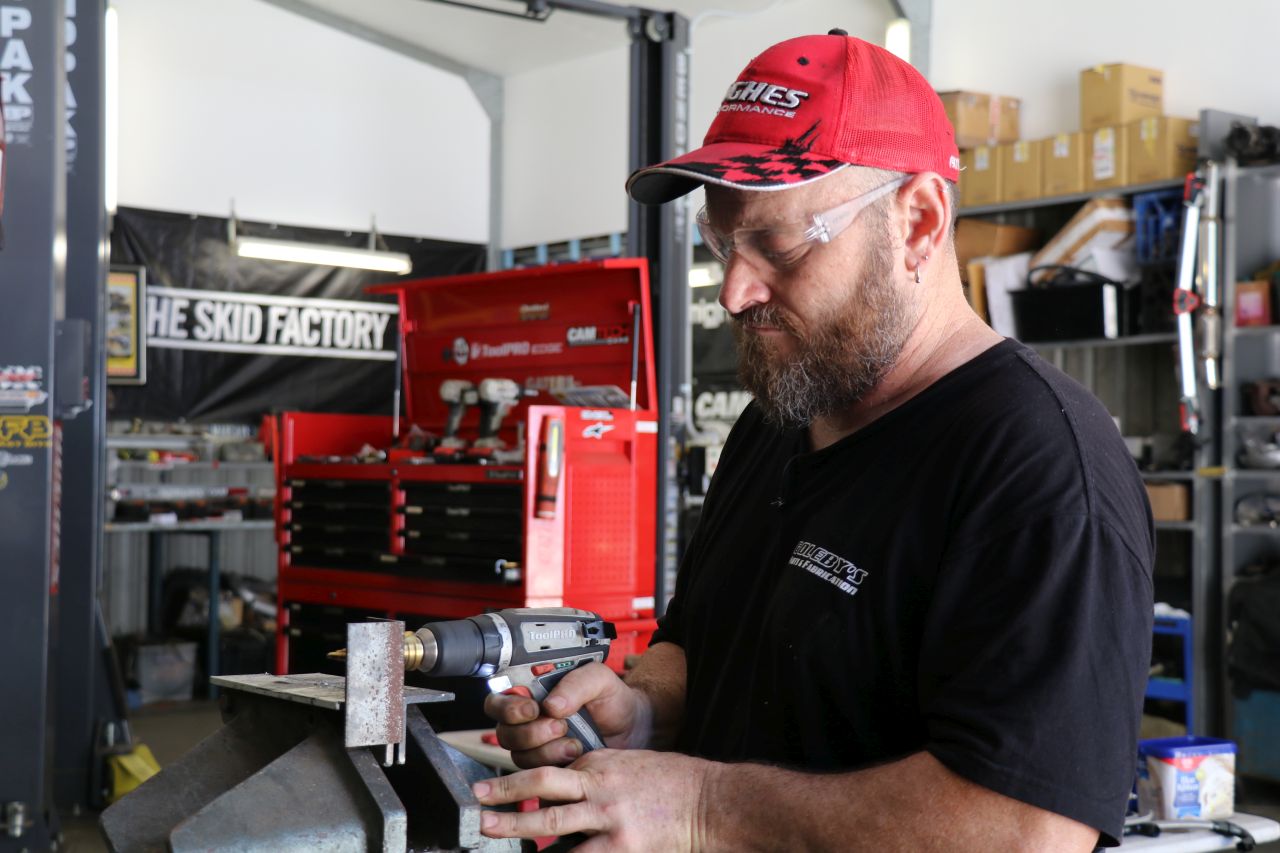 The Skid Factory are two mechanic mates, Woody and Al, who spend their time building cool project cars. The Skid Factory offers a great mix of technical information and entertainment.
From drag cars to street cruisers and big diesel 4WD's, the duo get stuck into the projects in "The Shed".
Visit theskidfactory.com to find out more.
Triple Eight Race Engineering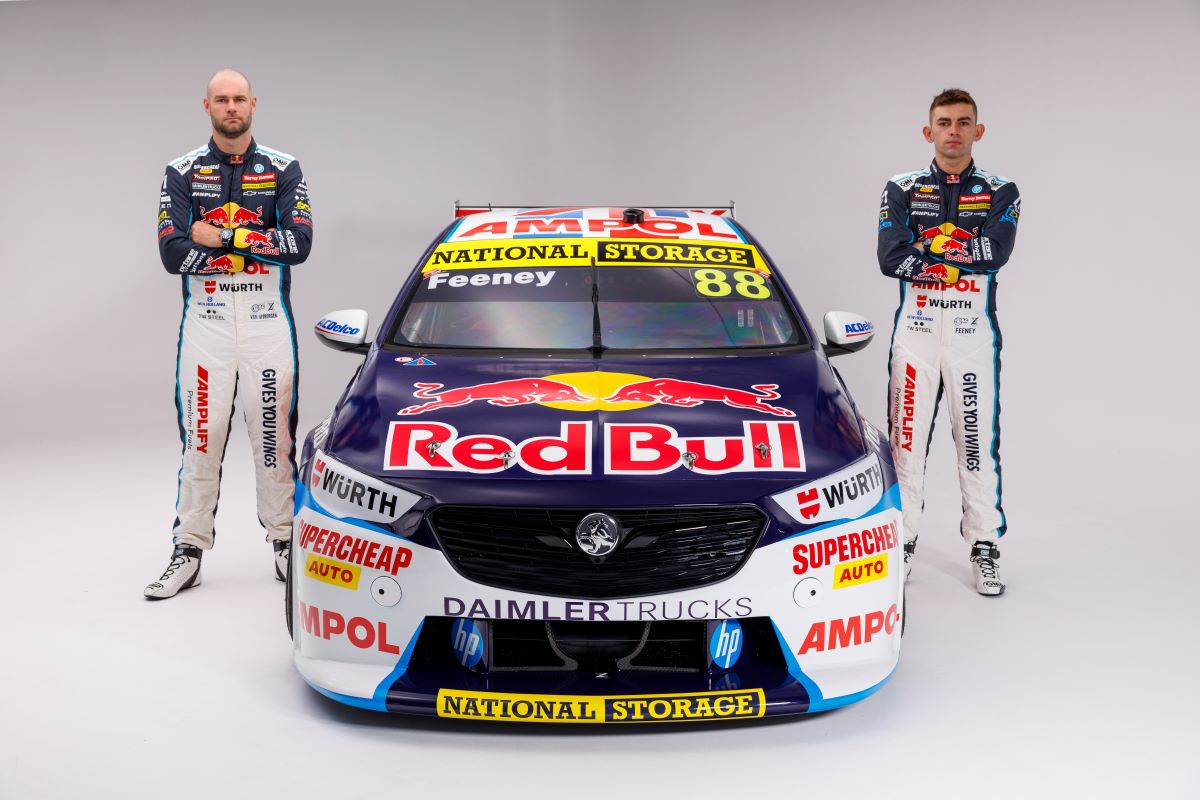 Triple Eight Race Engineering competes in the Supercars Championship as Red Bull Ampol Racing.
Going into the 2022 season, the powerhouse of modern-day Supercars have won nine Drivers Championships, eight Bathurst 1000s and recorded in excess of 200 race victories.
The two Red Bull Ampol Racing ZB Commodores are piloted by Broc Feeney and Shane van Gisbergen.
Broc Feeney steps up to the main series this year, filling the seat vacated by Jamie Whincup who moves into the Team Principal role. Feeney won the Super2 Series in 2021 and headed up the Supercheap Auto Bathurst Wildcard entry in the 2021 Great Race.
Supercheap Auto joined the squad as a major partner at the beginning of the 2021 season in a multi-year agreement.
ToolPRO, exclusively available at Supercheap Auto in-store and online, is also the official 'Tool Partner' of Triple Eight Race Engineering.
To find out more about the race team and drivers, visit RedBullAmpolRacing.com.au
Meet the Team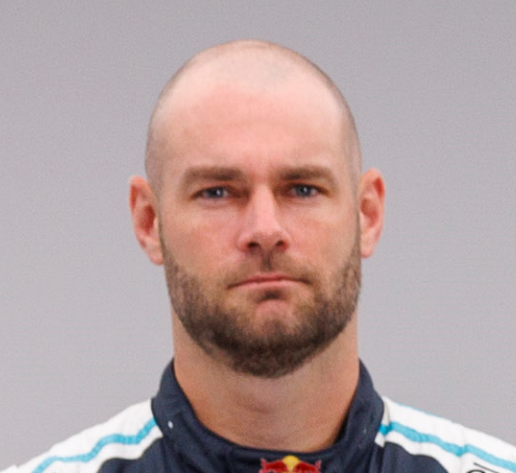 Kiwi Superstar Shane van Gisbergen is one of the quickest drivers in the field with two Supercars Championships and a Supercheap Auto Bathurst 1000 victory under his belt.
His 2016 Supercars Championship came in his first year at the Triple Eight team and he recently took out the 2021 crown.
Van Gisbergen claimed victory in an emotional Bathurst 1000 with co-driver Garth Tander, adding to his impressive resume.
The highly popular Kiwi driver loves to jump in any car on any truck, recording success in GT race cars around the world.
Van Gisbergen is one to watch…especially when the wet weather comes out and is widely regarded as the most talented 'racer' on the grid, when it comes to one on one combat on the track.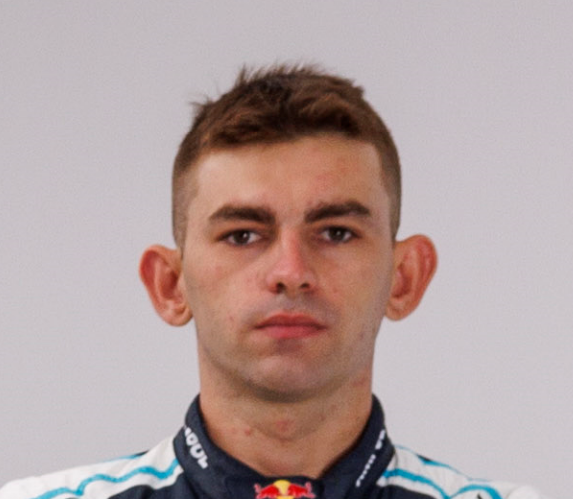 Rising star Broc Feeney is one to watch as he makes his full-time Supercars Championship debut in 2022.
Schooled by 2014 Supercheap Auto Bathurst 1000 race winner, Paul Morris, it is hard to argue Feeney's raw talent through his success in any car he gets behind the wheel of.
Feeney won the 2021 Super2 title, adding to his Super3 Championship title in 2019.
Teaming up with Supercars legend Russell Ingall, Feeney spearheaded the Supercheap Auto Bathurst Wildcard campaign in 2021, impressing everyone with his pace.
Walkinshaw Andretti United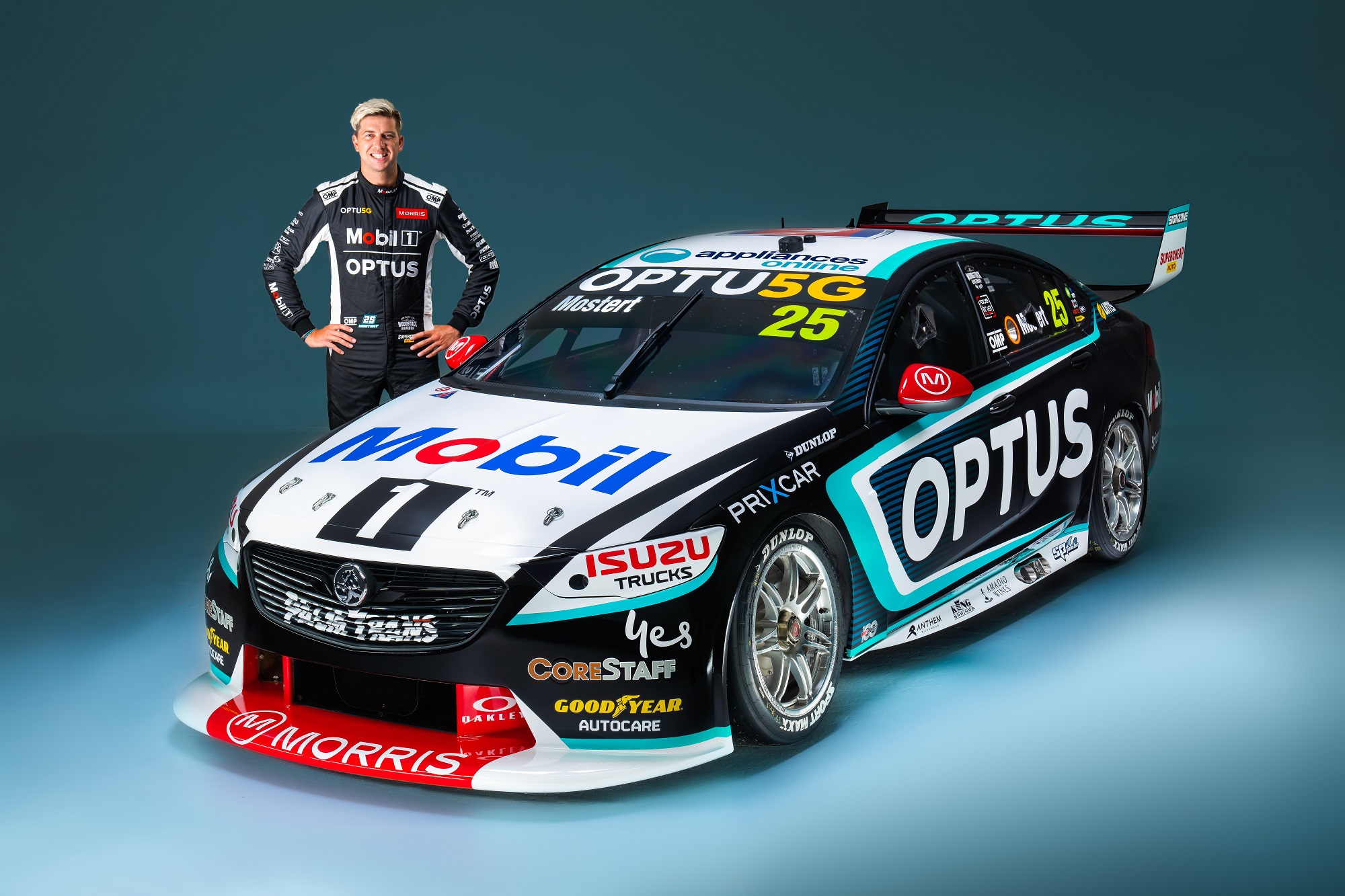 Walkinshaw Andretti United was born from three iconic organisations in world motorsport, Walkinshaw Racing, Andretti Autosport, and United Autosports.
The diverse pedigree they all bring is unrivalled in Australia. From Supercar championships, Bathurst wins, Indy 500 wins, Global Rallycross titles and LMP2 endurance championships, their respective motorsport resumes are more than impressive.
Season 2021 saw the Team have its most successful season to date since the formation, with three wins, including Chaz Mostert and Lee Holdsworth winning the 2021 Bathurst 1000. Mostert also finished third in the Drivers Championship, with the Team finishing fourth in the Teams Championship.
Supercheap Auto joins Walkinshaw Andretti United as a Team Partner in 2022 with Chaz Mostert and Nick Percat as their lead drivers.
Meet the Team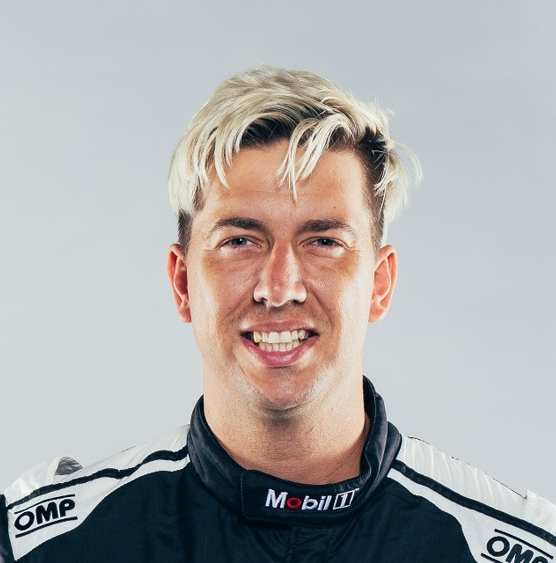 Chaz Mostert enters into his third season with Walkinshaw Andretti United in 2022, coming off the back of his best season in Supercars to date, winning the 2021 Bathurst 1000 and finishing a career-high third in the Drivers Championship.
29-year-old Mostert, who hails from Browns Plains in Queensland, pilots the number '25' WAU Supercar.
Since his Supercars debut in 2013 to the beginning of the 2022 season, Mostert has more than 262 Supercars race starts to his name, which have included 16 wins, 67 podium finishes, and 24 pole positions.
His impressive résumé also includes being a two-time Bathurst 1000 winner (2014 and 2021) 2014 Bathurst 1000 win and a 2017 Enduro Cup winner.
Supercheap Auto also joins Chaz Mostert as a personal sponsor in 2022, sporting the red and yellow logo on his racing helmet.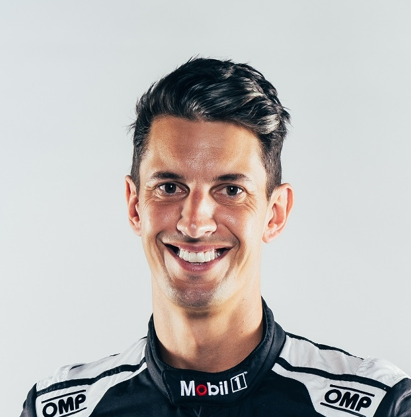 Nick Percat returns to the Walkinshaw Andretti United family for the 2022 Supercars Championship, with the famous number '2' on the side of his car.
Percat re-joins the team after a seven year hiatus, with the organisations he not only started his Supercars career with, but also won the Supercheap Auto Bathurst 1000 with on debut in 2011.
Percat's Walkinshaw Racing journey started in 2007, whilst running in the Australian Formula Ford series, a series in which he would go on to win in dominant fashion two years later, breaking Steven Richards' record for most race wins in the process.
Supercheap Auto TCR Series Australia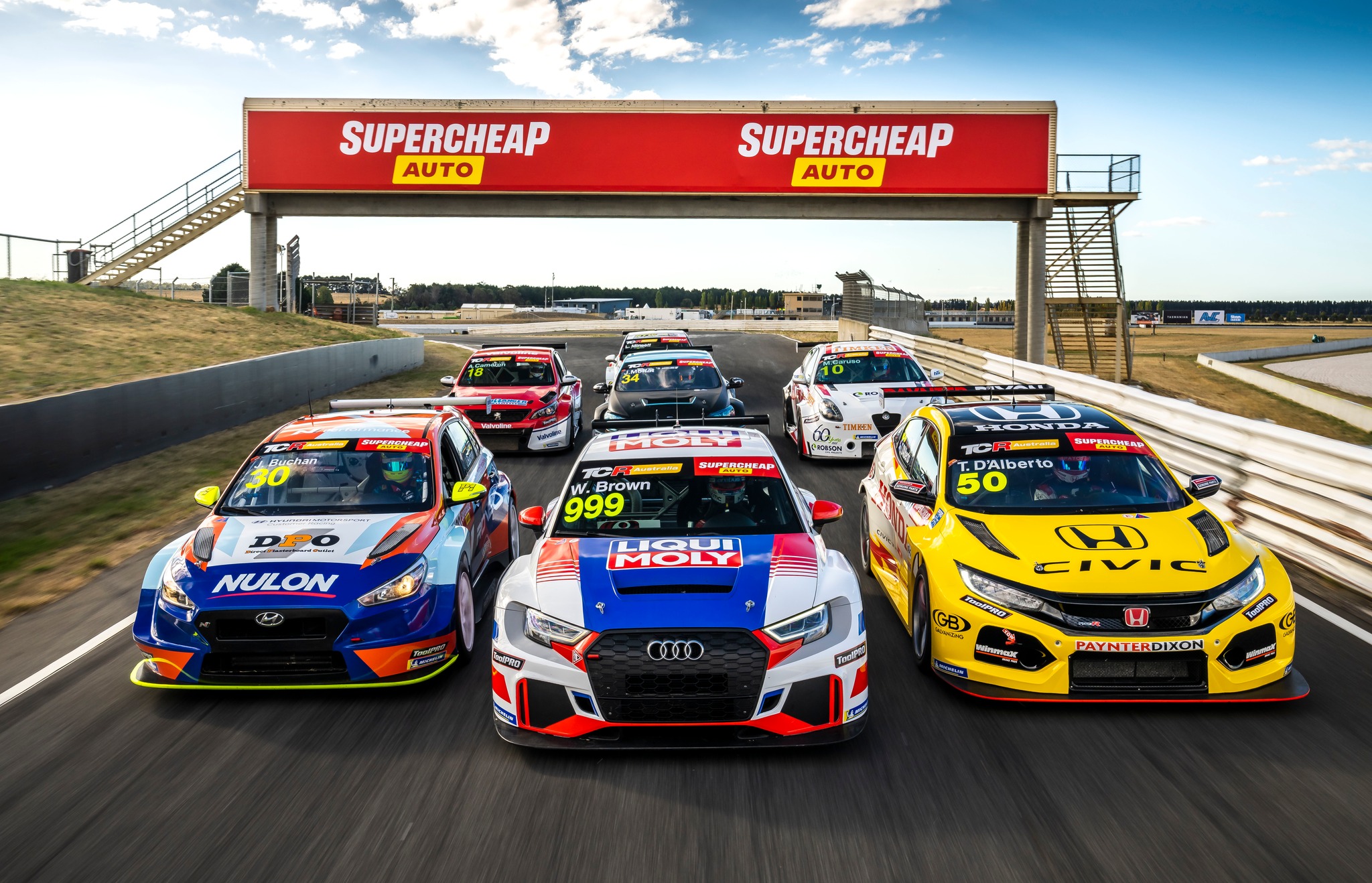 For five years commencing 2021, Australia's version of the global TCR (Touring Car Racing) formula will be known as the Supercheap Auto TCR Australia Series.
TCR Australia arrived in 2019 and quickly developed a wide following among motorsport fans for its close and exciting competition featuring 2.0 litre turbocharged touring cars, multiple market-relevant automotive brands, and a mix of established and emerging racing stars.
The new partnership continues Supercheap Auto's long-standing commitment to Australian motorsport, where it has successfully supported race teams and major events for close to 25 years.
For more information on the Supercheap Auto TCR Australia Series including the racing calendar, visit tcraustralia.com
2022 Supercheap Auto TCR Series calendar
Round 1: Symmons Plains – 11-13 February
Round 2: Phillip Island – 18-20 March
Round 3: Mount Panorama, Bathurst - 15-17 April
Round 4: Sydney Motorsport Park - 27-29 May
Round 5: Queensland Raceway - 5-7 August
Round 6: Sandown - 16-18 September
Round 7: Supercheap Auto Bathurst International - 11-13 November
Supercheap Auto TCR Australia Series winners:
2019 – Will Brown, Hyundai i30 N, HPO Customer Racing
2021 – Chaz Mostert, Audi RS3 LMS, Melbourne Performance Centre

Bathurst Netball Association

Supercheap Auto is the proud major partner of the Bathurst Netball Association.
Supercheap Auto's partnership with the Bathurst Netball Association includes the support of their facilities and members.
The Bathurst Netball Association manages 120 Netball teams, for juniors starting from age four right up to seniors.
The association which was founded in 1976 now manages in excess of 18 events per year, exceeding 1,000 individual games.
To learn more, visit bathurstna.nsw.netball.com.au
Supercheap Auto Bathurst International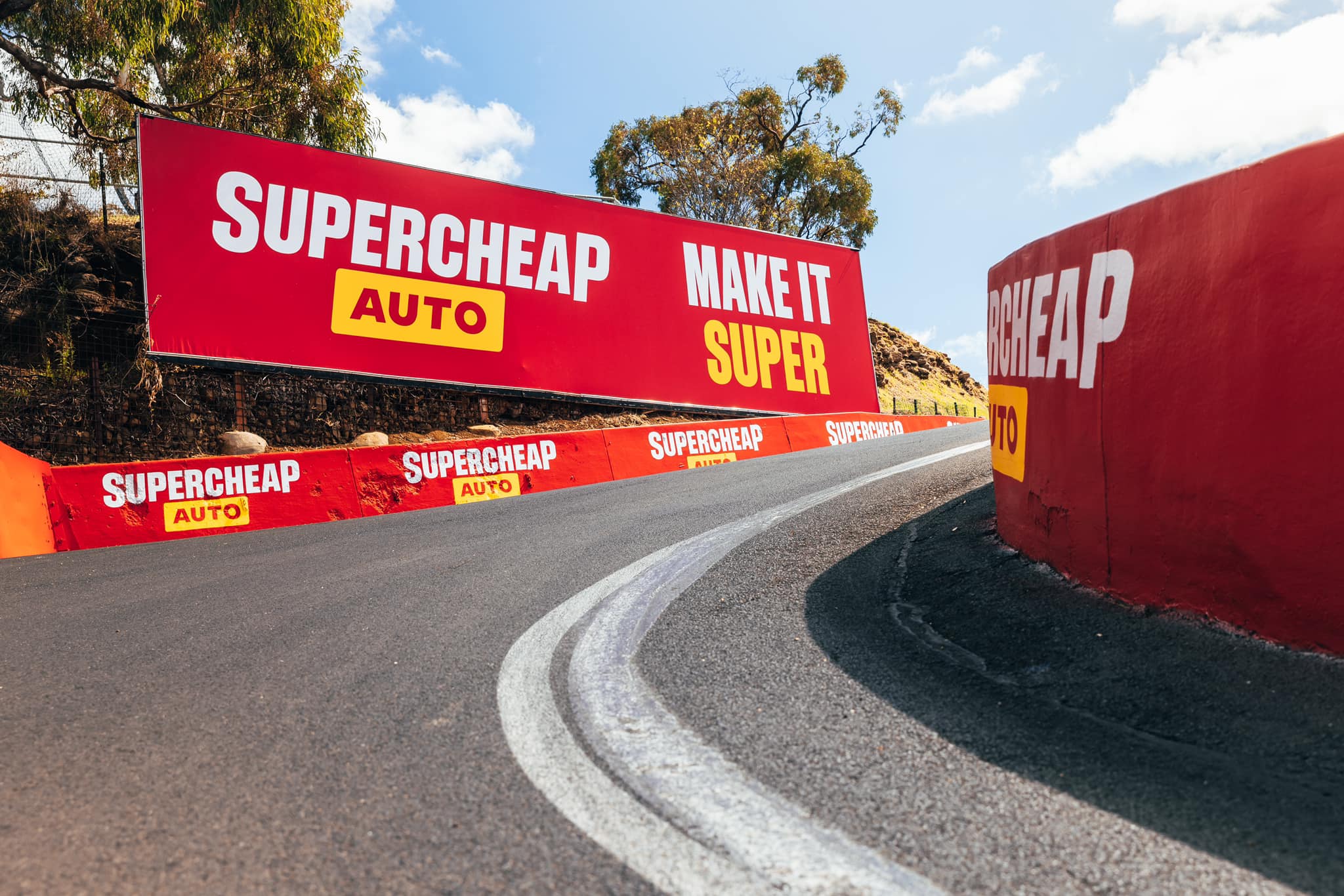 Supercheap Auto is the naming rights sponsor of the Bathurst International event.
This new partnership further extends Supercheap Auto's relationship across the Australian Racing Group portfolio which includes long-term naming rights of the Supercheap Auto TCR Australia Series.
Jointly promoted by Australian Racing Group (ARG) and Bathurst Regional Council, the Supercheap Auto Bathurst International is the newest annual event to be held on the world-famous Mount Panorama Motor Racing Circuit.
The inaugural Supercheap Auto Bathurst International will take place 11-13 November 2022. For more information on this event, visit bathurst.international
Powercruise

Supported by Supercheap Auto, Powercruise is Australia's favourite 'Crusing Car Show' held nationally around Australia.
Featuring at motor racing circuits throughout Australia, Taupo in New Zealand and event an annual event in Minnesota USA, Powercruise offers its customers the opportunity to on track to enjoy their cars and push the limits in a legal, safe and controlled environment.
Powercruise events aren't just about showing off how good your car looks or its also about getting the pride and joy out of the shed and using it at this family friendly event. Open to almost all makes and models of car, there's something for every taste at Powercruise, with entertainment for both spectators and entrants on track and off.
Visit powercruise.com for more information on upcoming events.
Willowbank

Situated within 45 minutes of Brisbane, Willowbank Raceway is the leading drag racing venue in Australia.
Opened in 1985, the venue plays hosts to all sorts of competitions year-round, including a range of off-street racing programs up to Australia's marquee professional Drag Racing event, The Winternationals.
Supercheap Auto's partnership with Willowbank includes signage and the naming rights of the Supercheap Auto Control Tower.
For more on the circuit and upcoming events, visit willowbankraceway.com.au
Speedcafe

Speedcafe.com is an Australian motorsport news website providing the industry and fans with the latest news, results and breaking stories from Australian and around the world.
Supercheap Auto have been a Platinum Partner since 2015.
For more, visit speedcafe.com
Enforcer and The Dude

Enforcer and The Dude is an online show hosted by Supercars legends, Russell Ingall and Paul Morris.
Filmed on the Gold Coast at a race track in Norwell Motorplex, the popular online show has some similar traits to that of Top Gear.
The duo promise frank and unbiased opinions on all the hot topics in the motorsport and automotive worlds – whilst delivering plenty of laughs and hilarious stunts along the way.
Find out more about the show via the EnforcerandTheDude.com website or Youtube
Mighty Car Mods

Mighty Car Mods is an independent automotive series created by a couple of mates called Marty and MOOG.
The duo has come a long way since their first episode aired in January 2008, with over half a billion YouTube views, along with a worldwide broadcast partnership on the Discovery Channel.
Marty and MOOG have an unwavering focus on automotive adventures, taking their viewers through fantastic automotive projects which can be done at home.
The show was created through their passion for working on cars, making music, riding motorbikes, shooting films, and travelling the world in search of adventure and automotive culture.
To find out more about Mighty Car Mods, visit mightycarmods.com or watch them on Youtube .
Motorsport Australia
Motorsport Australia is focused on the development, regulation and administration of motorsport across Australia.
Motorsport Australia has a proud history and has been the custodian of motorsport in Australia since 1953. The organisation is the Australian delegated National Sporting Authority (ASN) by the Fédération Internationale de l'Automobile (FIA), the governing body for world motorsport and the federation of the world's leading motoring organisations; a responsibility held since 1958.
Motorsport Australia provides racing licences competitors for all forms of four-wheeled motorsport including off road, rally and circuit, affiliates both enthusiast and sporting car clubs, and provides licencing and training for officials.
Supercheap Auto is the Official Auto Parts Retailer Partner of Motorsport Australia.
The partnership has a strong focus on building a deeper connection with motorsport competitors, officials and car clubs across the country.
For more about Motorsport Australia, visit motorsport.org.au
To learn more about the partnership, click here for the media release.
Motorsport Australia Championship
Shannons Motorsport

The Shannons Motorsport Australia Championships have become the premium destination for both drivers and spectators, with fans having the unique opportunity to get up and close to some of Australia's most exciting race cars, drivers and teams.
The Shannons Motorsport Australia Championships include various categories such as the Supercheap Auto TCR Series, S5000, National Trans Am, Touring Car Masters, GT World Challenge and many more.
The events are broadcast on free-to-air 7 Network in Australia and streamed on 7plus.
Fans, officials and competitors benefit from Supercheap Auto's partnership through activations and innovate programs.
For more information, head to motorsportaustraliachampionships.com.au
FIA Girls on Track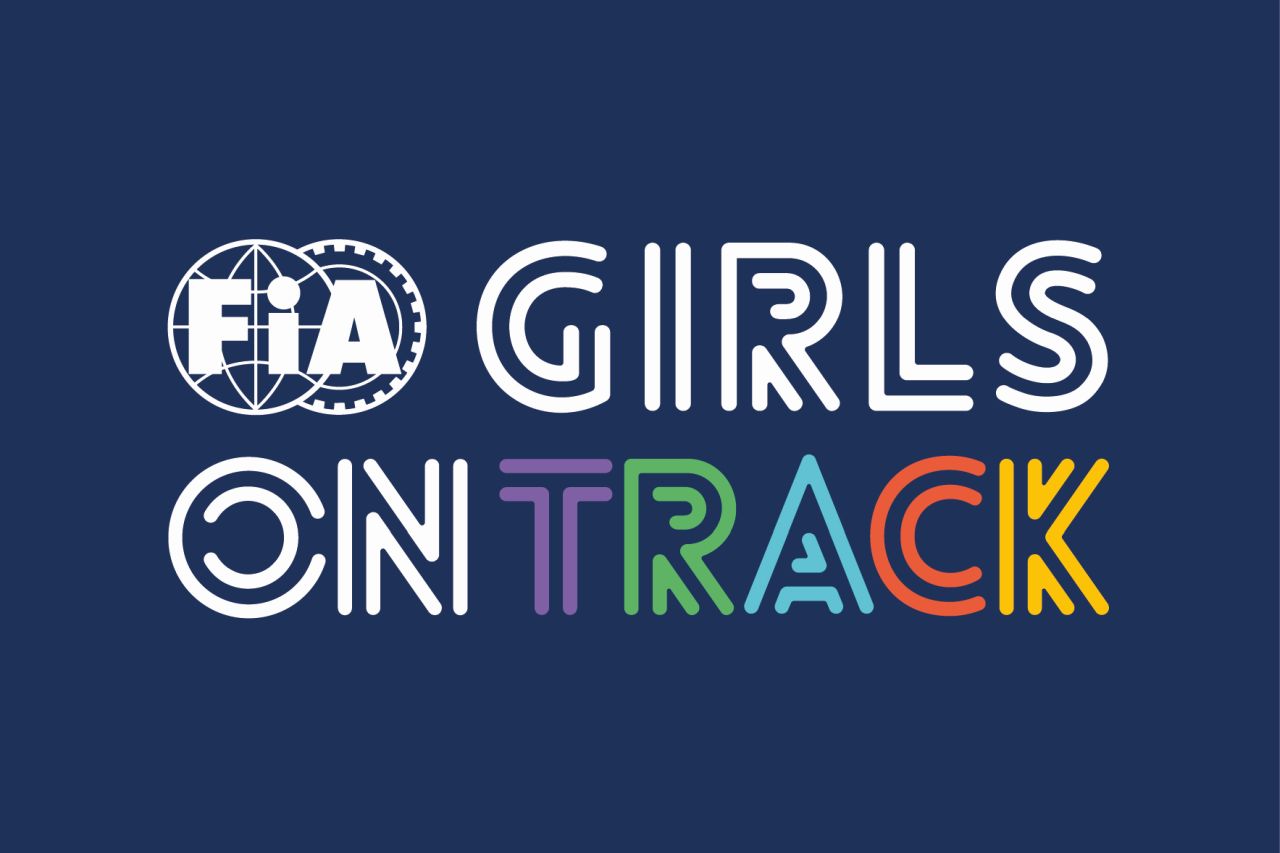 Girls on Track is a global, not-for-profit initiative spear-headed by former Formula 1 development driver Susie Wolff.
In Australia, the program is backed by Motorsport Australia and offers school girls aged 8-18 a unique opportunity to participate in our free Girls on Track events. The program is hosted by women and ambassadors who work in all areas of the motorsport industry.
As the Official Auto Parts Retailer Partner of the FIA Girls on Track program, Supercheap Auto is committed to increasing female participation in motorsport and providing career pathways.
Visit motorsport.org.au/girlsontrack to find out more.
Ricciardo's Racers

Ricciardo's Racers is designed to make the first step into motorsport accessible, fun and safe for kids from all over Australia and it has been supported by the FIA and Sport Australia.
Ricciardo's Racers Junior Drive Days are courses that are available for all junior members to build driving skills in a safe and fun environment.
Professional driving coaches start from the very beginning, teaching all drivers the basics of car control.
Supercheap Auto is a proud partner of the program and committed to supporting the next generation with a pathway in motorsport.
Visit motorsport.org.au/ricciardosracers to find out more.
Supercheap Auto Club Development Fund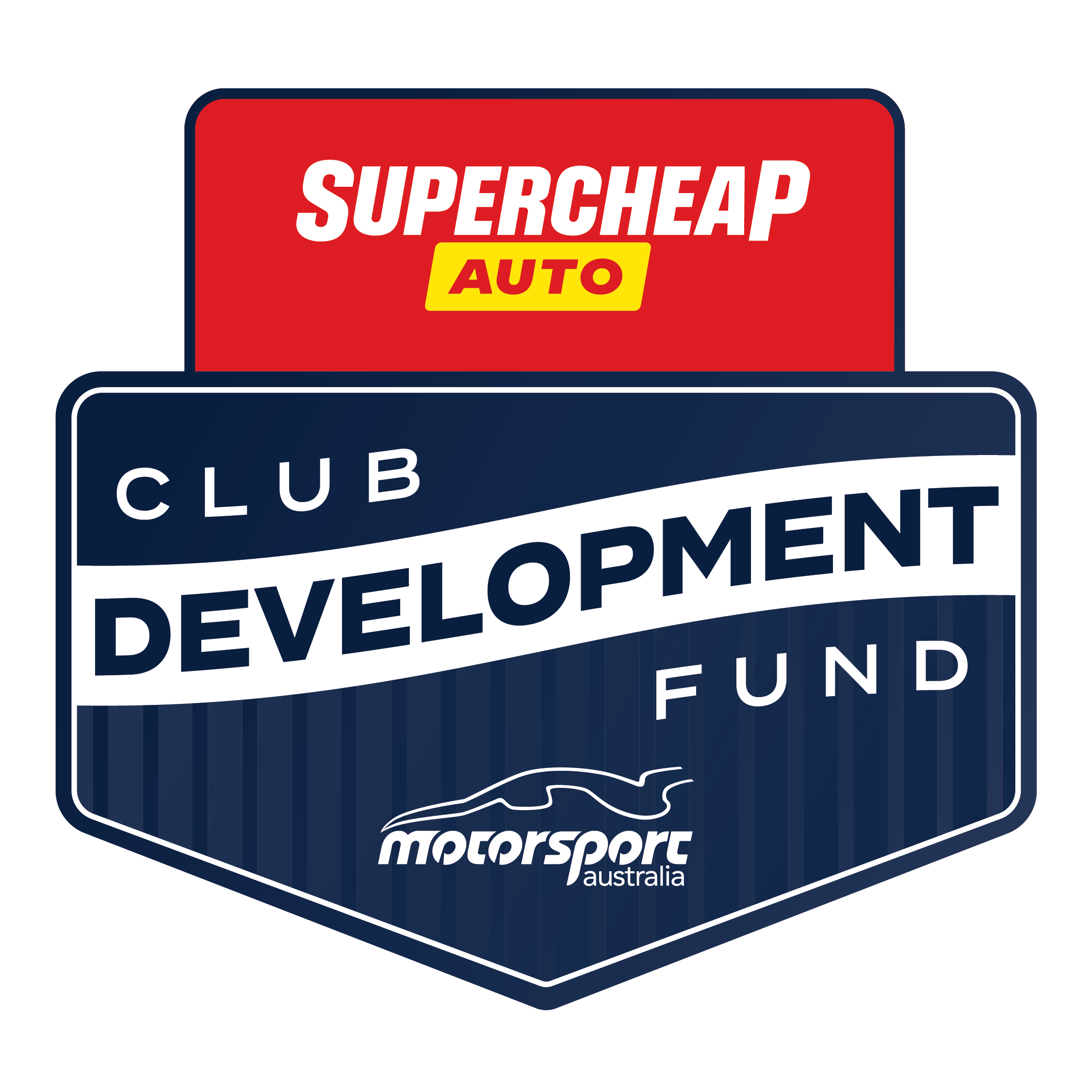 The Supercheap Auto Club Development Fund is an initiative run by Motorsport Australia provides a funding allocation framework to affiliated car clubs.
Created as a way to support growth and development of the clubs and motorsport as a whole, the fund has delivered more than $100,000 in grants during its history.
Clubs looking to apply for the Supercheap Auto Club Development Fund will need to contact the Motorsport Australia Regional Development Executive within their state/territory to discuss their project prior to application.
Visit motorsport.org.au/clubs/developmentfund for more information.
Supercheap Auto Sponsorship
To apply for Supercheap Auto sponsorship, please complete the sponsorship application form.
All requests submitted will be evaluated on a case by case basis and should be submitted at least three months prior to your event date.