Stunning endless plains, vibrant red dirt, jagged rocky mountains soaring high above the surrounding lands, the Outback is a special place everyone should visit.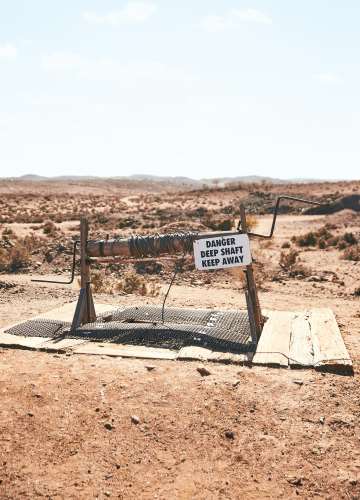 What's the go with the Australian Outback?
The outback holds a mystique that no other 4WD destination can hold a candle to. Stunning endless plains, vibrant red dirt, jagged rocky mountains soaring high above the surrounding lands, and a connection to the country going back tens of thousands of years and rarely felt in the big cities.
The problem, for most people, is it's a bloody long way away. Except it doesn't need to be. Just a little over 8hrs west of the centre of Sydney is a sleepy town called Byrock. And by sleepy we mean there's a pub and a service station, and they're the same block of land. It's also the closest place to Sydney you can roll out your swag in red dirt, watch the road trains roll by, and kick back for a few cold ones in a genuine outback pub.

Things to do in the Outback
Byrock might be the unknown gateway to the outback, but it's just where the action starts. From here you've got days of adventure heading west into the sunset for some of the most remote adventure you can have in a long weekend.
Top 10 things to do on your Outback adventure
Camp by a Dry Lakebed

The terms lake and river get thrown around a lot in the outback, but they rarely actually mean water. Instead what you end up with is large swathes of land where water occasionally sits and the result is simply stunning. Perfectly flat stretches of vibrant red dirt surrounded by drive banks on either side. If you truly want to experience the isolation that makes the outback so stunning pull up camp next to one for the night, you won't regret it.

Boil the billy next to the Darling river

The Darling river is one of the most iconic rivers in the country. People have sang songs and written poems about this monster that snakes over 1400kms through the outback. Grab a feed at the Tilpa hotel then duck down the road to camp by the banks. Boilng the billy for a morning coffee is about as Aussie as it gets.

Climb Mt Gunderbooka

Soaring nearly 400m above the surrounding plains, Mt Gunderbooka should be on every outback travellers must do list. The hike itself is reasonably straight forward for moderately fit people and gives nearly 360 degree views of endless outback expanses. Make the hike up for sunrise and you might even be treated to a few wedge tailed eagles above.

Camp at May's Bend

Let's get one thing straight, May's Bend is brown water surrounded by brown dirt. But, and it's a big but, it's only 10mins out of Bourke so an easy place to camp after restocking supplies, and how many people can say they've camped at the back of Bourke?

Visit the Mad Max museum

The region around Silverton right out near the SA border is where the original Mad Max movies were filmed, and you'd be hard picked to notice, if it wasn't for the matte black Falcon coupe parked on the main street and fat tyred VW Beetle parked next to it. The town itself is a gold mining relic so well worth the drive west anyway.

Head Underground

A little ways past Broken Hill is the remnants of an old mine called Daydream Mine and it's well worth a look – It's an underground mine so you'll need to don your helmet and torch before working your way down into the depths of the earth. If you're claustrophobic it's terrifying, but if you can stomach it it's well worth a look to see what life was like never seeing the sun for month's on end.

Visit a country pub

If you've never been to Broken Hill you don't know what you're missing out on. It's a small country town the size of a city, with red dirt and rocks instead of grass in people's front yards, and if you head there on a Friday night and roll in covered with red dirt you'll have yourselves one of the best nights in the town – just bring your karaoke shoes.

Take on the tough tracks

After a low-range adventure? The outback has you covered too. A few hours from Broken Hill over the SA border is a private property called Loveday 4x4 park. Dug into the red earth itself it offers everything from off-road racing to ruts and climbs and makes the perfect end cap to an outback loop.
How to Explore the Outback
How much of the outback you can see all comes down to how long you've got off work. If you've just got a long weekend head off first thing in the morning and out to Byrock for lunchtime, you can stock up on supplies at Dubbo on your way through. Spend a day exploring the local region and out to Mt Gunderbooka before heading home the next day.
If you've got a little longer you can head out to the Darling river through Louth and finally out to Tilpa. A little longer again and Broken Hill and Silverton should be well in your sights with a detour through White Cliffs on the way. Think of it like a more genuine Coober Pedy, and you're on the money.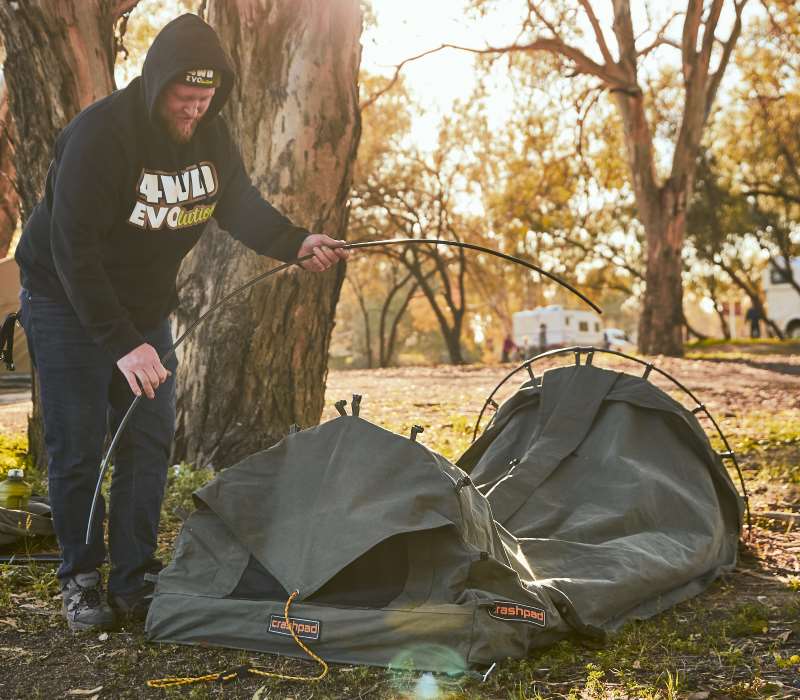 Location camping fees and permits
Most of the epic dirt roads you'll be travelling on are actually just the main roads between towns so there'll be very little in the way of permits and most national parks in the area are free for day use. That said, you will typically have a camping fee and be required to book so expect to pay between $10-$20 a night. Pubs typically offer campgrounds and amenities, but prices can vary at their discretion.
Top 4WD Tips for Outback NSW
Carry a Sat Phone

Distances out here are mind boggling and phone reception can be hours away at the best of times, especially if you're road side hoping for a tow truck to stumble upon you. If you're heading any further west than Bourke hire a sat phone for the trip, it's cheap insurance.

Watch for Bulldust

Bulldust isn't the most technically challenging terrain you can find, but it does cause the vehicle to react, sometimes violently. Keeping the wheels pointing forward and maintaining smooth throttle input makes them a non-event.

Carry Spare Water

A jerry can or two of potable water is an absolute must have not only for yourself, but your vehicle too, if you spring a leak you could be hours from the nearest tap.

Quality Driving Lights

If you're travelling anywhere near dark hours you're going to want a monster set of driving lights on the front of your 4x4, not only do they look great on Instagram, they'll also allow you to spot wayward Kangaroos standing either side of the road well before they become an issue.

Keep your distance in Convoy

That dust we were talking about might look cool, but will sand blast the inside of your engine and clog your air filter quick smart. Use UHF radios to stay in contact, but drop back far enough from the car in front that you're not sucking in their dust
A secret adventure
Outback NSW might not be on everyone's bucket list, but it absolutely should be. You can load up even a basic 4x4, with basic accessories and head off for an ocker experience you won't get anywhere within cooee of a major city, and all in a long weekend. If the idea of isolated campsites, big skies, and big campfires gets you going, then outback NSW is the perfect adventure on your door step.