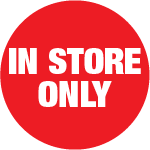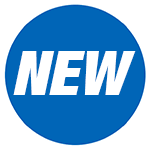 Images
Wahu
Wahu Wingblade 10"
Details
https://www.supercheapauto.com.au/p/wahu-wahu-wingblade-10/607561.html
Promotions
Additional Information
Full Product Info
Please Note: Super Buys are limited time offers, available in store only. This product is available for purchase in store only from 14/1/2021. Available only at Supercheap Auto, while stocks last. Due to limited quantities, this product is not available for online or over the phone purchases. No holds, rainchecks or lay-bys. Supercheap Auto recommends visiting stores as early as possible from sale date to secure your purchase. No further discounts apply.
This Wahu Wingblade is designed to fly incredible distances, providing hours of fun at the beach or park. Featuring a soft grip surface and unique ring style design, this flying disc measures 25cm in diameter and is lightweight and easy to carry. Available in a range of colours.
Features
25 cm wide frisbee-like toy
Lightweight and easy to throw
Flies super long distances
Perfect for hours of play at the beach or park
Available in pink, yellow or green
Suitable for ages 6 and up
Recommended Products