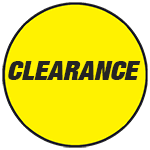 ToolPRO Torque Wrench - 3 / 8 inch Drive
by
ToolPRO
Details
https://www.supercheapauto.com.au/p/toolpro-toolpro-torque-wrench---3-8-inch-drive/214304.html
Promotions
Additional Information
Description
Is this product for you?
In many automotive and mechanical applications, it becomes critical to have a specific torque amount for bolts that differ in size or are fastening important components. A torque wrench is designed to indicate when a particular torque spec has been reached when tightening a bolt, so that the user can ensure the accuracy of that torque amount. A torque wrench is typically much longer than a standard ratchet or breaker bar so as to provide enough leverage to reach high torque amounts, however there are many different sizes in torque wrenches for a variety of different applications.
Where can this product be used?
With the ability to torque between 19 110 Nm (15 - 80 Foot/Lbs), and adjustability of 0.5 Nm, the ToolPro 3/8"Drive Torque Wrench will be suitable for most general purpose torqueing amounts. However it is always advisable to pick a torque wrench with a range that places your regular torqueing amounts square in the middle.
How easy is it to use?
Before setting the torque wrench, make sure you unlock it by sliding the lock on the handle. When using a torque wrench, the ratcheting mechanism will help you get the fastener close to the correct torque quickly. Once the fastener becomes tight, apply steady, even pressure until the torque wrench clicks. Release and apply pressure gently until the torque wrench clicks a few more times to ensure that you have reached the correct tension.
Features
Displays in both Newton Meters & Foot Pound
Adjusts in increments of 0.5 Nm
Reversible ratchet head
Quick lock handle ensures torque settings don't change during operation
Torque range 15 - 80 Foot/Lbs (20 - 110 Nm)