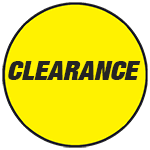 Additional Information
Description
Is this product right for you?
With its reliable 4 stroke engine, this pressure washer will give you trouble free use, packs enough pressure for most extreme cleaning conditions, and best of all, is covered by a 12 month warranty. The compact motor pumps out a massive 2200 PSI output pressure which makes cleaning driveways, decks, brickworks, patios, and roofs a breeze. It can easily tackle car washing duties, and will blast the grime off even the filthiest of 4x4s.
The ToolPRO petrol pressure washer features a unique interchangeable nozzle design allowing you to quickly switch between 4 included nozzles to adjust your spray pattern. The patterns range from a wide fan spray, suitable for lighter work such as cleaning decks and driveways - through to a zero degree pencil spray, for cutting through the most stubborn dirt and stains. There is also a low pressure setting for applying suds and detergent. With a generous 5m hose, you'll be able to get into those hard to reach areas, without needing to move the unit around too much - although moving the pressure washer around is super easy thanks to its light but sturdy frame, and large diameter wheels. If you'd like to expand your cleaning capabilities, the ToolPRO 2.6hp petrol pressure washer's quick connect system means that attaching additional ToolPRO nozzles is simple.
Bulky Item
Features
2.6HP 4 stroke motor
2,200psi maximum pressure
5 meter hose
6 L/min water flow
Includes 5 interchangeable nozzles
Folding handle for easy storage
1 year warranty
User Manual