Ridge Ryder Recovery Air Bag Jack
by
Ridge Ryder
Details
https://www.supercheapauto.com.au/p/ridge-ryder-ridge-ryder-recovery-air-bag-jack/320140.html
$229.99
Now

$160.99
End Date 15/12/19
Promotions
CLICK & COLLECT
Free & Ready In As
Little As 30 Minutes
FREE RETURNS
In Store
& Online
FREE SHIPPING
On All Vehicle Parts
& All Orders Over $150*
PRICE BEAT
We're Cheaper
Or We'll Beat It
PAY YOUR WAY
Flexible Payment
Options Available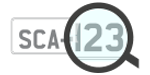 REGO SEARCH
Filter Website Results
By Your Vehicle
Additional Information
Description
What is the function of this product?
An air bag jack can be the perfect tool for recovering a four wheel drive vehicle stuck in deep sand or other areas where conventional jacks may sink. In the instance that the vehicle is stuck up to the chassis rails, a thin area can be dud out just below the rails to allow for the deflated air bag jack to slip underneath. The Design and included parts of the air bag jack then allow for it to be connected to the exhaust of the vehicle to inflate the jack. Once raised, the area underneath the vehicles wheels can then be filled in or have tracks placed below to provide extra grip, making for a painless recovery. It should be noted however that an air bag jack is designed specifically for recovery purposes and should not be used for changing vehicle tires.
Is this product for you?
The Ridge Ryder 4WD Air Bag Jack is an ideal solution for vehicle recovery while staying compact when packed away. This jack has a safe working load of 1250kg, making it suitable for raising 1-2 wheels on most four wheel drives. Once inflated, this jack will raise the vehicle up to 70cm high, while still providing a wide footprint that will prevent it from sinking into the ground. Included in this kit are all provisions to inflate and deflate the jack, as well as leather gloves for safety and a carry bag for easy storage. All in all the Ridge Ryder 4WD Air Bag Jack is a great solution for safe and quick vehicle recovery.
It should be noted that while this product is perfect for vehicle recovery, it should not be used for wheel changes or repairs where the user will underneath any part of the raised vehicle. In the unlikely event of failure to the air bag jack, deflation will be instantaneous and will provide no warning of the vehicle dropping. For any repairs of wheel changes, a solid fixed jack and appropriate safety stands should always be used.
Bulky Item
Features
Safe working limit: 1250kg
Inflates to 700mm high
Compact for easy storage
Includes carry bag & leather gloves