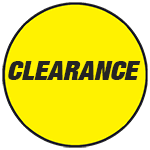 Images
Prorack
Prorack Cycle Holder - Fork Mount, PR3059
Details
https://www.supercheapauto.com.au/p/prorack-prorack-cycle-holder---fork-mount-pr3059/133690.html
Additional Information
Full Product Info
Is this product for you?
If you enjoy cycling, especially off-road cycling, take your bike with you to new and exciting places with this stylish and practical fork mount bike holder by Prorack. Prorack roof racks are guaranteed to be flexible, sturdy, and stylish.
How easy is it to use?
The fork mount fits one bike and gives you an overall lower centre of gravity in comparison to the frame mount option. It fits to P-bar, S-Wing, and X-bar roof racks and includes a lockable front fork with a quick release mechanism, allowing fast and easy unloading. The rear ratchet wheel restraint offers extra security and stability, and the aluminium frame is durable and able to withstand whatever your travels throw at it.
Where can you use it?
The assorted fitting kits offered by Prorack ensure that you can use this bike holder with most car's roof rails. It is a universal mount that fits most commercial bikes, including children's bikes, allowing you to get the most out of your cycling adventures by freeing you from your local cycling area.
Features
Lockable front fork with quick release
Rear ratchet wheel restraint
Fits to S-Wing, P-Bar or X-Bar roof racks
Recommended Products