Castrol Auto Transmission Fluid - Type F, 4 Litre
by
Castrol
Details
https://www.supercheapauto.com.au/p/castrol-castrol-auto-transmission-fluid---type-f-4-litre/309872.html
Part No. 3371519
Promotions
CLICK & COLLECT
Free & Ready In As
Little As 30 Minutes
FREE RETURNS
In Store
& Online
FREE SHIPPING
On All Vehicle Parts
& All Orders Over $150*
PRICE BEAT
We're Cheaper
Or We'll Beat It
PAY YOUR WAY
Flexible Payment
Options Available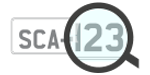 REGO SEARCH
Filter Website Results
By Your Vehicle
Additional Information
Description
Is this product for you?
Restore your automatic transmission to as-new and imbue it with protection against deterioration, oxidation, rusting and reduced performance and life expectancy with Castrol Transmax Type F, 4L. This advanced oil has optimal friction and wear resistance and will ensure your gears and bushings are kept cool and taken care of to deliver effortless and dependable gear shifting and all-round, superb transmission performance. This lubricant won't waste away when your car is resting, it gathers itself in a pan and flows back through your transmission once you start it up again.
What vehicles is this product suitable for?
Excellent for transmissions requiring Type F or G lubricants. Great for Ford M2C-33G and older style Ford's (pre-1982), Toyota's (pre-1983), Mazda's (pre-1987) and European cars equipped with Borg Warner UK transmissions. Also, meets John Deere J-21A specification.
To find the oil type and weight suggested for your vehicle; either check with your manufacturer, your local mechanic or head in-store and talk to one of our friendly team.
Features
4 Litre
Suitable for Ford (pre-1982), Mazda (pre-1987), Toyota (pre-1983) & various European models
Meets John Deere J-21A specification