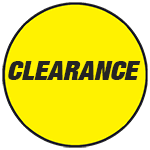 Images
Bosch EasyAquatak 100 Pressure Washer - 1450 PSI
by
Bosch
Details
https://www.supercheapauto.com.au/p/bosch-bosch-easyaquatak-100-pressure-washer---1450-psi/554062.html
Promotions
Additional Information
Description
The all new & most versatile pressure washer ever, the Aquatak 100 from Bosch. Ready to use straight out of the box, the new 360 degree gun gives you versatility and access to those hard to reach places like never before. Get to the roof of cars or under wheel arches without changing accessories, clean patio furniture easily.
The high efficiency pump produces 100 bar pressure (1450 PSI) with a flow rate of 300l/h. The Aquatak 100 has a great space saving design, which cleverly integrates and hides the accessories in the back of the unit with specific allocated space' all this allows for safe and easy storage washer is ideal for storage in camper trailer, boats, holiday homes and around the house.
So if you need a smaller pressure washer for those odd jobs around the home, like washing the car or bike, cleaning the balcony, outdoor areas and furniture, then this is the pressure washer for you!
Features
Pressure: 100 bar
Flow rate: 300 L/H
Motor power: 1200 Watts
Hose: 3m
Includes: Short gun
Nozzle: 20/80 degree variable fan
450mL high pressure foam