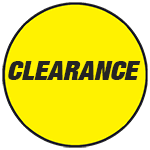 Images
Blackridge
Blackridge Petrol Air Compressor Belt Drive 6.5HP 270LPM
Details
https://www.supercheapauto.com.au/p/blackridge-blackridge-petrol-air-compressor-belt-drive-6.5hp-270lpm/521295.html
---
Additional Information
Full Product Info
Is this product for you?
Investing in the right petrol powered air compressor is very important.This Blackridge Petrol Air Compressor features a 6.5HP Briggs & Stratton XR950 horizontal shaft engine that is built to be tough, reliable and efficient. It is fitted with OHV (overhead valve) technology for optimised performance that runs cooler and cleaner for longer engine life, delivering improved fuel economy and superior use. The higher torque provides more power to get the job done.
It also features Dura-Bore Cast Iron Sleeve that adds integrity and durability, it'll withstand wear and tear while providing improved oil control and longer engine life. Featuring Magnetron Electronic Ignition System, which ensures maintenance free & dependable starts every time. The Cartridge Air Cleaner with foam pre-cleaner (dual element) provides improved protection against airborne debris entering the engine and is efficient & easy to service. It also includes a Lo-Tone Muffler which delivers low noise and good tonal quality.
How easy is it to use?
As with any air compressor, there are a few extra accessories that would need to be obtained before work could commence. In this case, some SAE 30W oil will be required, as well as an air hose and the air tools you wish to use. It comes with large twin pneumatic wheels, twin caster wheels which provides easy manoeuvring and allows this Blackridge compressor to be used out of the garage, and an easily detachable handle makes storage simple.
Once you're got it running, it'll fill the 50 Litre air tank up to maximum pressure of 115 PSI, from there it's very easy to operate. It comes with a pair of glycol"filled gauges on the back to help you keep track of the pressure and an air regulator to suit the application. Adjust the regulator to the suited pressure for your tool and you're away. A straight forward instruction manual is also provided with this compressor, to help you unlock its potential.
Where can you use it?
The 208cc 6.5HP Briggs and Stratton petrol motor is belt driven to the air compressor, this makes it fantastic for jobs requiring long duty cycles in well ventilated environments. It works great in the back of the ute or work truck so you won't need to rely on a power source to get the job done. The huge 270 Litres/min air delivery rate also makes this Blackridge compressor ideal for any air tool related jobs, from tyre inflation, to impact wrenches and even professional gravity fed spray painting. This compressor can help you do it all.
Features
Powered by Briggs & Stratton XR950 petrol motor, 208cc (6.5Hp)
Featuring 1 Year Trade Warranty
Large 3.1L fuel tank – 0.6L Oil sump capacity
270L/Min Free Air Delivery (calculated at 7bar)
Powerful 115PSI maximum pressure – 8bar
50 Litre tank capacity & 100% Duty Cycle
Twin regulated outlet with "brass" coloured nitto style fittings
Fitted Regulator & Filter also includes a moisture trap
Dual "Glycol" filled Pressure gauges to minimise incorrect reading due to vibration
Twin pneumatic rear wheels & lockable front castor wheels
User Manual
Recommended Products