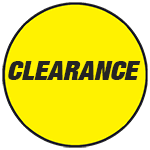 Blackridge Air Spray Gun Gravity Feed, Pro - 600mL
by
Blackridge
Details
https://www.supercheapauto.com.au/p/blackridge-blackridge-air-spray-gun-gravity-feed-pro---600ml/340069.html
Promotions
Additional Information
Description
Is this product for you?

The best of the best. This Blackridge professional gravity fed spray gun is an excellent purchase for any industry professional looking to upgrade or add to their collection. This gravity fed spray gun is built around the 'low-volume, medium-pressure' platform, giving an excellent transfer rate over traditional guns. A fine nozzle, as well as a large 600mL polished pot are also included in this package.

How easy is it to use?

As opposed to a traditional spray gun where there is always the risk of splattering at low paint levels, this gravity gun works in an entirely different way. Instead of paint being drawn through a suction tube into the body of the tool, these gravity guns slowly release material into the body. Whilst this concept isn't new, for a paint gun there are significant advantages in this setup, namely that the gun will always be able to consume almost all of the material loaded in the cup, where most standard spray guns are only able to utilise part of the paint added to the cup. This particular Blackridge gravity fed spray gun is also incredibly light, thanks to its diecast aluminium body, making it comfortable to use all day, every day.

Where can you use it?

This professional Blackridge gravity fed spray gun features a 1.4mm stainless steel needle, making this gun well suited to low and medium viscosity materials like paints and sealers. This gun features a reasonable 600ml pot, plenty enough for even large panel areas. A brass air cap is also fitted to the gun along with the stainless steel needle, allowing the gun to be used with water based material. A compressor with a free air rate of 100 Litres/min is required to properly feed this air spray gun. Additional cups are also available online or in store.
Features
600mL pot capacity
1.4mm nozzle
Gravity feed
Low volume, medium pressure spray gun
Brass air cap with stainless steel needle to allow use with water based materials
Die cast aluminium body, lightweight and ergonomic design for long term use
User Manual