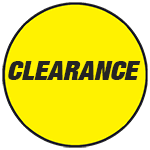 Blackridge
Blackridge Air Compressor Silent 1.0HP 50LPM
Details
https://www.supercheapauto.com.au/p/blackridge-blackridge-air-compressor-silent-1.0hp-50lpm/379795.html
---
Additional Information
Full Product Info
Is this product for you?
Are you looking for a quieter alternative to a regular air compressor? The Blackridge Silent Air Compressor has enough power for most small DIY jobs around the garage but only makes 67 decibels of sound at maximum operating capacity, that's about half as loud as a regular compressor. The 1HP motor is capable of delivering 50 litres of air per minute and features a 24L tank meaning it can be used for inflating tyres and sports equipment, and operate low volume air tools such as mini air brushes, staplers, nailers and more.
How easy is it to use?
This compressor is very straightforward to use. Simply plug it in and allow a short while for it to be pressurised, plug in your tool and away you go. The compressor features twin pressure gauges, a regulator, pressure relief valve, drain taps and a standard Nitto style air fitting.
Features
1HP Quiet electric motor. Noise rating: 67db @ 3m.
50 Litres/min FAD (Free Air Delivery)
Twin oil free reciprocating pumps
Direct drive construction
24 Litre tank capacity
Single regulated outlet with tap
Nitto style fitting included
Maximum pressure - 8bar (115 PSI)
Recommended Products