Keep Your Furry Family Friend Safe
Any pet owner knows that transporting their four-legged friend can be a nightmare - from fur, drool and other unpleasant messes coating your upholstery, to an unruly pawed-passenger who just won't sit still - there are a heap of reasons why you might dread road trips with the family pet.
With a range of awesome accessories from Supercheap Auto to outfit your car, you can take most of the hassle out of transporting your furry companion, and provide them with a comfortable, secure, easily cleaned, and most importantly, safe way to travel.
Check out this list of must have back to school accessories Click Here.
Check out this article on our great range of interior accessories Click Here.
Check out this quick guide to getting ready for footy season Click Here.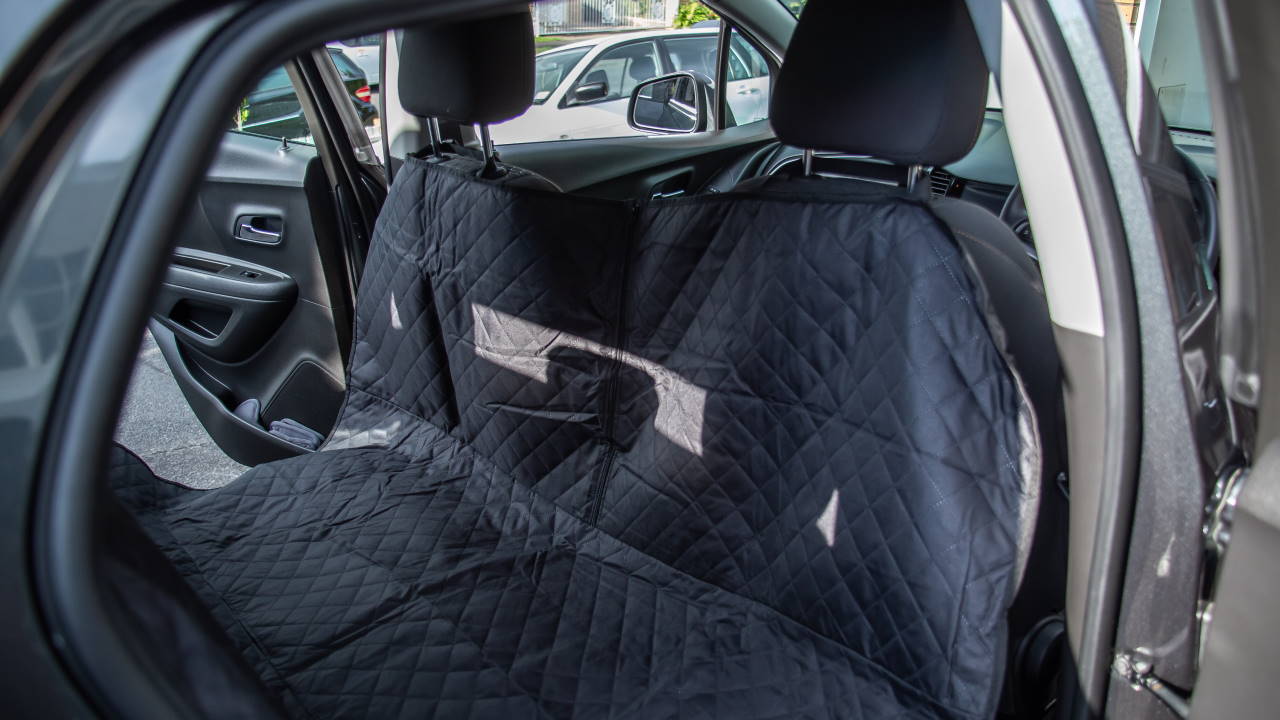 Seat or Cargo protector
One of the first things to equip your vehicle with when travelling with a pet is a cargo or seat protector. No matter how well behaved they are, your best friend will find a way to make a mess of your upholstery. You can save yourself countless hours vacuuming fur from your carpet and cleaning slobber from your seats by using a purpose built protector from Cabin Crew. Made from a durable, embossed oxford material and available in universal sizes, all Cabin Crew interior protectors are lightweight and easy to install in almost any type of vehicle. They are also easy to fold up and store when they are not in use. The entire range of protectors are waterproof, so you can be sure that any spills, drool or other mishaps won't soak through to the upholstery fabric beneath. You can be sure that your upholstery and cargo areas are safe from scratches, rips and tears, no matter how excited your passenger is to get out and play at the end of your trip.
Check out the huge range of seat and cargo protectors available.
Pet Barrier
As with a cargo protector, a pet barrier can add an extra level of protection to your interior - namely by preventing your eager companion from getting where they shouldn't. Made to fit a variety of vehicle types and sizes thanks to its adjustability, the Cabin Crew pet barrier will give you a way to keep your dog in the boot space of your car and prevent them from jumping over the rear seats. Easy to install and remove, and flat and compact for storage, you can whip the barrier in or out in no time at all, giving you the flexibility to carry other things when you need to.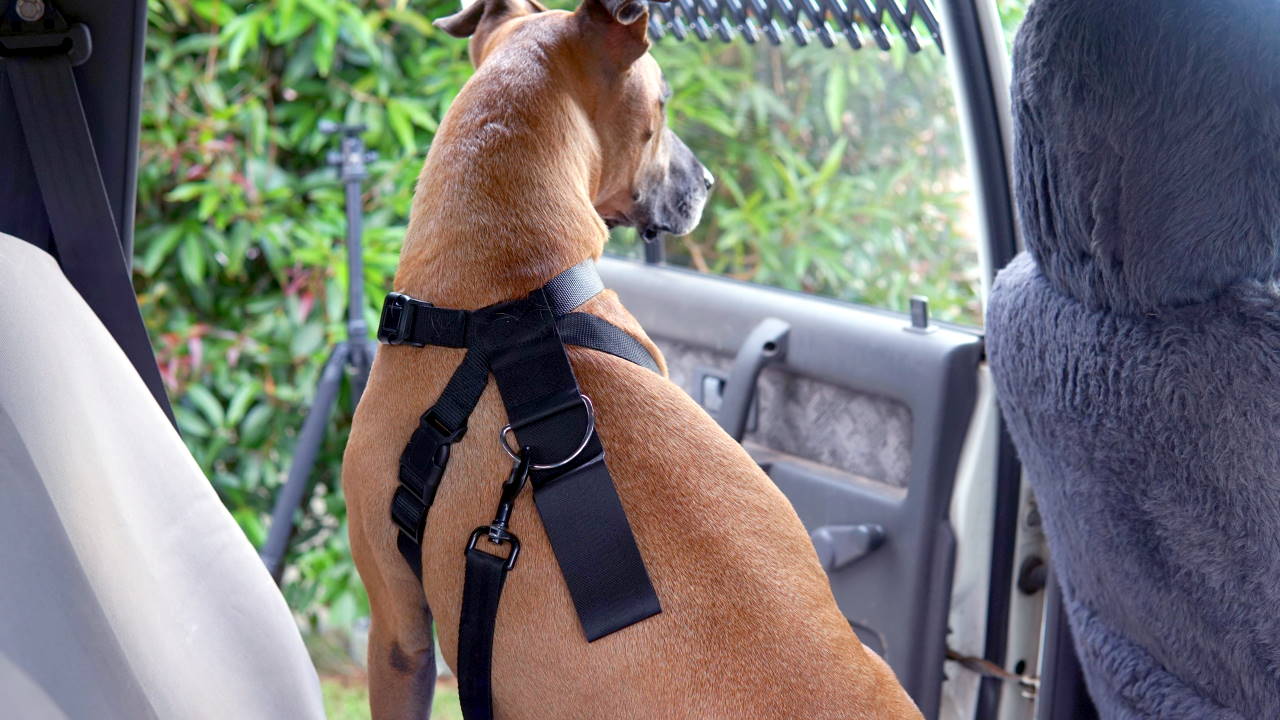 Pet Harness
Keeping your dog where they should be is an important way to ensure their safety and comfort, as well as making sure they don't distract you when you're driving. Using a sturdy and properly fitting pet harness to secure them is one of the easiest and most flexible ways to achieve this - particularly when also using a Cabin Crew seat belt clip. Sized for a wide variety of dogs - from miniature breeds to absolute behemoths, these harnesses double as a walking harness when paired with a lead, and can also provide a great way for your furry friend to carry their own clip on waste bags thanks to the built in D loop.
Click here to see the range of pet harnesses.
Seat Belt Clip
As mentioned, a seat belt clip is a must for securely and safely restricting your pet. The Cabin Crew seat belt clip quickly & easily attaches from the car seat belt to your dog's collar or harness and prevents your buddy from moving around the cabin, as well as securely holding them in the case of an accident or other emergency. The universal style seat belt clip has been designed to fit most modern vehicles, and the adjustable length ensures you can restrict your pet to the right place no matter the size of your dog or your car.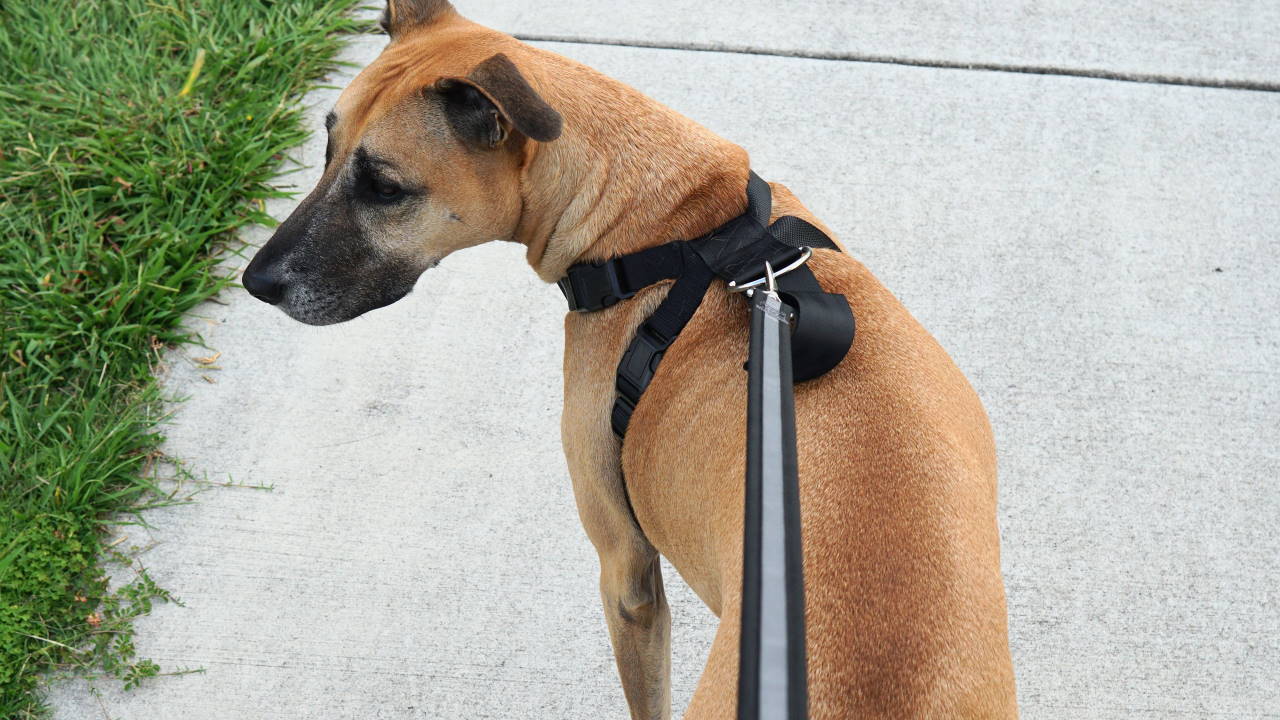 Pet Lead
One of the most important things to carry with you when you travel with your dog is a sturdy lead. The Cabin Crew pet lead is made from woven nylon to give it incredible strength. It features a reflective strip to increase night time visibility, and a quick snap hook clasp so letting your dog roam free is as easy as finding a suitable place.
Clip-on waste bag holder
No matter where you take your dog, sooner or later nature calls. Make sure you are prepared for the unpleasant inevitable with a roll of waste bags. Fully biodegradable, you can be sure that you aren't hurting the environment when you clean it up after your pal. Clip the waste bag holder to your pets lead or harness for handy access when need to grab a bag, and keep your hands free for petting your good boy (or girl!)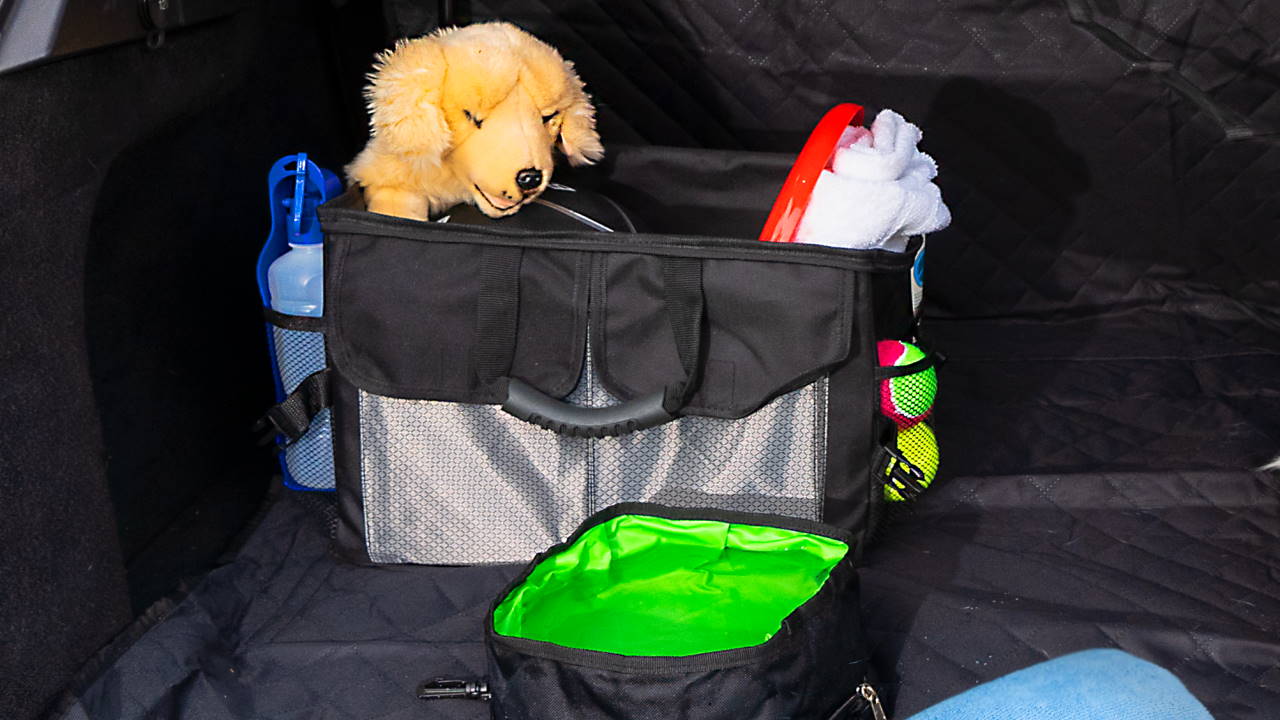 Boot Organiser
Keeping all your pet's goodies in one place is important to prevent harm to them, your car and your canine companion. Cabin Crew organisers come in a range of sizes, and can be used to store all sorts of useful things you might need on a doggy day out (or to simply keep your car tidy) thanks to the generous storage compartments, pockets and straps. Better still, they feature velcro on the underside, to help them stick in place, and carry handles if you need to take them with you.
Click here to see the range of boot organisers.
Pets Travel Bottle
Make sure that no matter where the road takes you, your pet always has access to clean drinking water with a travel bottle. The Cabin Crew pet's travel bottle offers 500ml of portable water for pets of all sorts. With a no spill, no leaks design, it's easier than ever to keep your pet hydrated when you're on your summer road trip.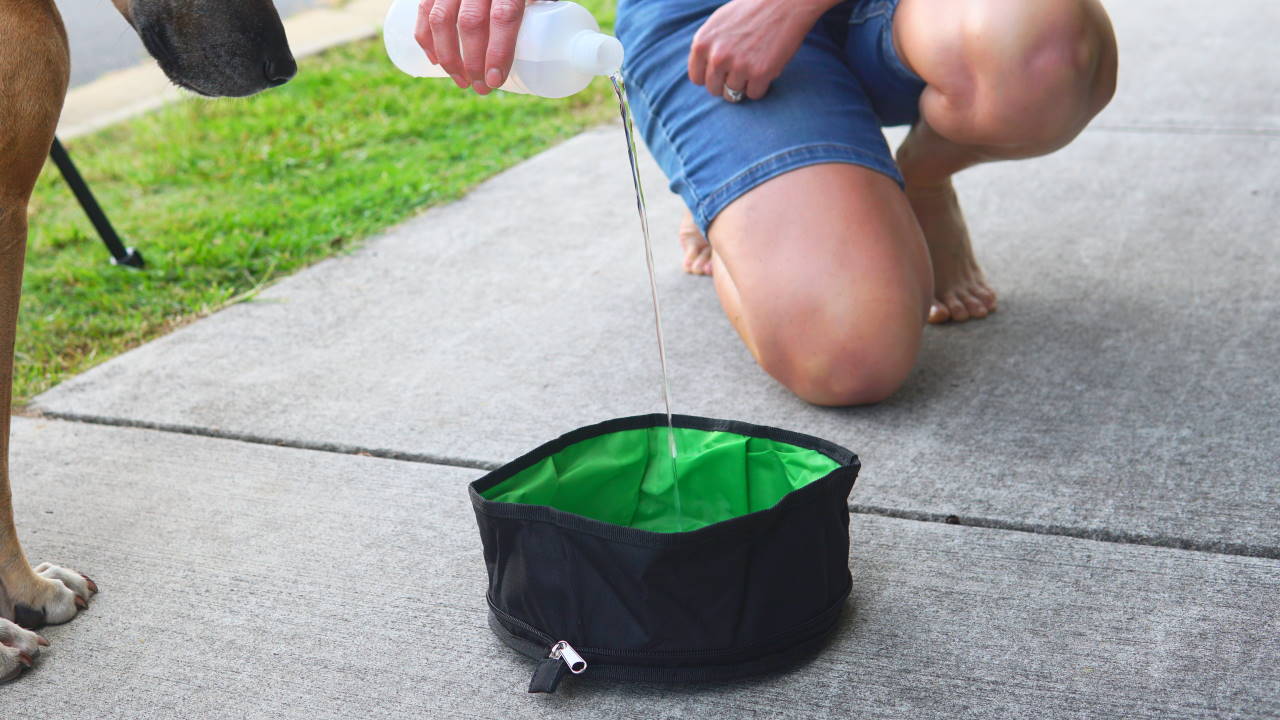 Pets Travel Bowl
Just like the Cabin Crew travel bottle, a travel bowl is a great way to ensure your fur-covered buddy has access to clean drinking water (or delicious snacks) no matter where you go. It conveniently folds down into a compact travel form and can be clipped to your dog's harness or lead so that they can carry it themselves.
Check out the travel bowl available.
Microfibre Boot Towel
You can be as careful as anything, but without a doubt, your beloved pet will find a way to make a mess in your car - whether drool, water, food, or something a little more unpleasant. Luckily, you can be prepared for it (and pretty much any other mess) with a Cabin Crew boot towel. The compact design (available in a variety of sizes) makes the towel perfect to keep in your boot - letting you grab it and go when needed, but remaining conveniently out of the way when you don't. The super absorbent microfibre material soaks up a whole lot of pretty much anything you need it to, and the small carry bag can be attached to all manner of things - including your pet's harness.