With advances in technology, and the move towards digital media, head units are packed with more features without compromising on price and quality. Whether you're looking to add some of these new features to your car, installing a serious audio upgrade or simply replacing a faulty CD player, upgrading your vehicle head unit is a very rewarding project - and not as difficult as you might think.
You can find the right stereo harness and parts for your vehicle by using the My Garage tab at the top of this web page. All you need to do is punch in your rego and state or search by make, model and year. Once this is completed you will be suggested the right products to suit/fit your vehicle while searching our site.
How much does a new head unit cost?
One of the first things to consider when thinking about replacing your sound system is your budget. A replacement head unit can cost anything from around $100 to over $1000 - depending on the brand, the type of head unit, and the variety of included features. Basic digital media players often suffice if you don't intend to play music from physical media. They will usually cost less, while more feature-rich audio-visual systems that can play a variety of video files cost more.
Does supercheap install head units?
If you'd like to upgrade your car stereo but aren't confident in your ability (or lack of the time to install a new head unit yourself), then you can take advantage of our installation service. It is available in a range of locations and can be booked in-store. Ask any of our friendly staff whether installation is available through your local Supercheap Auto store, or check online when shopping for your new head unit.

How much does it cost to install a head unit in a car?
Regardless of which type of head unit you choose, if you carry out the installation yourself, then you can keep the costs to an absolute minimum. You may need to purchase a wiring harness adapter, but other than that the only real investment will be your time. If you'd prefer to leave it to the professionals, Supercheap offers an installation service at a wide range of locations, with prices starting from around $100.
How long does it take to install a car stereo?
Installing a head unit doesn't need to take a long time at all - provided that you follow the recommended steps. The most time-consuming part of the process is removing the dashboard trim since care should be taken not to break any clips or damage potentially fragile plastic.

What is the best brand of car stereos?
While the answer to the question of which car stereo brand is the best comes down to personal taste, we are dead set on providing a selection of great head units and audio players. For that reason, we offer head units from reputable and popular brands with a wide range of great features packed into their stereos. At Supercheap Auto you can find head units from Sony, Pioneer, JVC and Kenwood - all of which are tried and dependable manufacturers.
What stereos fit my car?
If you have a replaceable stereo that measures as a standard DIN size of 2" x 8" or a Double DIN of 4" x 8" then Yes. However, many late model cars including several Holdens, Fords and Mazda's have fully integrated dashboards which can make replacing the headunit difficult. Aerpro manufactures a number of vehicle specific kits to help you out and can be ordered in through any of our stores.

Tips and Warnings
If you intend to refit the factory headunit later, ensure you have the PIN code to disable the security mode if required.
Some vehicles fitted with a battery backup alarm system will require additional steps to be taken before removing the battery terminal. Ensure you are aware of the steps before proceeding.
How to install a new head unit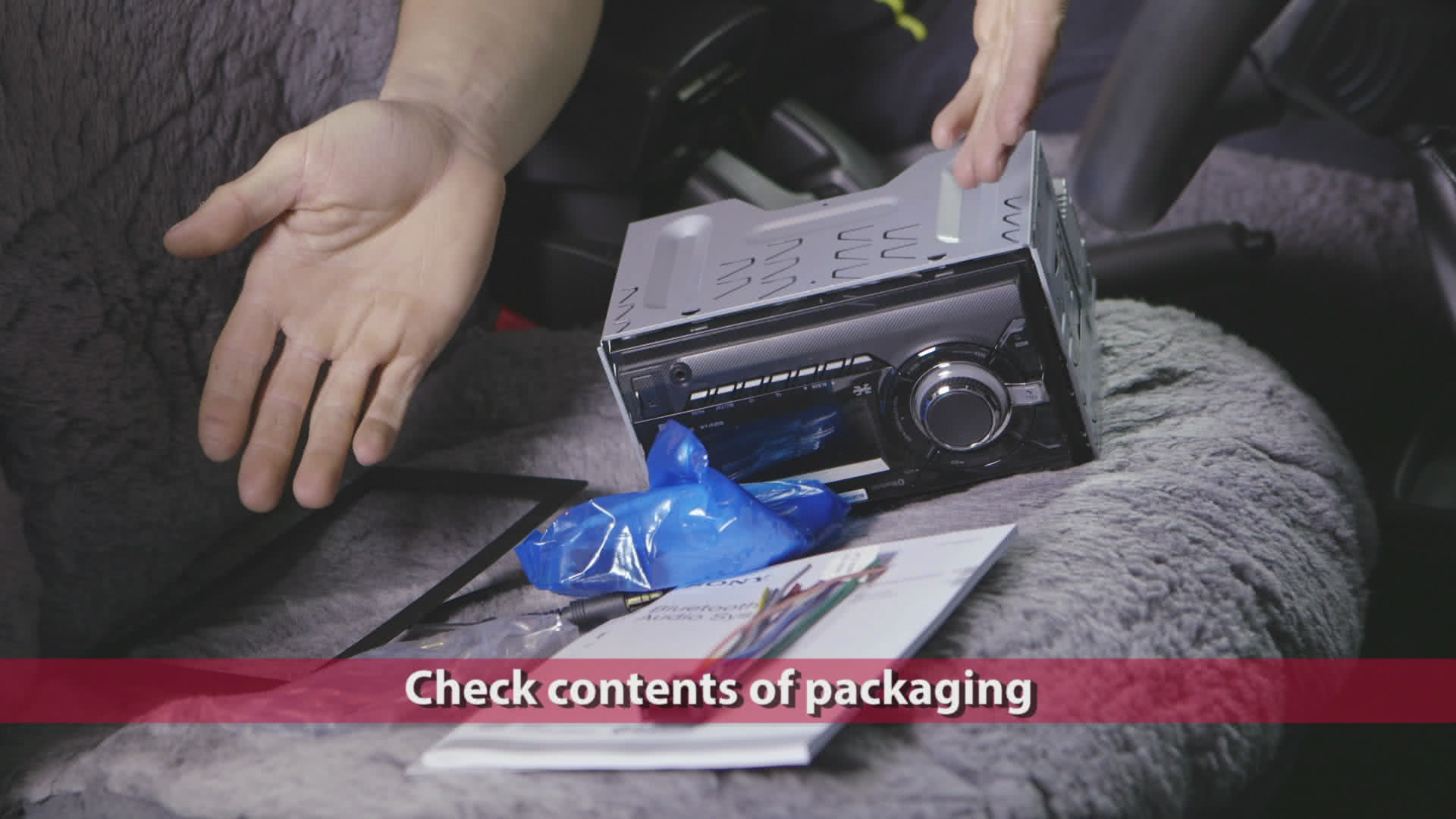 Once you've chosen the model that's right for you, remove it from the box to ensure everything you need to install it is included such as the face plate and mounting sleeve.
Step 1 - Disconnect Terminal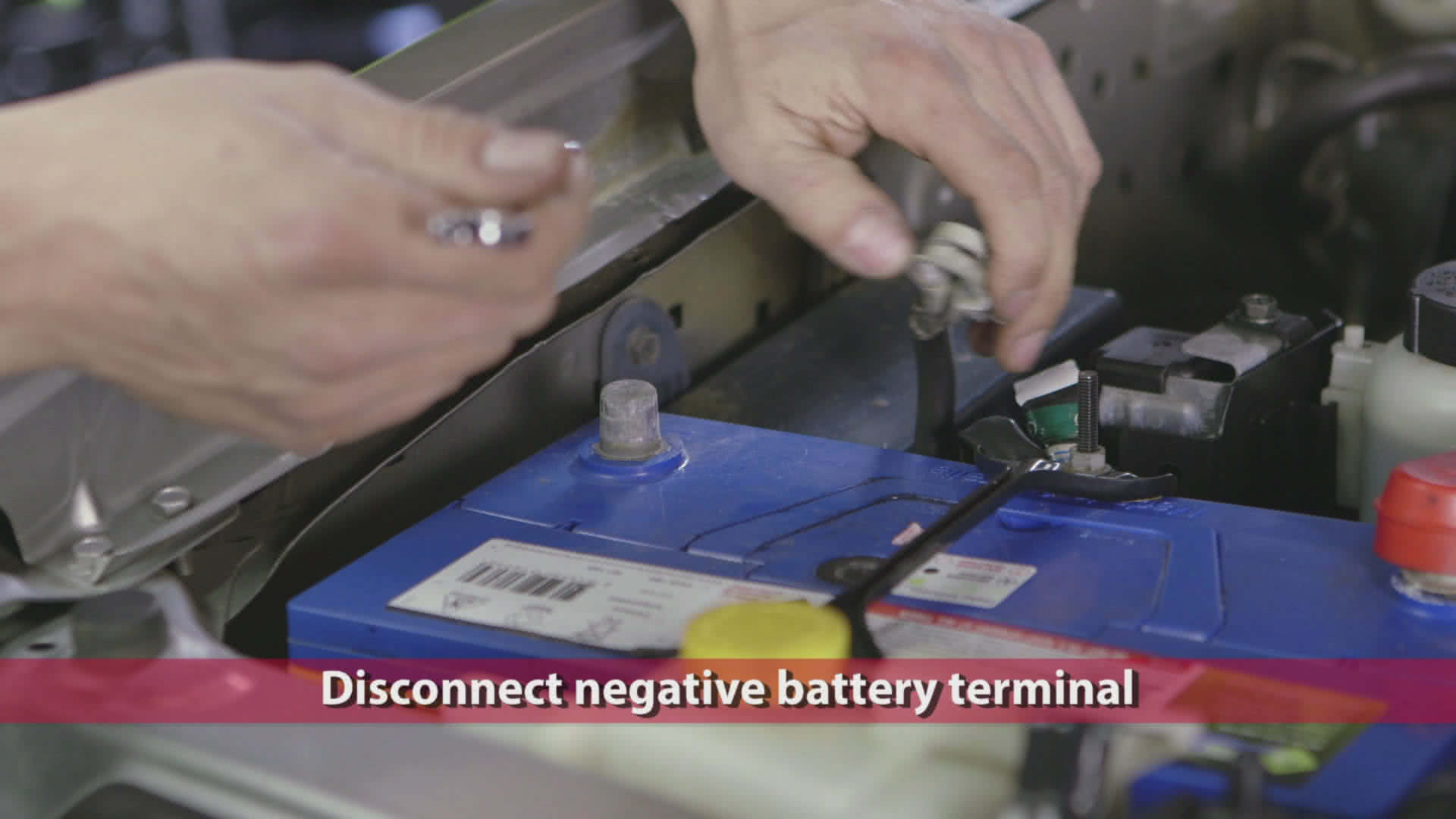 Disconnect the negative terminal on your battery. It might not sound like much, but when you install a new head unit, you may run the risk of shorting exposed wires. Disconnecting your battery will eliminate the risk of blowing fuses during your stereo installation.
Step 2 -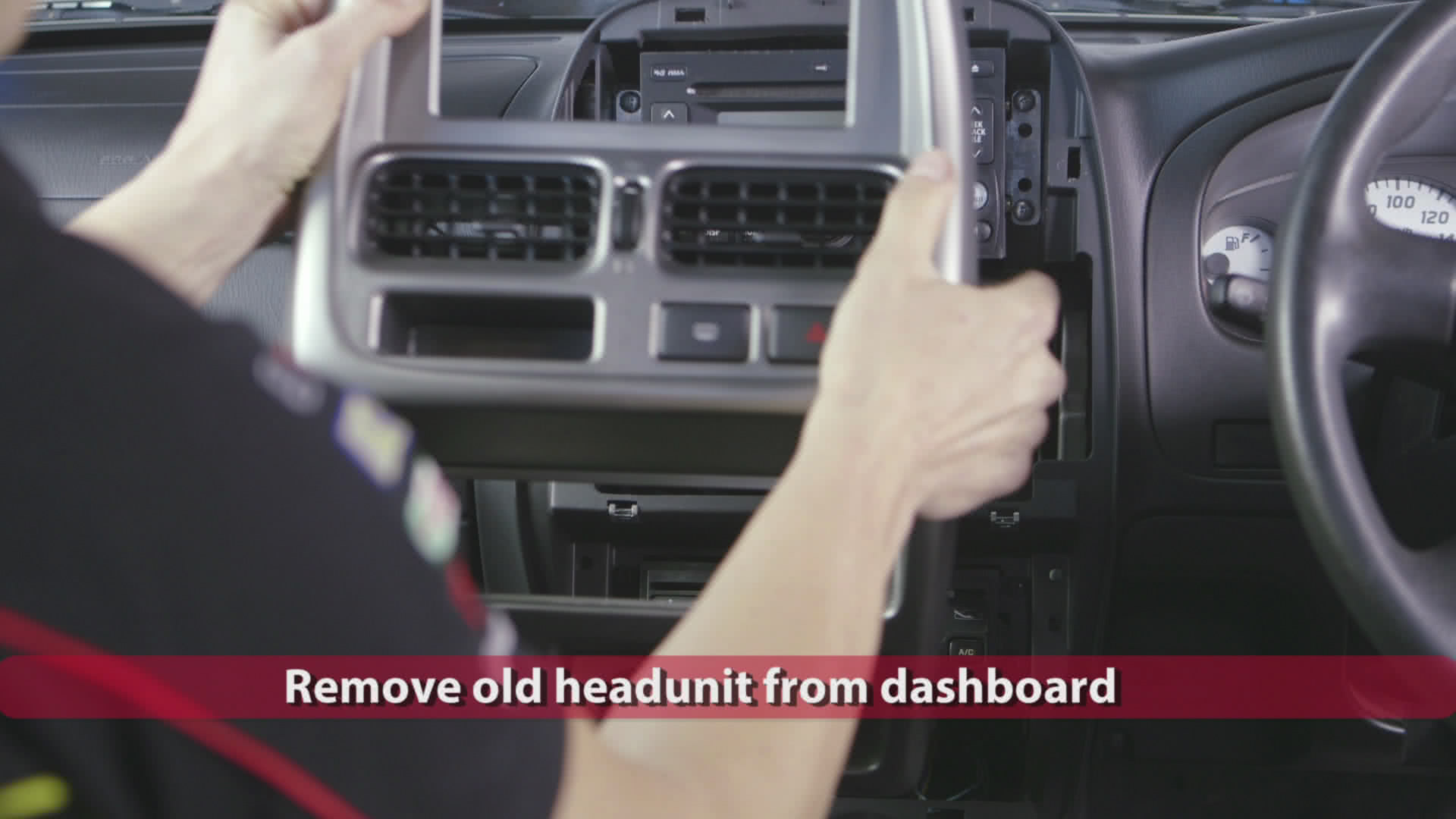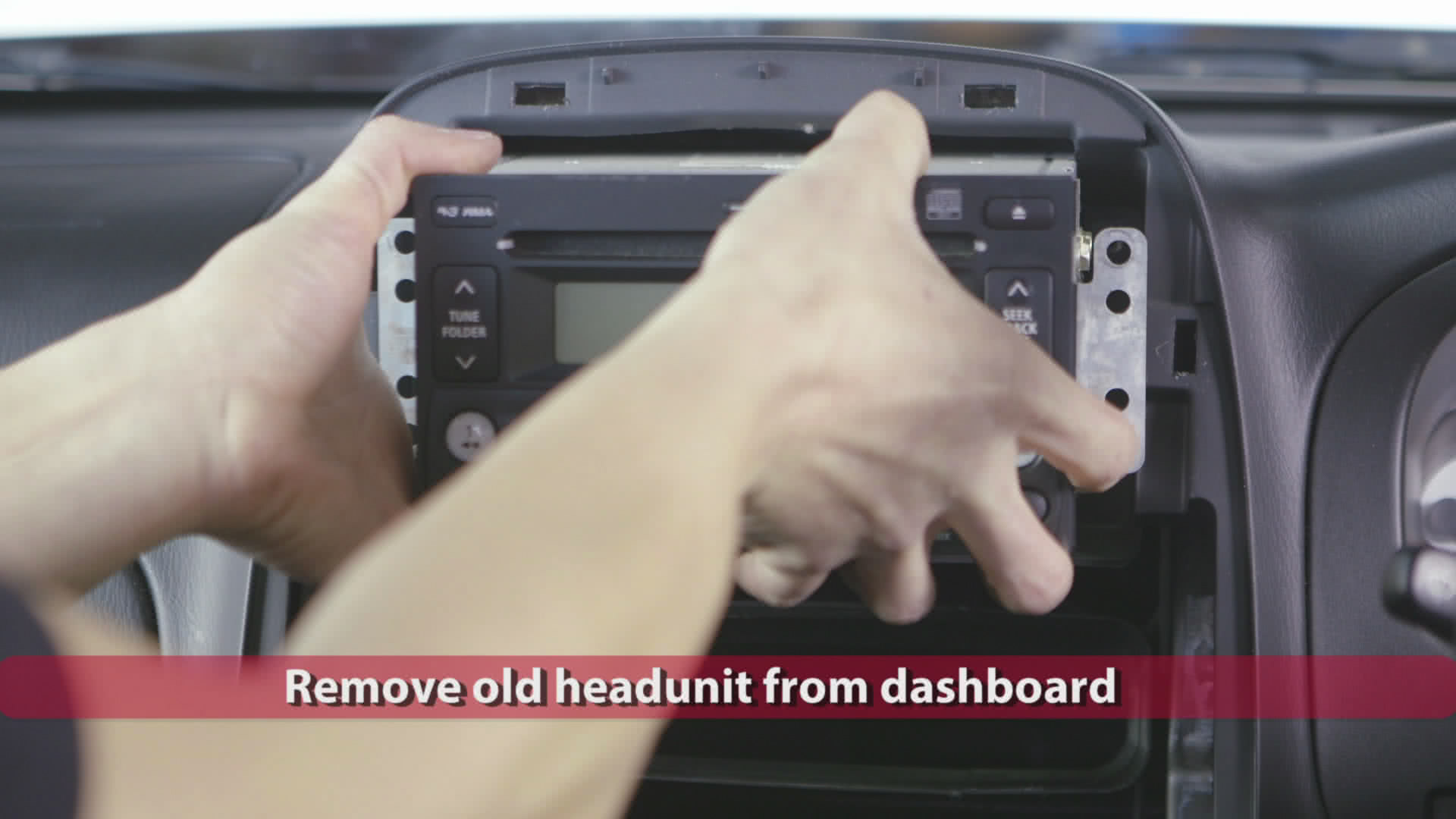 On the front of some head units, you may see two slots or holes on either side. These form part of what holds the head unit in place and may require specialised tools to remove.
Step 3 - Disconnect Wiring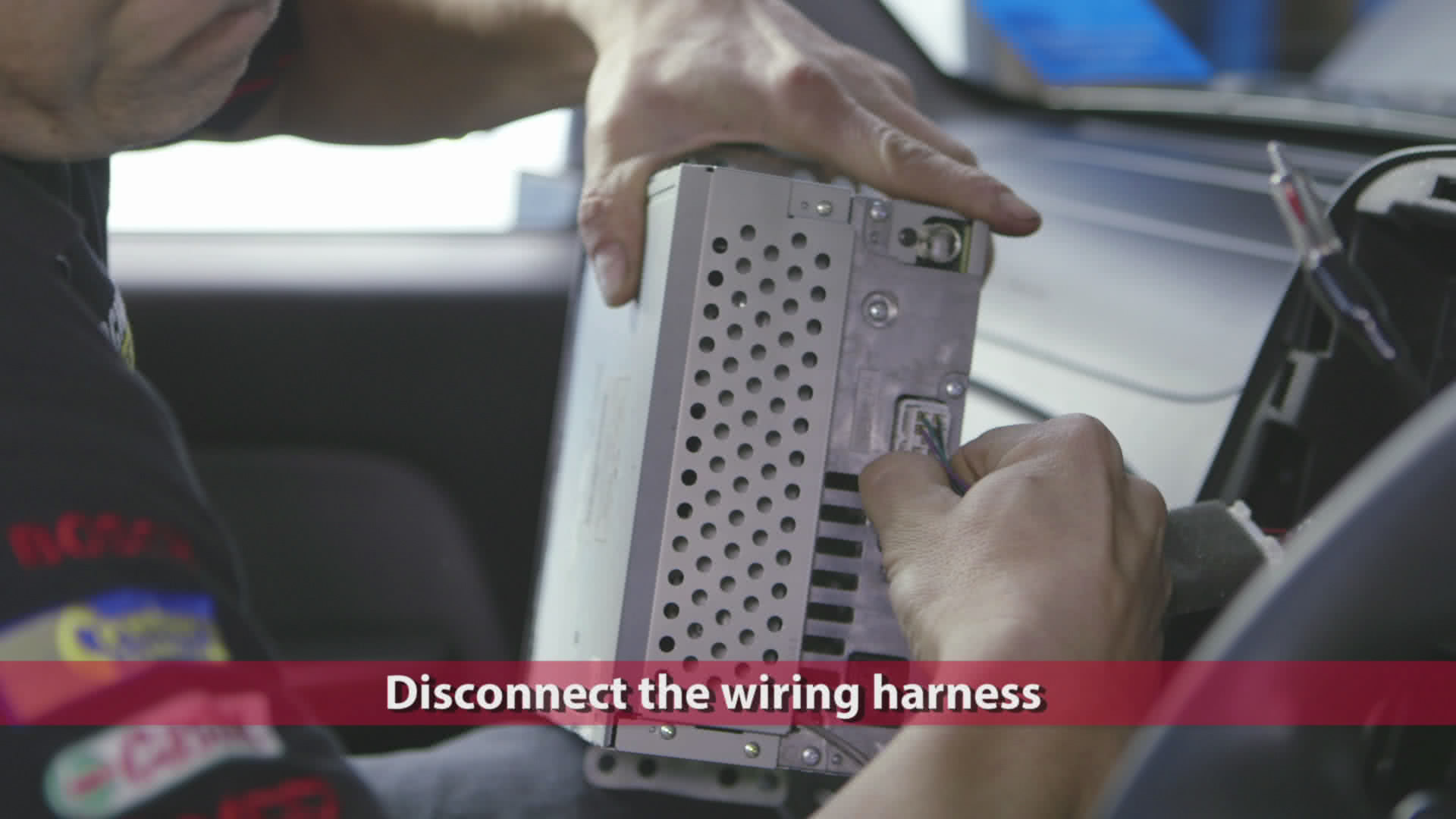 Disconnect the wiring harness from the back of the head unit by pressing down the tab to remove it.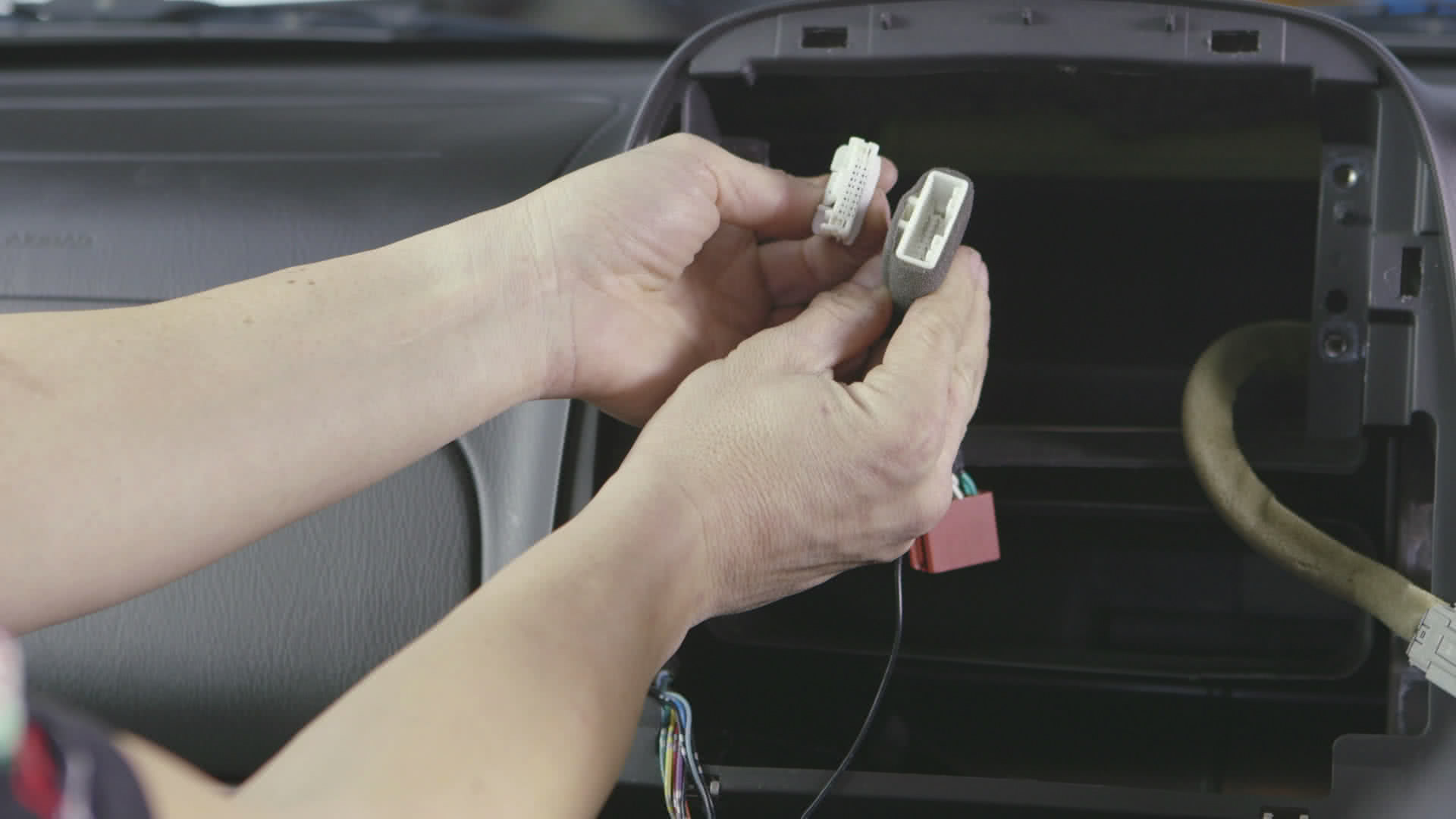 Now is an ideal time to check the harness adapter you purchased is correct for your vehicle.
Step 4 - Disconnect Antenna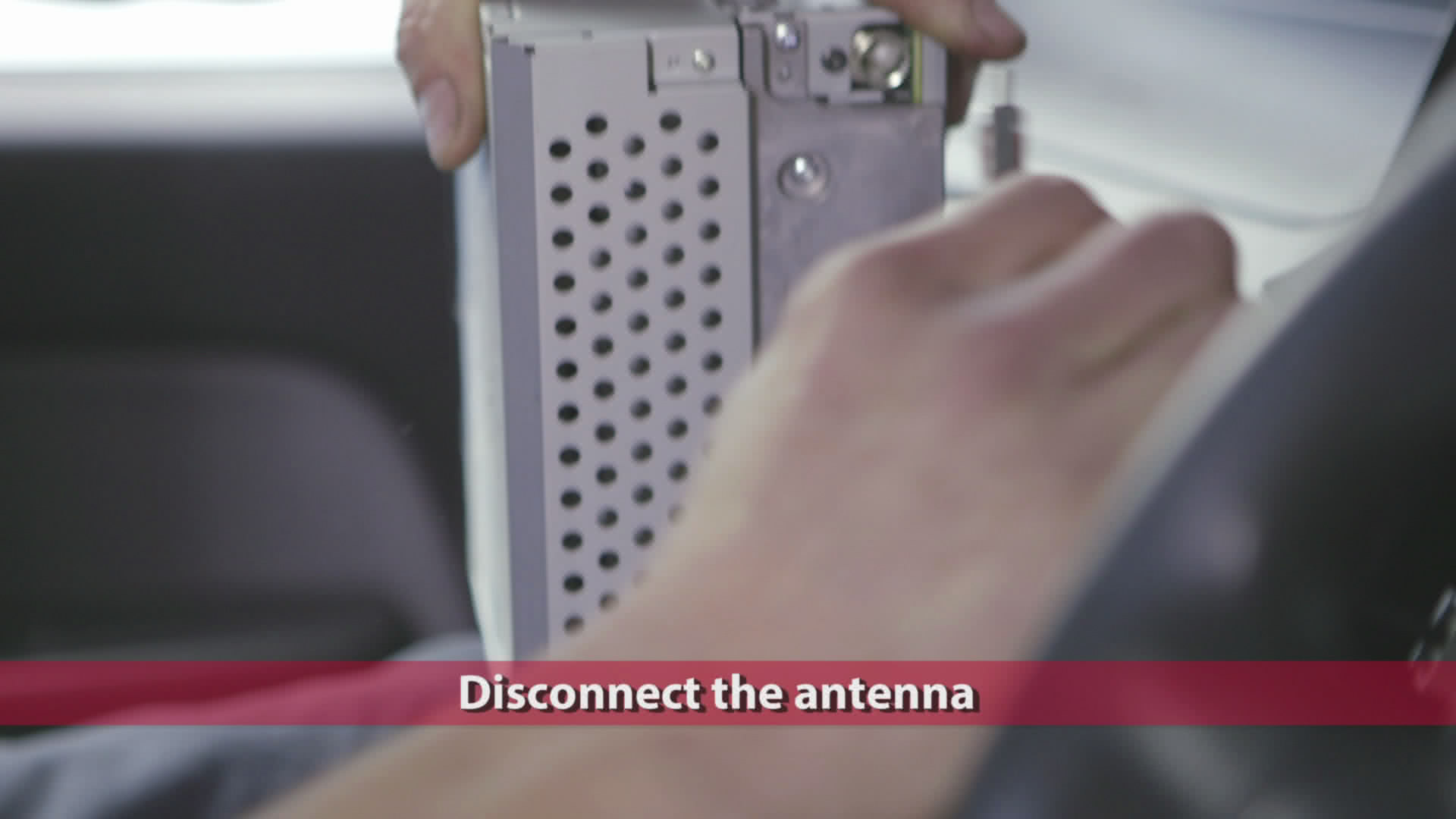 Disconnect the antenna. Make sure you are pulling on the connector and not the wire as this may damage it.
Step 5 - Prepare New Head Unit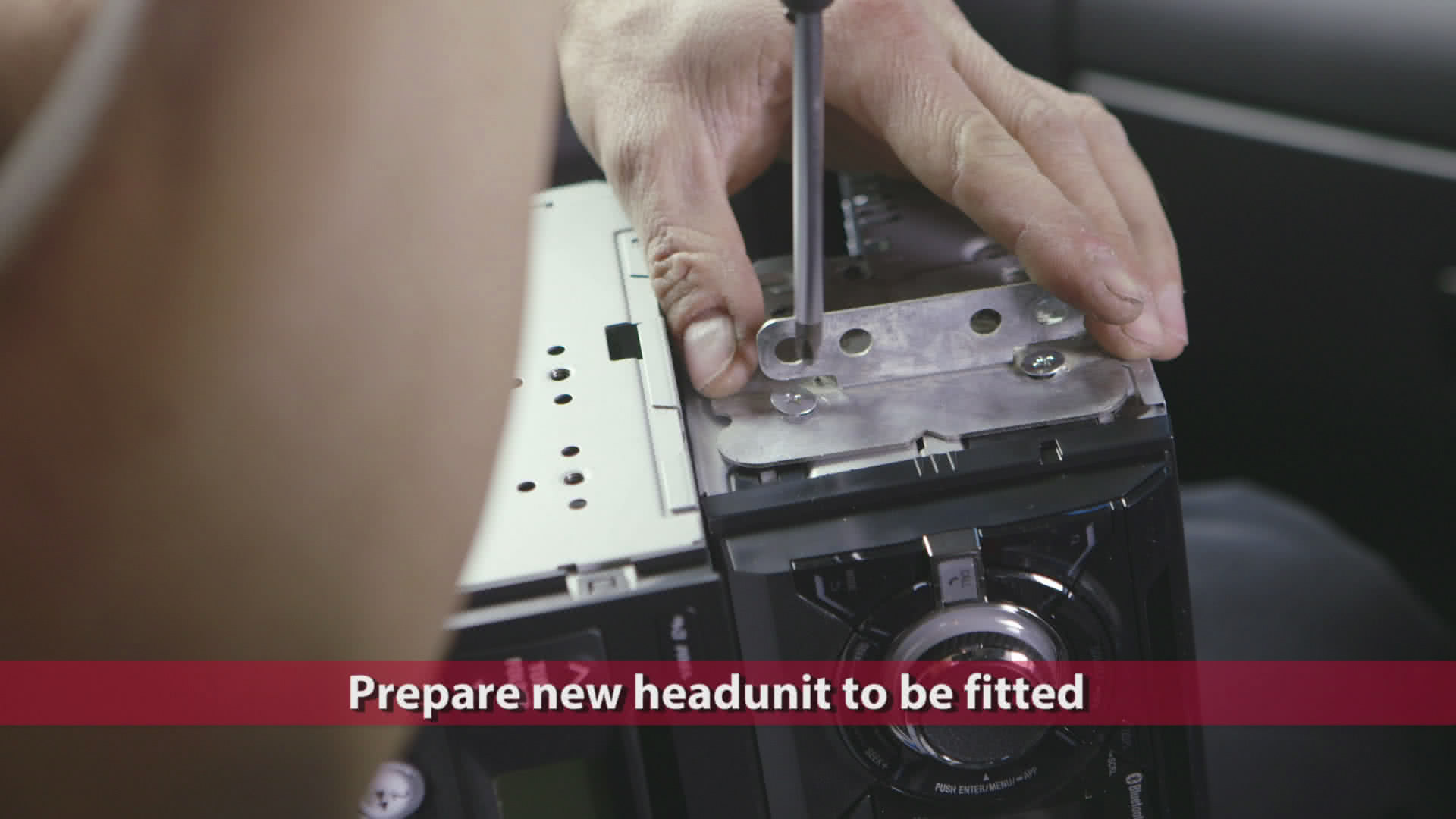 Then, prepare the new head unit to be fitted. Depending on how the original radio was mounted, use either the cage which involves using the metal sleeve that goes around your radio or use the factory brackets or brackets supplied with the new dash kit.
Step 6 - Connect New Head Unit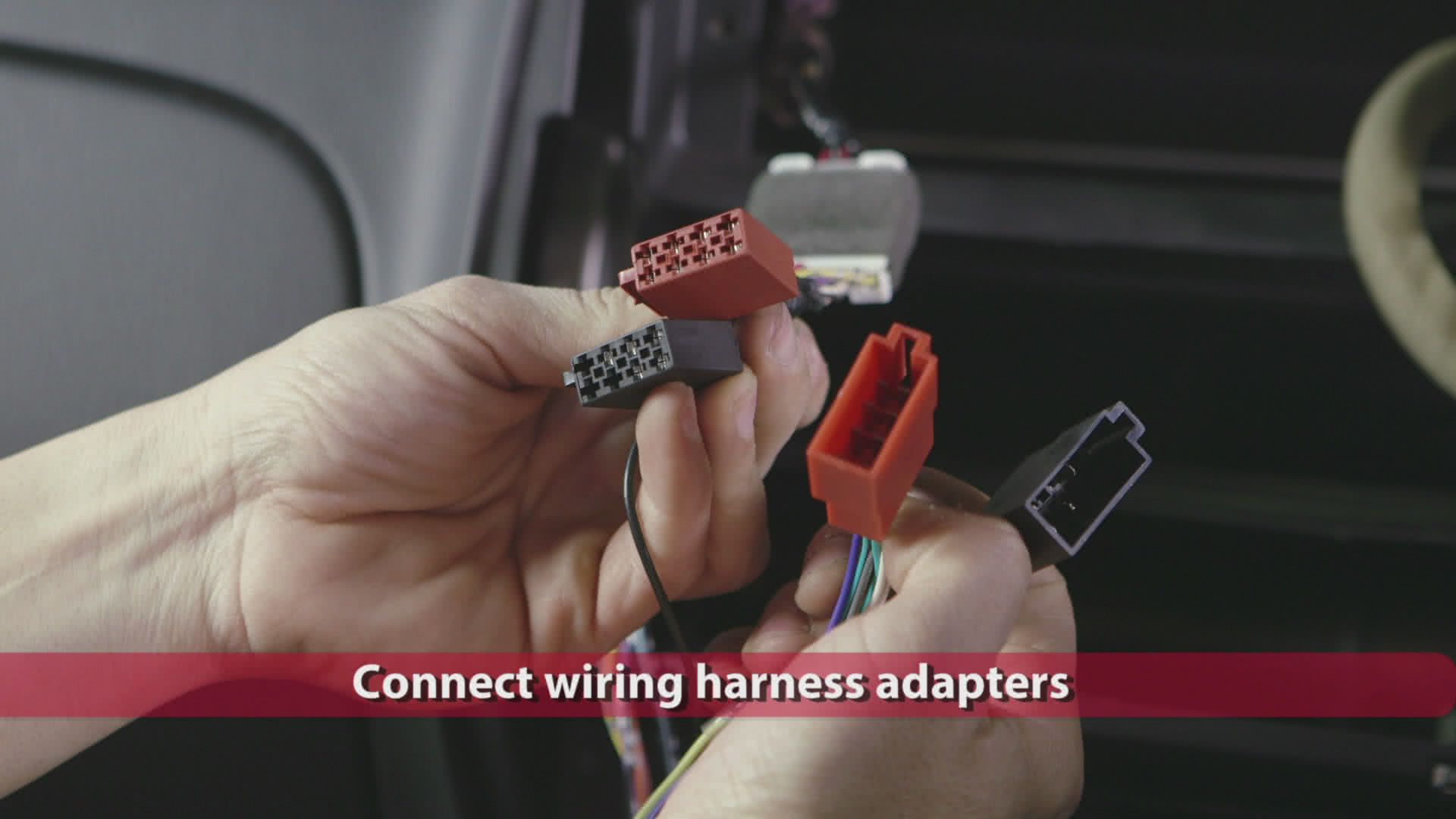 Plug the wiring harness adapter into the factory plug, and then plug the new head unit harness into the brown and black connectors on the adapter.
Step 7 - Plug In Antenna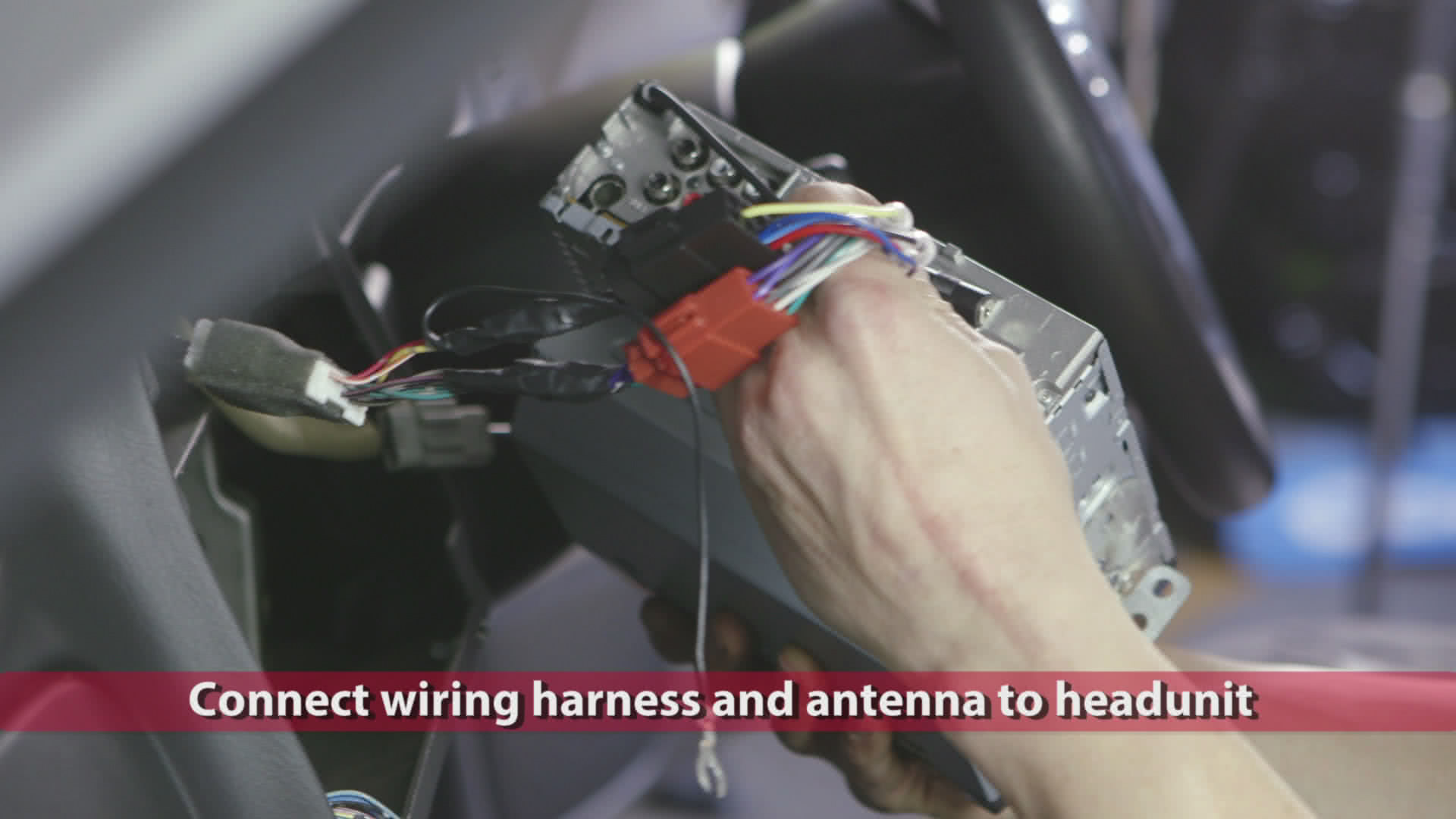 Connect wiring harness you prepared earlier and plug in the antenna.
Step 8 - Position Head Unit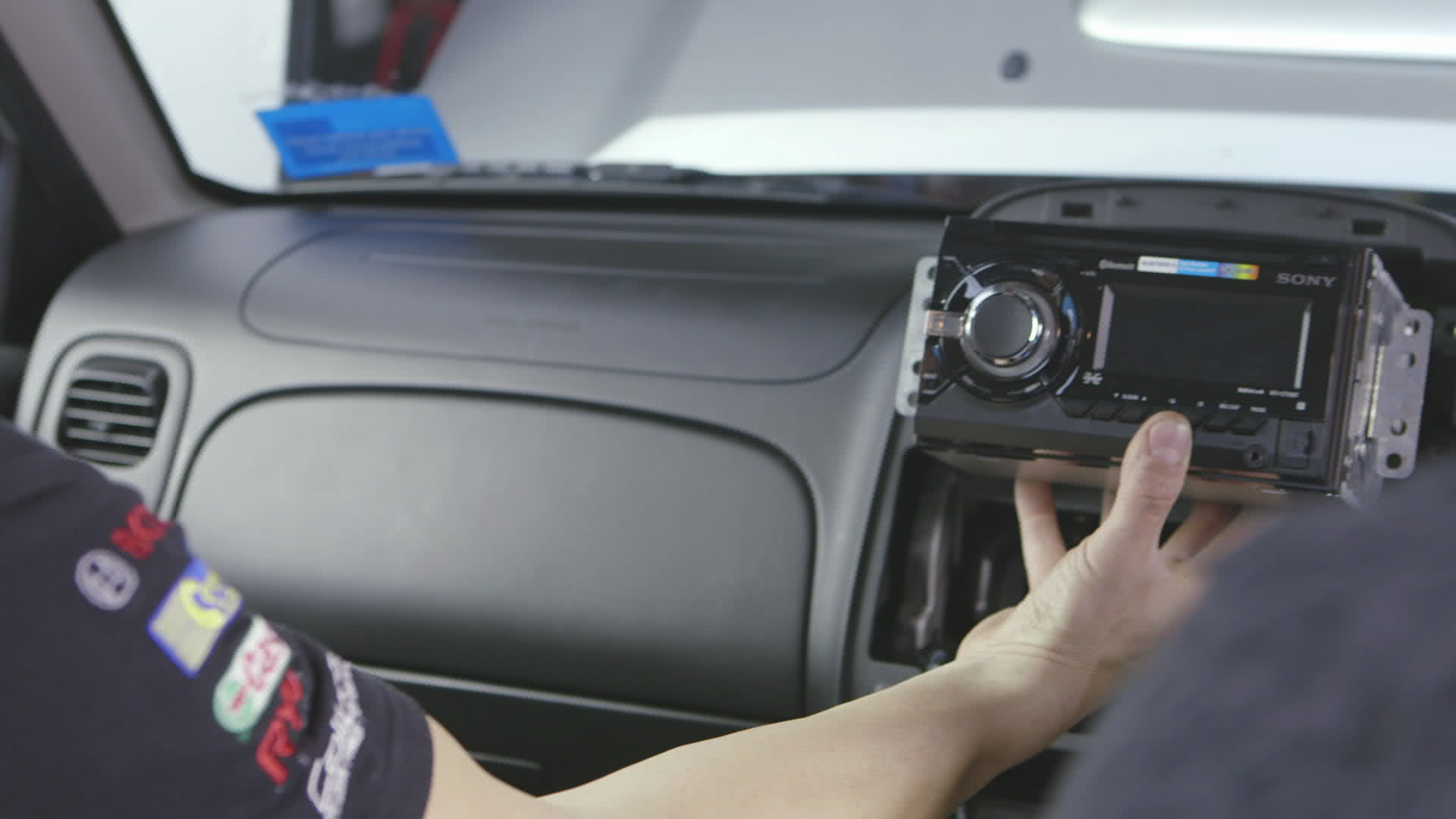 Slide the new head unit into the dashboard location. There are a few different positions that brackets can fit - make sure your new head unit sits flush with the surrounding trim. If needed, many head unit manufacturers also supply bezels that can finish off the fitment.
Step 9 - Reassemble Dashboard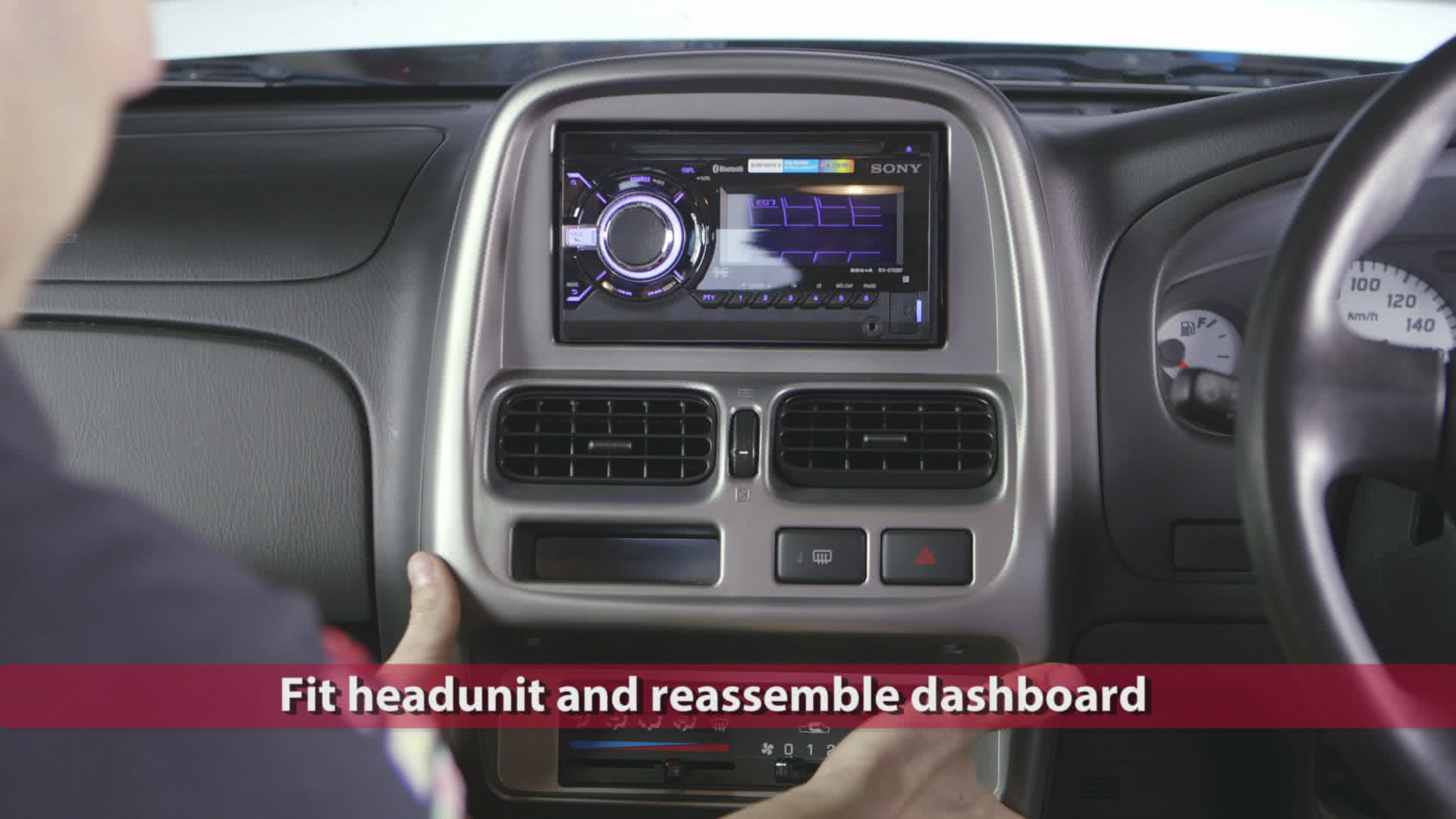 Reassemble the dashboard - be careful to put things back in the reverse order they came apart, and ensure that you use the correct fasteners in their right places.
Step 10 -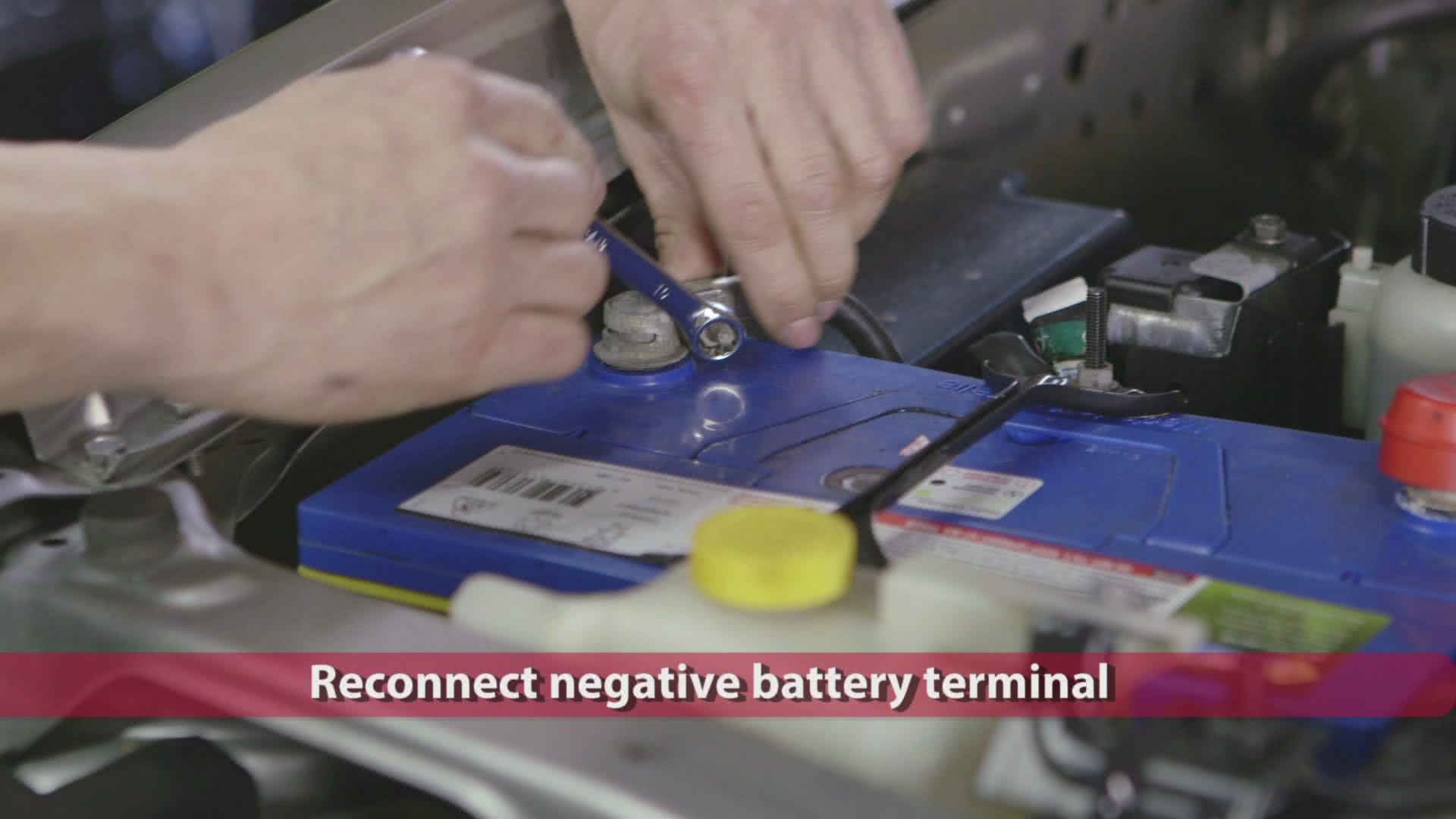 Reconnect the negative battery terminal.
Step 11 - Test the Head Unit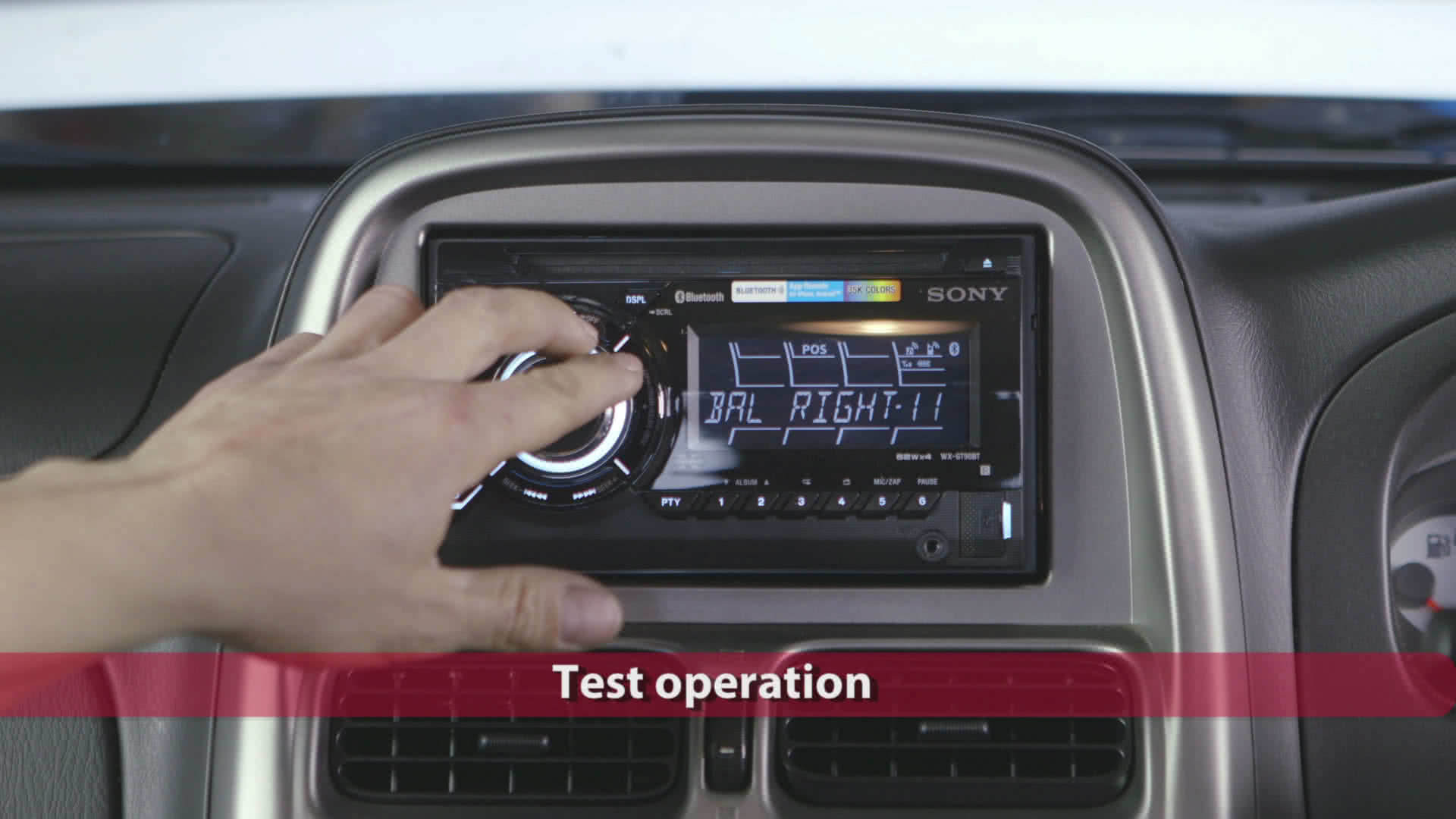 Switch on the ignition and test the operation of the headunit including sources, auxiliary inputs, fader and balance functions.
Also, check the headunit switches off when the key is removed.
Looking to Learn more? Learn the basics about in car tech Click Here.