Your car needs oil to help vital metal parts move, so you'll need to check the oil level and top up the oil if the level has dropped. Here's how you do it…
Step 1 - Setup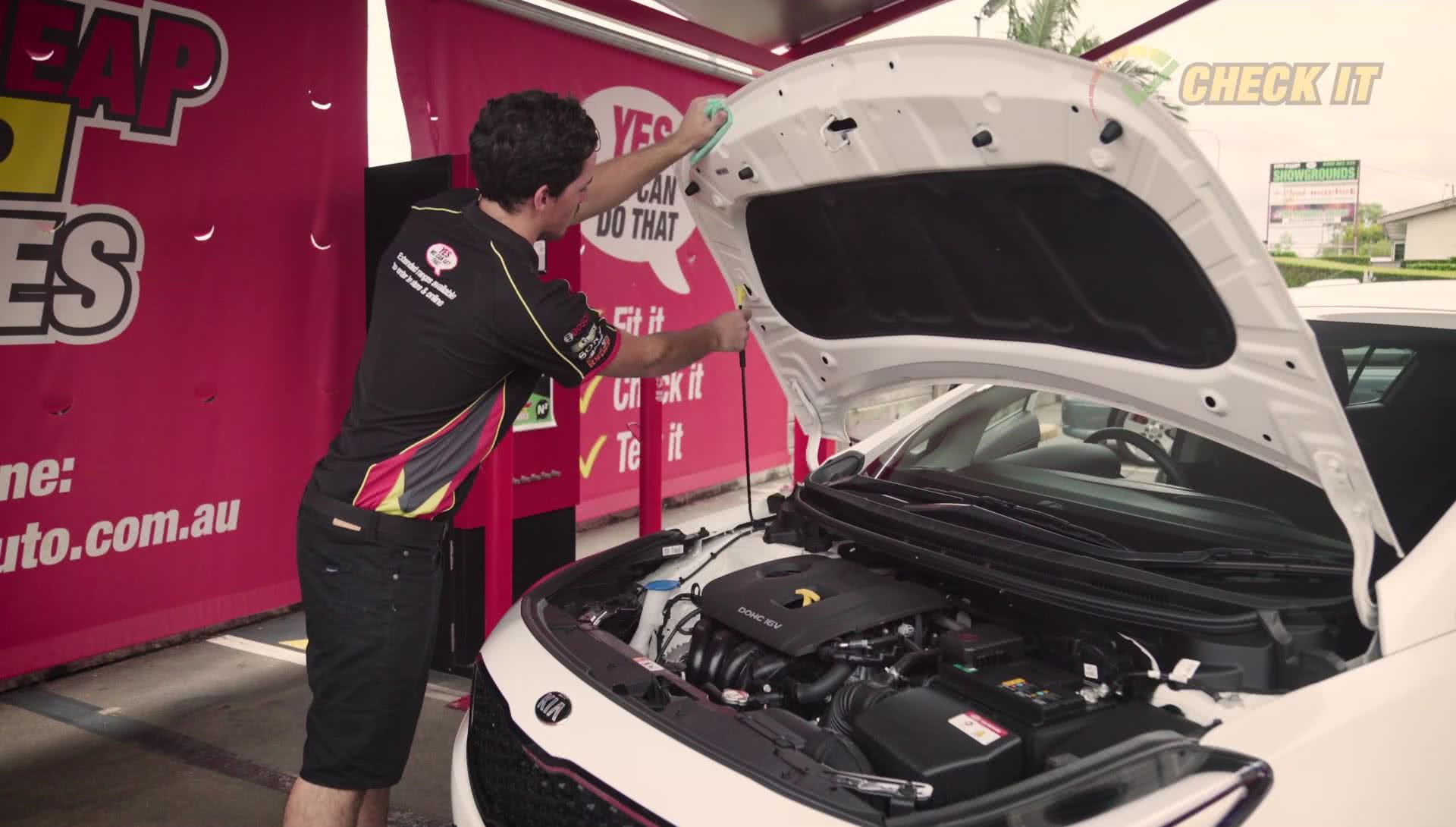 Make sure the car is on level ground and the engine is off and cooled down. Once you've popped the bonnet, there's only a couple of things you need to look for.
Step 2 - The Dip Stick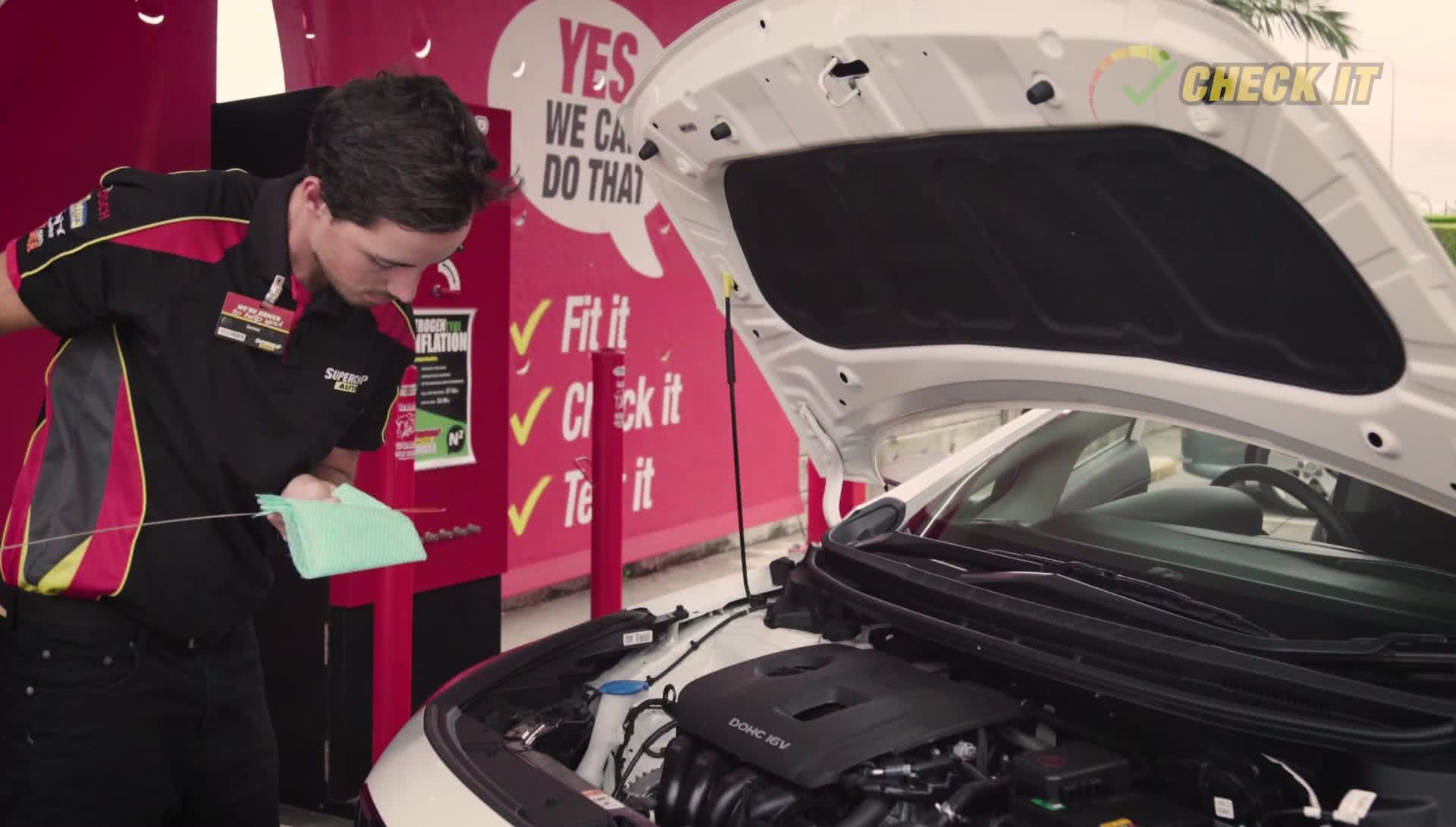 The dip stick allows you to check the level of the engine oil. To check your engine oil level, position the car on a level surface and ensure the engine is turned off.
Pull out the dip stick and wipe off any oil with a clean cloth. Replace the dip stick back into its original position and then remove it again. Check the oil level on the markings on the end of the dip stick. Top up oil if necessary.
Step 3 - Oil Filler Cap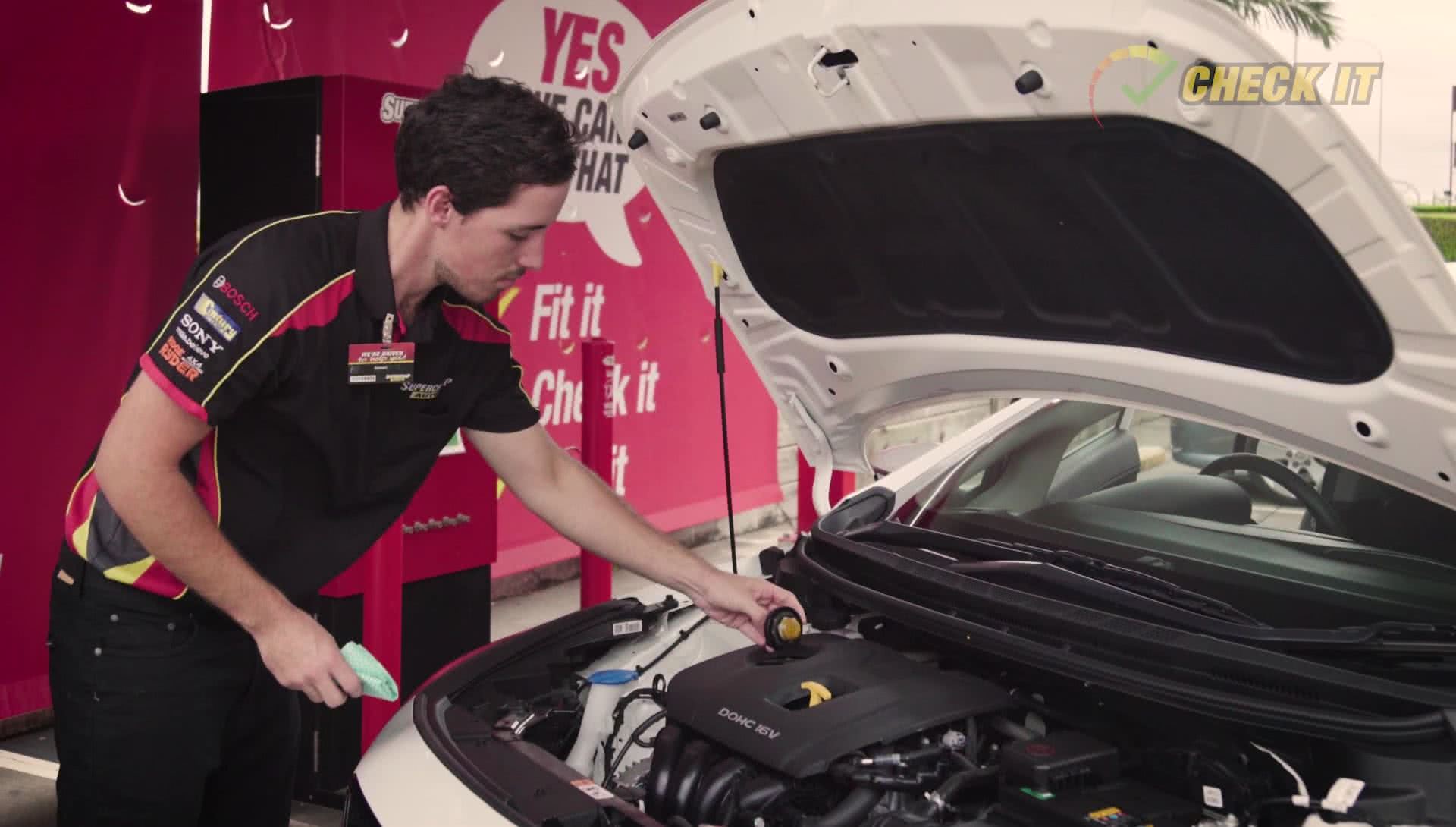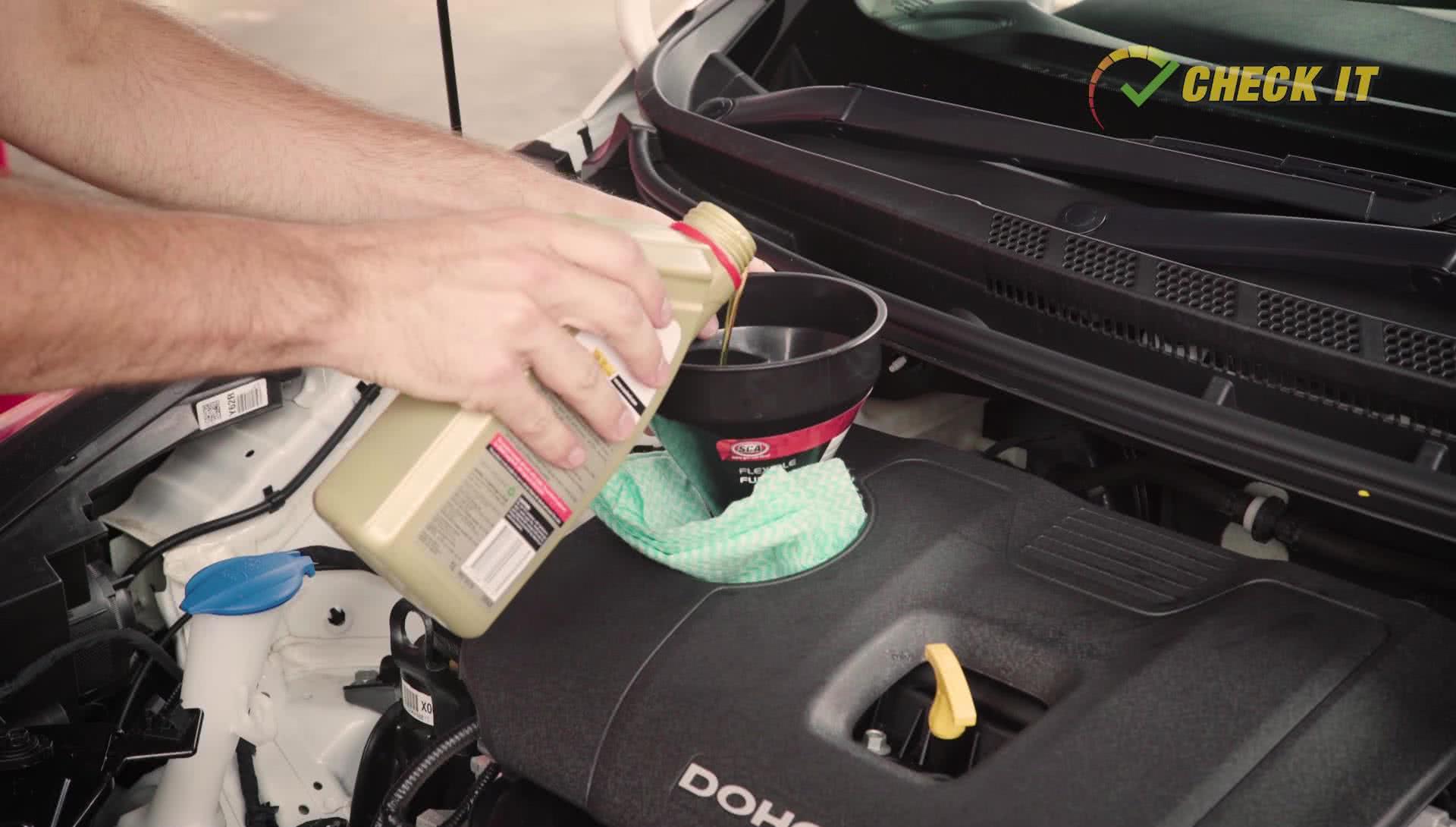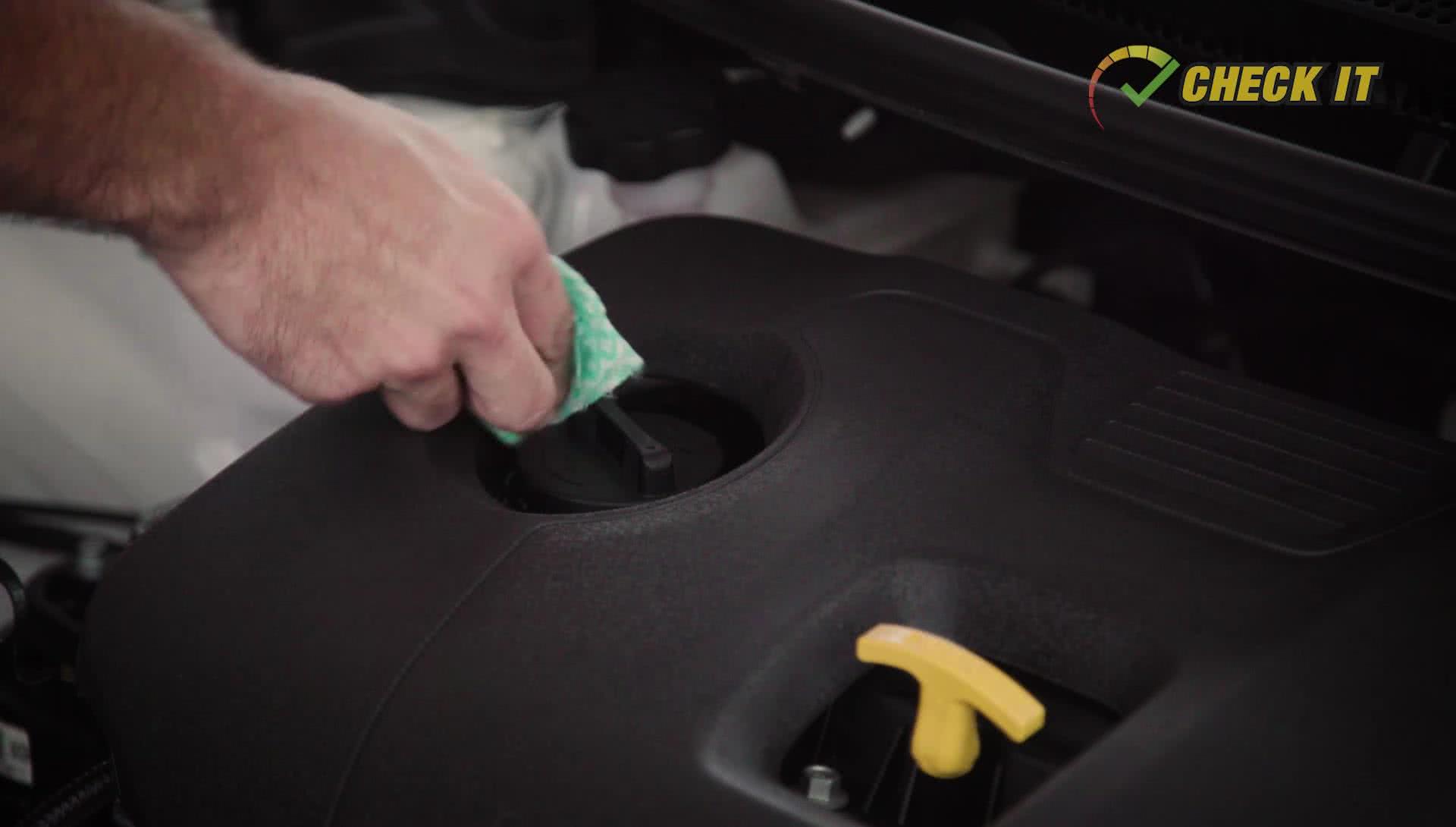 If you need to top up your oil look for the oil filler cap which is generally located on the top of the engine. Simply remove the cap and add the correct engine oil slowly to top up.
Just be sure to do this gradually and keep checking not to over fill. Once full, simply replace the cap and wipe up any small drips or spills. There are many different types of oil, so make sure you get the right oil for your car or simply ask one of the team at your local Supercheap Auto.