Stains to your car's interior can take away from the overall look and finish. The good news is that you can easily remove unpleasant stains from your car's interior without doing any more damage.
Find out how to quickly & easily remove scuff marks from your car:
What You'll Need:
Good quality stain removal product
Vacuum cleaner
Soft cloth
Soft brush
Tips and Warnings:
Always use cold or lukewarm water, as hot water will cause stains to set.
Work the product into the affected area in the smallest area possible to ensure you don't spread the stain.
Always read the instructions on your product label and make sure you choose one which is suited to the material of your car.
Before You Start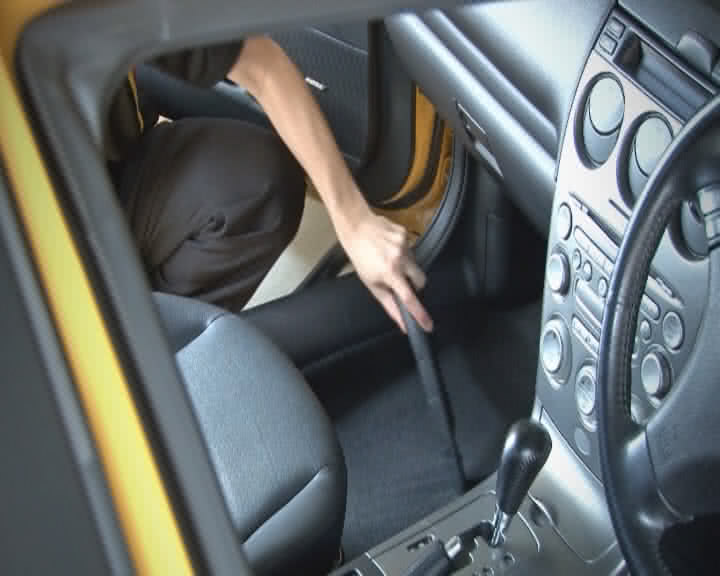 Vacuum the trim or cloth before you apply any product to the interior surface to avoid rubbing in dirt and grit.
Step 1 - Apply the Product to Small Test Area
Before applying the product to a large area, test it on a small, hidden patch. If colour runs or wipes off on cloth, stop immediately. If there is no reaction and the test spot looks normal, you're right to continue.
Step 2 - Apply Product and Rub In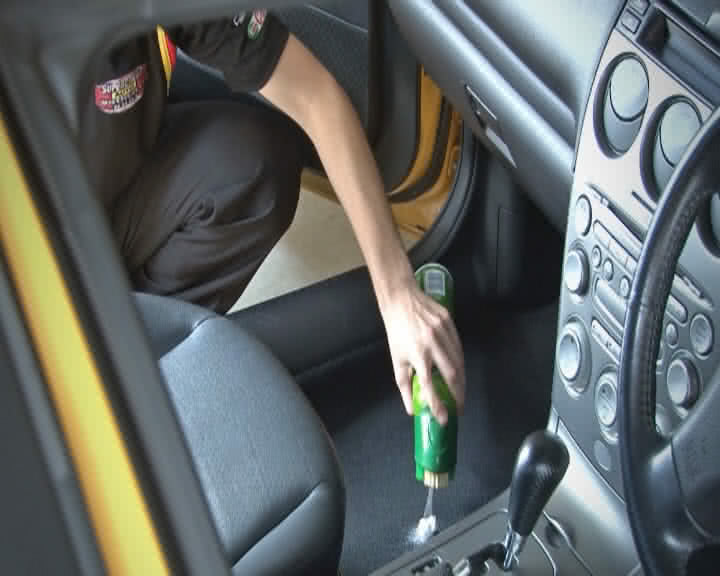 Shake the product well, and then spray it evenly onto the upholstery. You can then rub it in with the bristle cap or a soft brush.
Step 3 - Wipe the Upholstery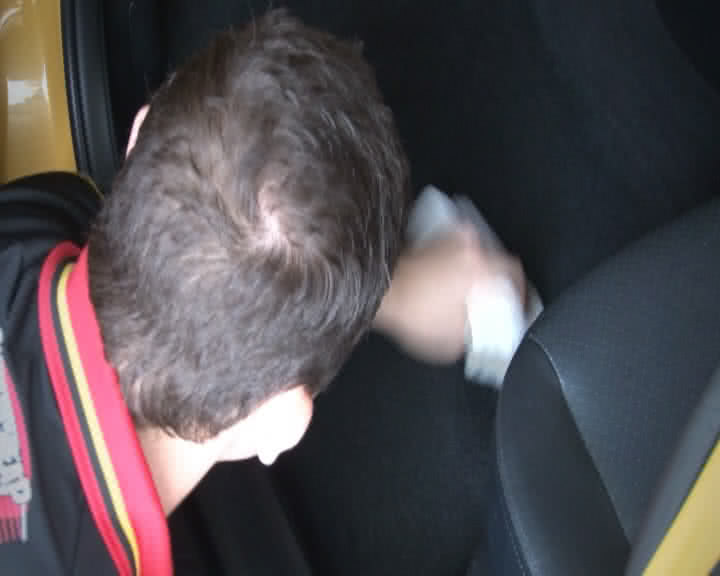 Wipe the area you've worked on with a clean cloth then vacuum it again when it's dry, and the stain should be gone.