You spend the most time with your car on the inside, so it's important to keep your interior looking the way it should. It takes surprisingly little effort, and just a few good products, to get it looking in showroom condition!
What You'll Need:
Foam applicator (if not provided with leather product)
Soft brush, such as a paint brush
Tips and Warnings:
It is important to test any new products on a discreet area of the seating beforehand to make sure it doesn't remove colour.
When wiping your leather clean to prepare for the protectant, pay particular attention to the stitching – a soft brush is the best tool for this.
Repeat the protecting process as often as required. This will vary depending on your vehicle use, age and storage.
Before You Start
First, remove any dirt and dust from the dashboard and other plastic trim with a damp microfibre cloth. Then, remove dirt and dust from leather seating with a soft cloth and vacuum, paying particular attention to the stitching.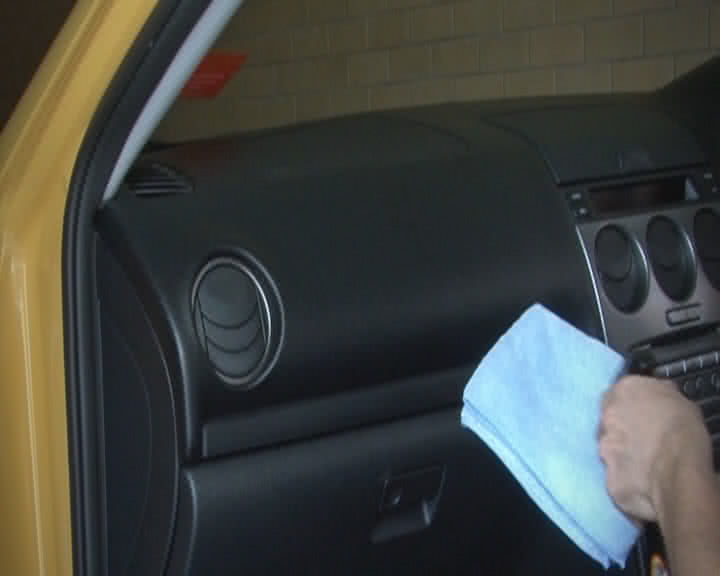 Step 1 - Protect the Dashboard
Spray the protectant onto a clean cloth and wipe it onto the dashboard and other plastic trim to create an even cover, and then use another clean cloth to remove any remaining residue. To finish, buff the whole dashboard to leave it with a nice finish.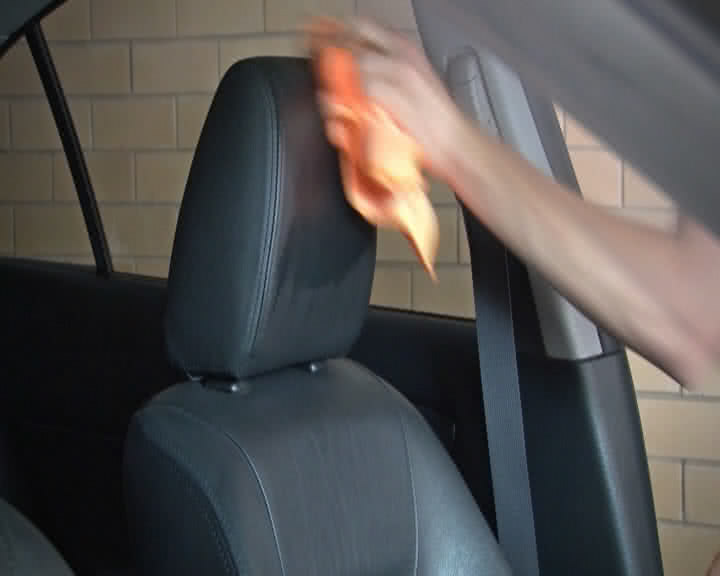 Step 2 - Apply the Leather Cleaner
If this is the first time you're using the product, test it first on a small, hidden spot to make sure there are no bad reactions. If the test works, then apply leather cleaner directly to the leather with a soft cloth.
Rub it well, and then remove any excess product with a dry, clean cloth.
Step 3 - Condition the Leather
Leather conditioner nourishes the leather and stops it drying out and cracking. With a soft cloth or foam applicator, apply a small amount of conditioner to the whole surface and allow it to penetrate over a short period of time. After a short time, buff the conditioner off with a soft cloth.