Step 1 - Cut The Tree Packaging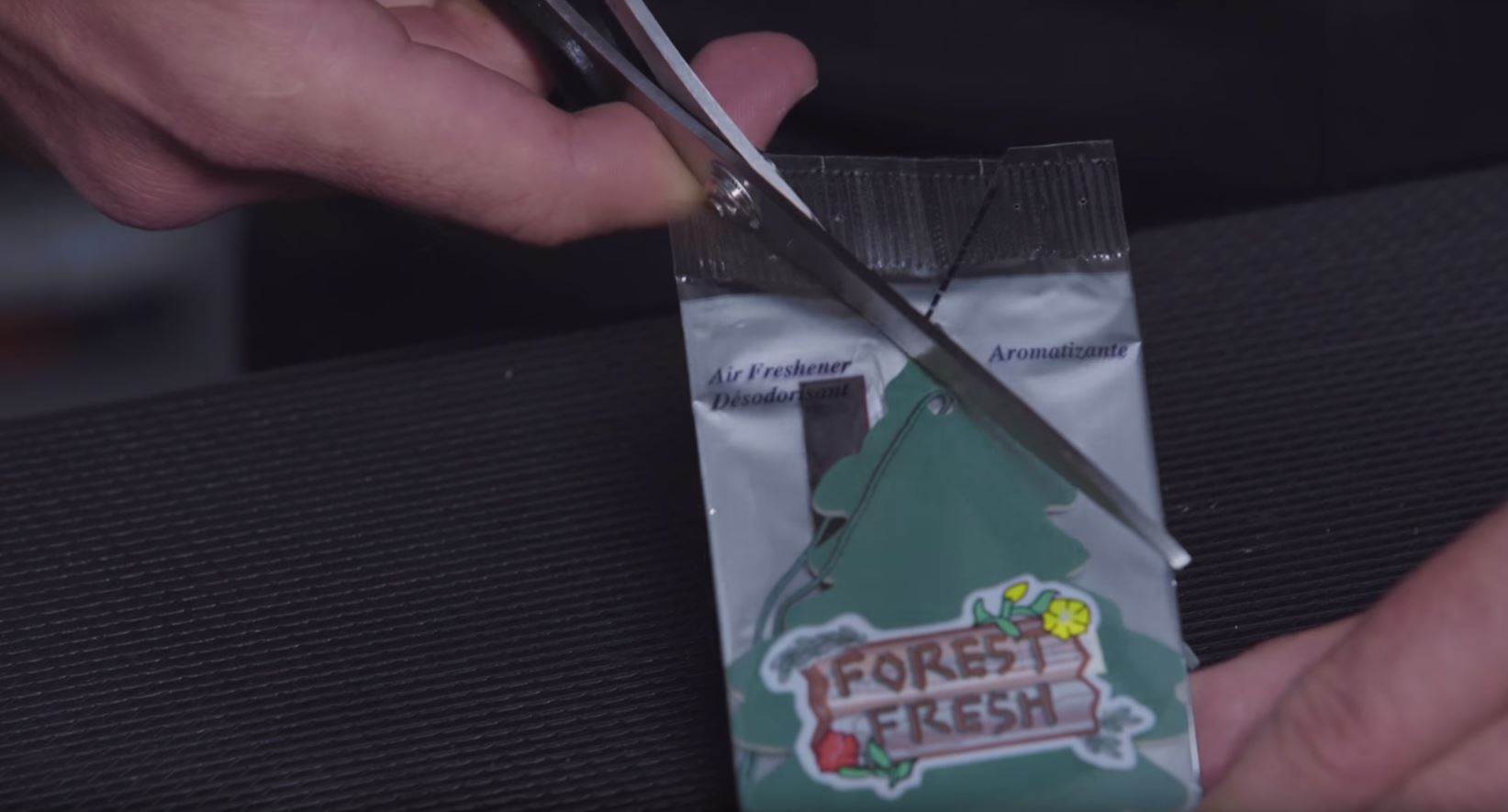 So, you got yourself a little trees air freshener, and you want to get the most out of that bad boy. Well, do we have the trick for you.
Start by tearing open the top and cutting the triangle out of the indicated section at the top.
Step 2 - Pull Out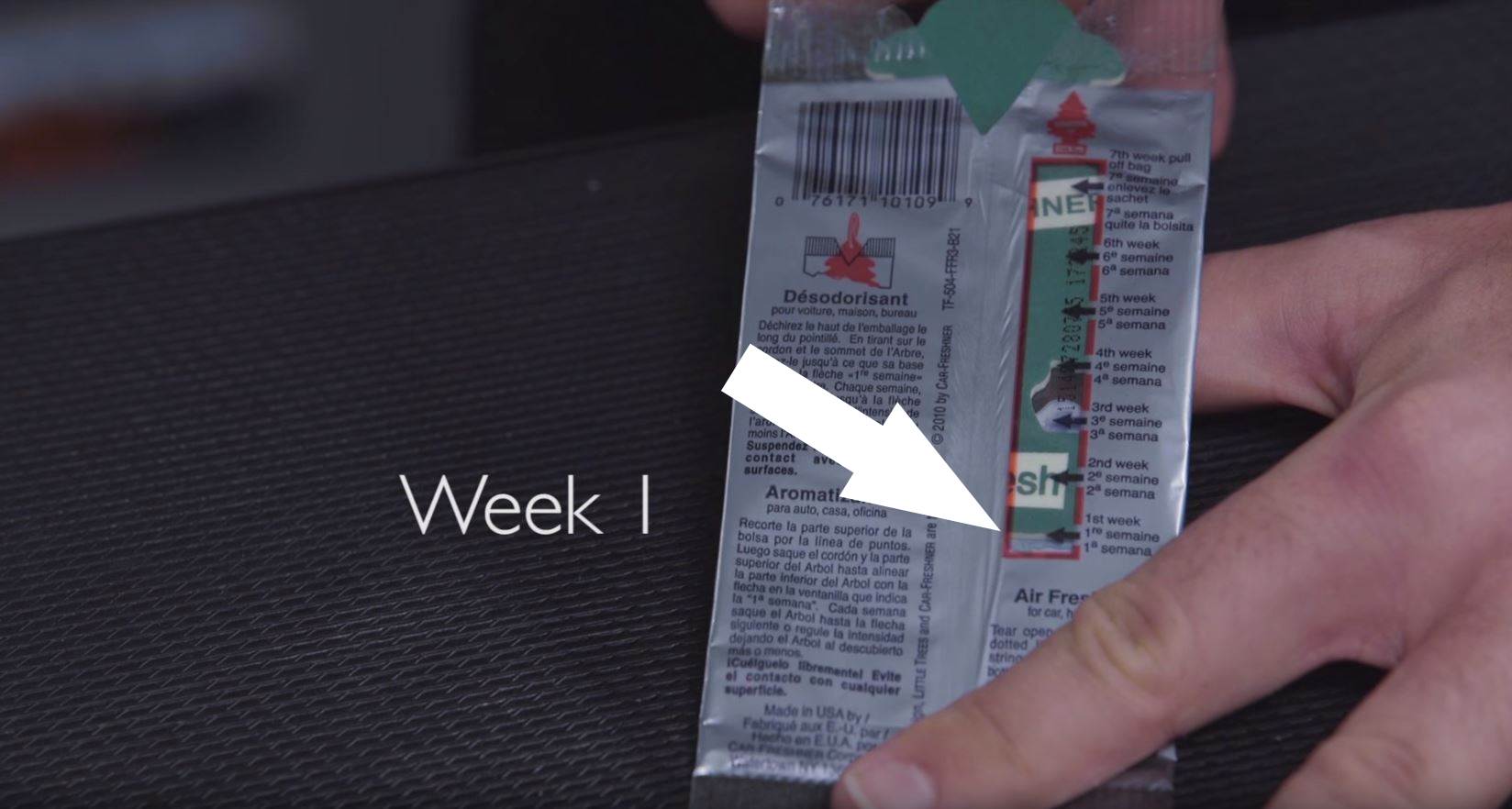 Now slide that amazing fresh air freshener out slowly, not too much, just enough to see the top come out with the bottom clearly seen at the week 1 mark.
Step 3 - Pull Out More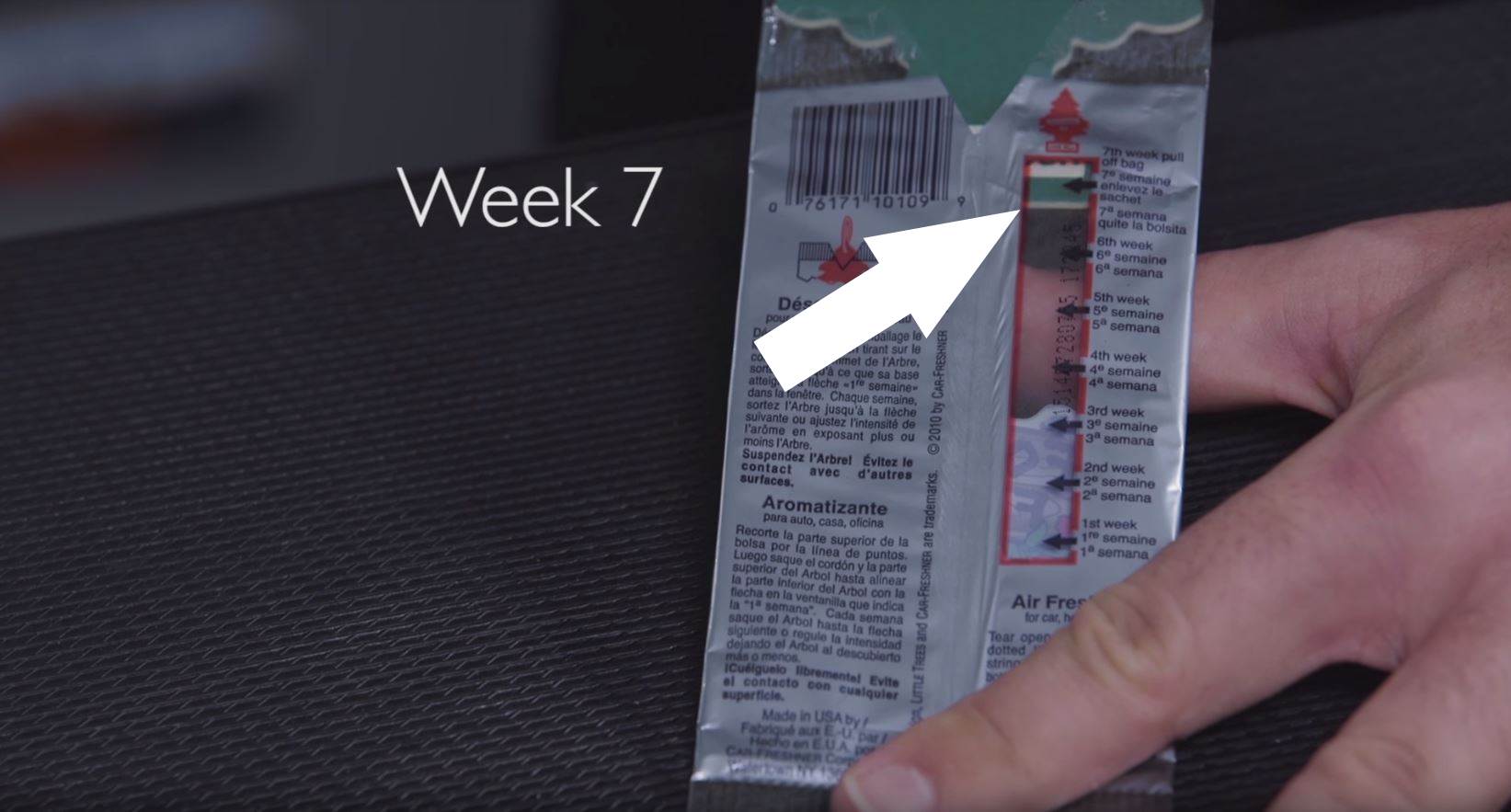 After each week, move the freshener up a notch to release a new unexposed section to the world. The packaging indicates about 7 weeks of amazing good vibe smells. Just don't let it all out at once.