If your 4wd becomes seriously bogged in soft sand or deep mud, a regular jack may struggle to lift the vehicle.
The Ridge Ryder Airbag Jack is designed for exactly this scenario, and makes self-recovery a breeze.
Here's how it works.
Step 1 - Preparing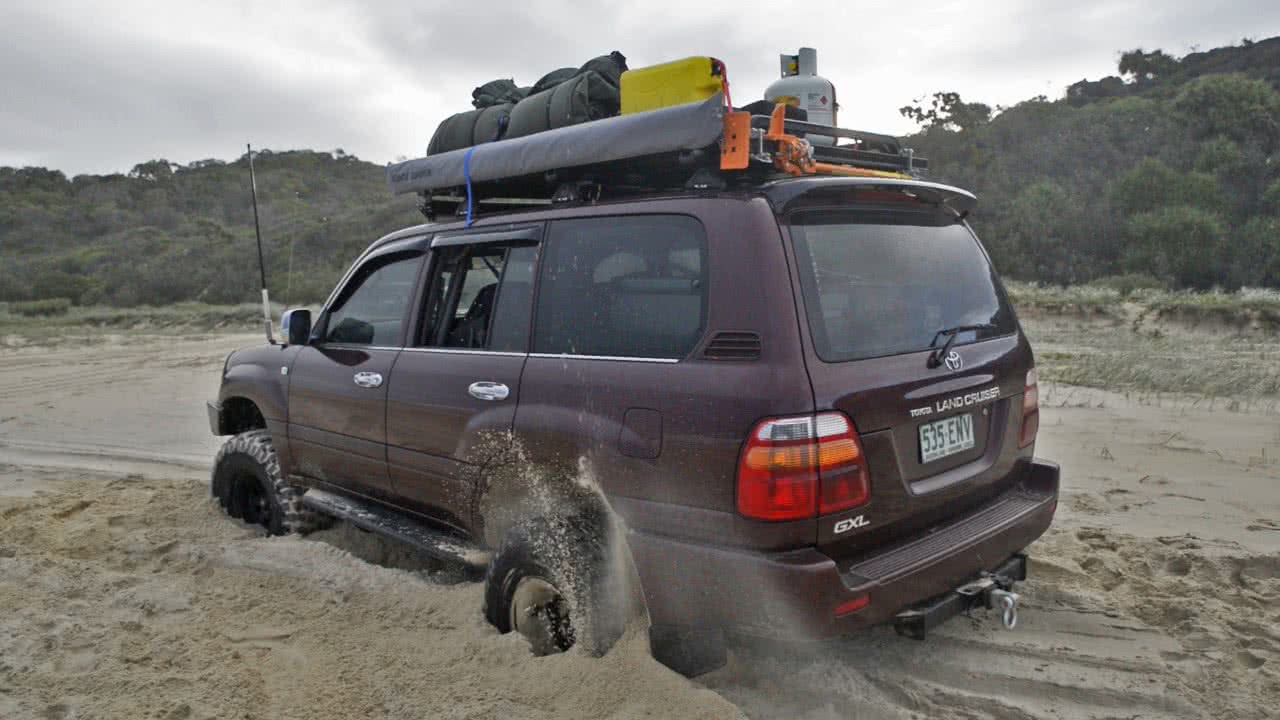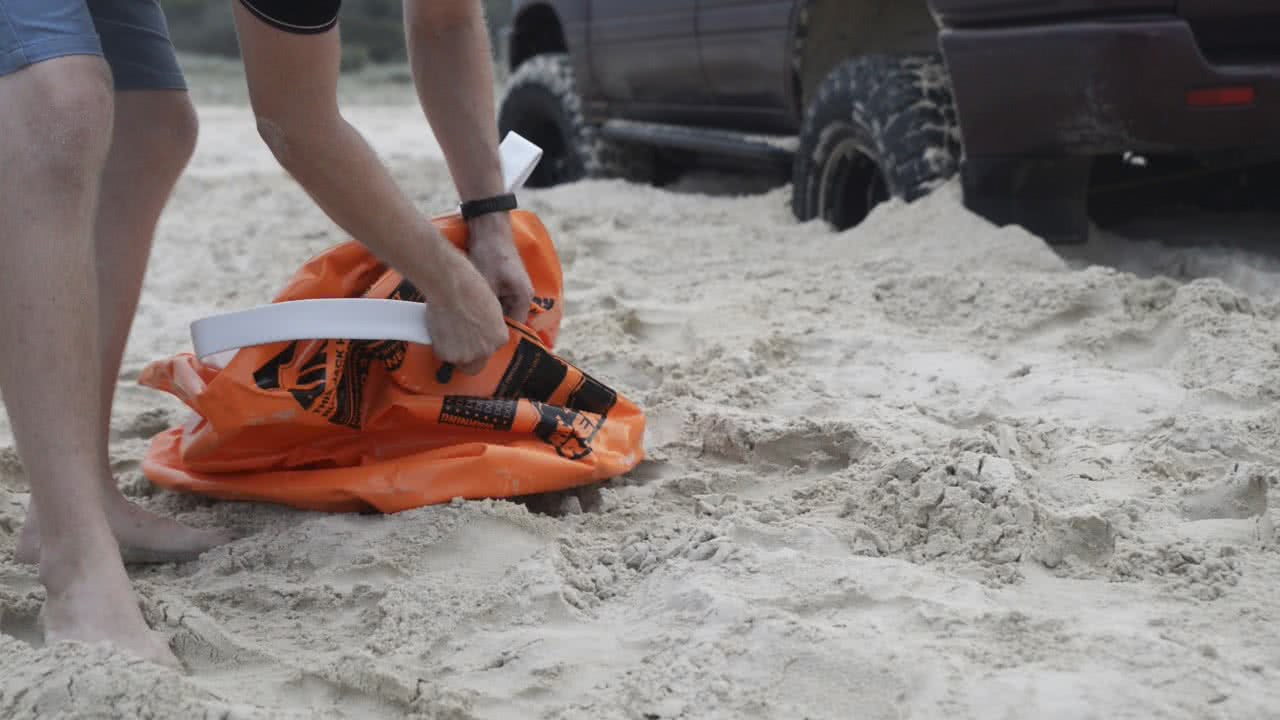 Start by switching off the engine.
Then, clear a space under the vehicle to place the airbag jack ensuring there are no sharp objects on the ground.
Look for any sharp, hot, or moving parts under the vehicle which could damage the jack.
Now unfold and lay out the airbag jack so that it lifts evenly when inflated.
The jack can be inflated using either a compressor; or the vehicle exhaust for a quicker recovery.
It may be easier to connect the compressor or exhaust hose before placing the jack.
Step 2 - Positioning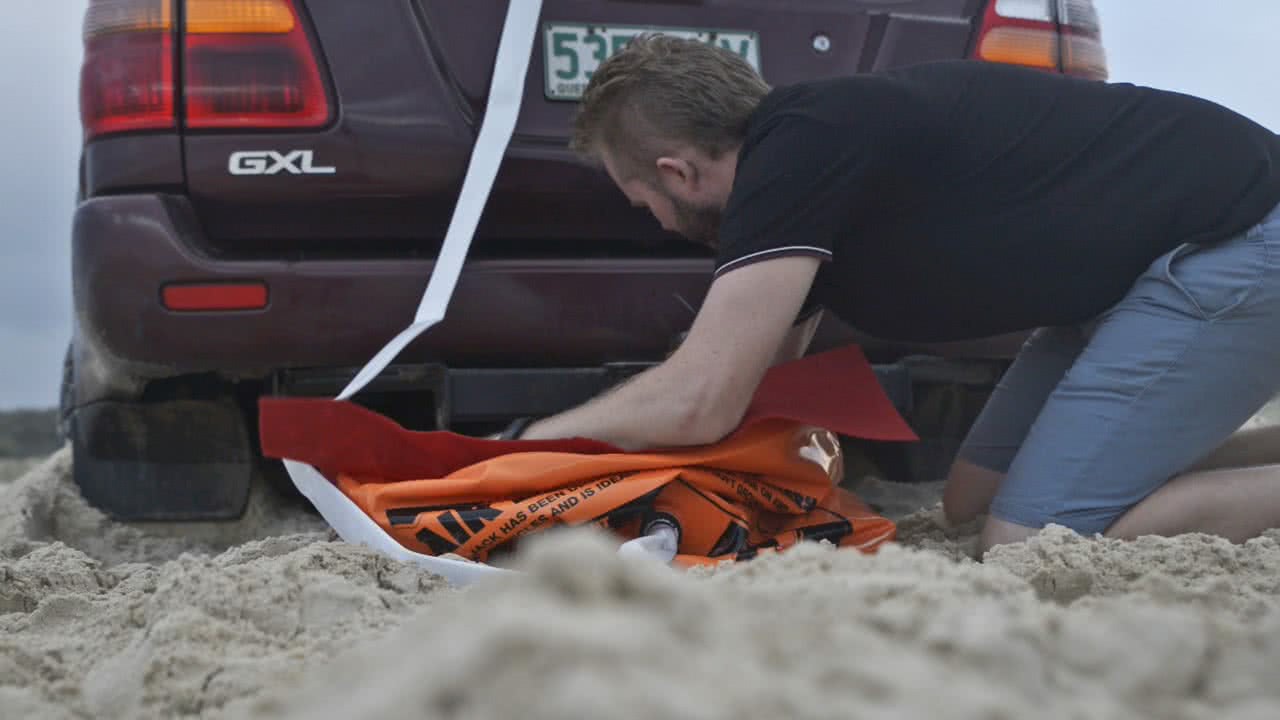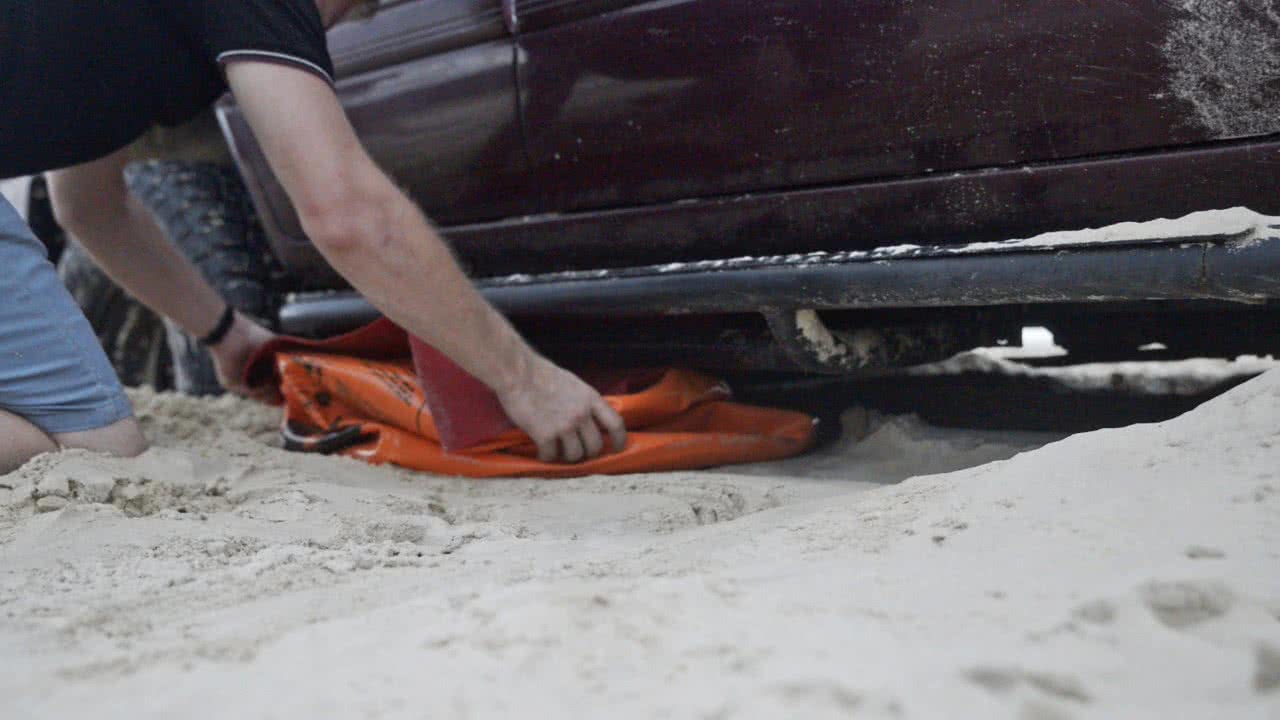 There are two mats in the airbag jack kit which provide extra protection where needed.
One of these should be placed on top of the jack, and one underneath if there are sharp objects that cannot be moved.
Once the jack is in place, ensure all bystanders are clear of the vehicle and start the engine.
Step 3 - Jacking Up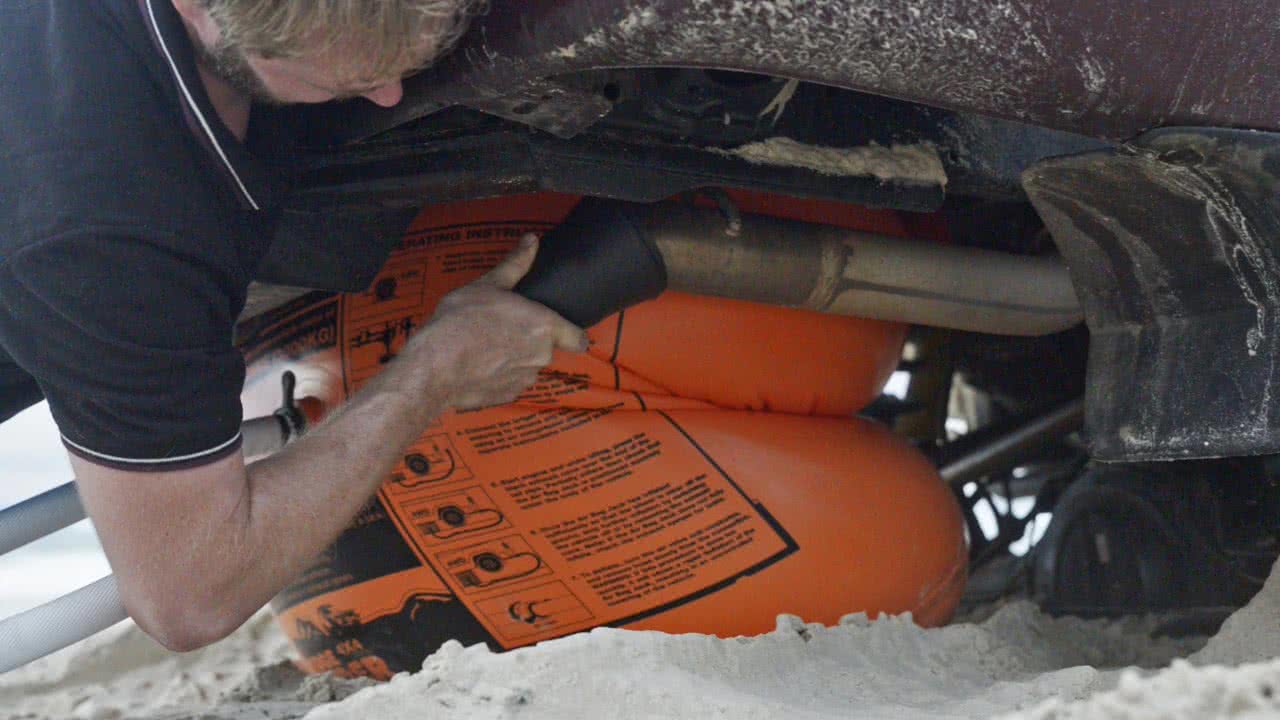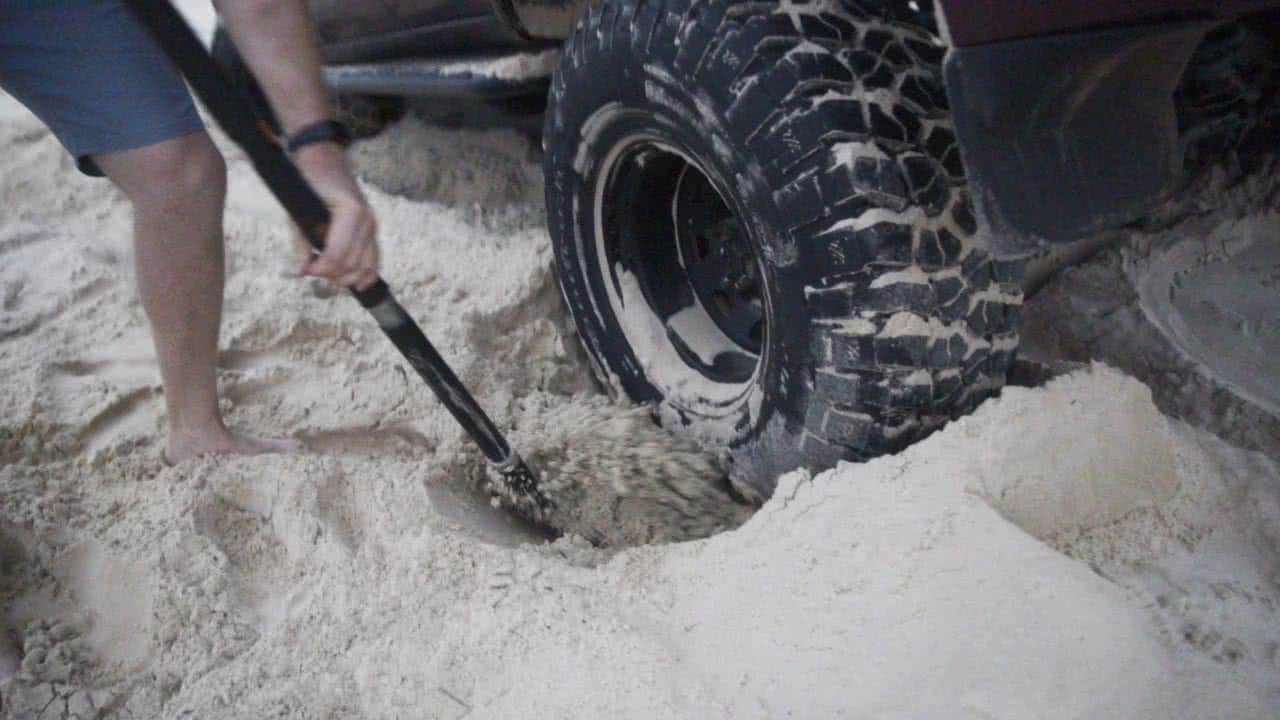 Place the cone at the end of the hose over the vehicle exhaust, and apply pressure to prevent leakage of exhaust gases.
Be mindful of potential burns from hot components
*Never place yourself under a vehicle which is supported by an airbag jack.
Step 4 - Letting Down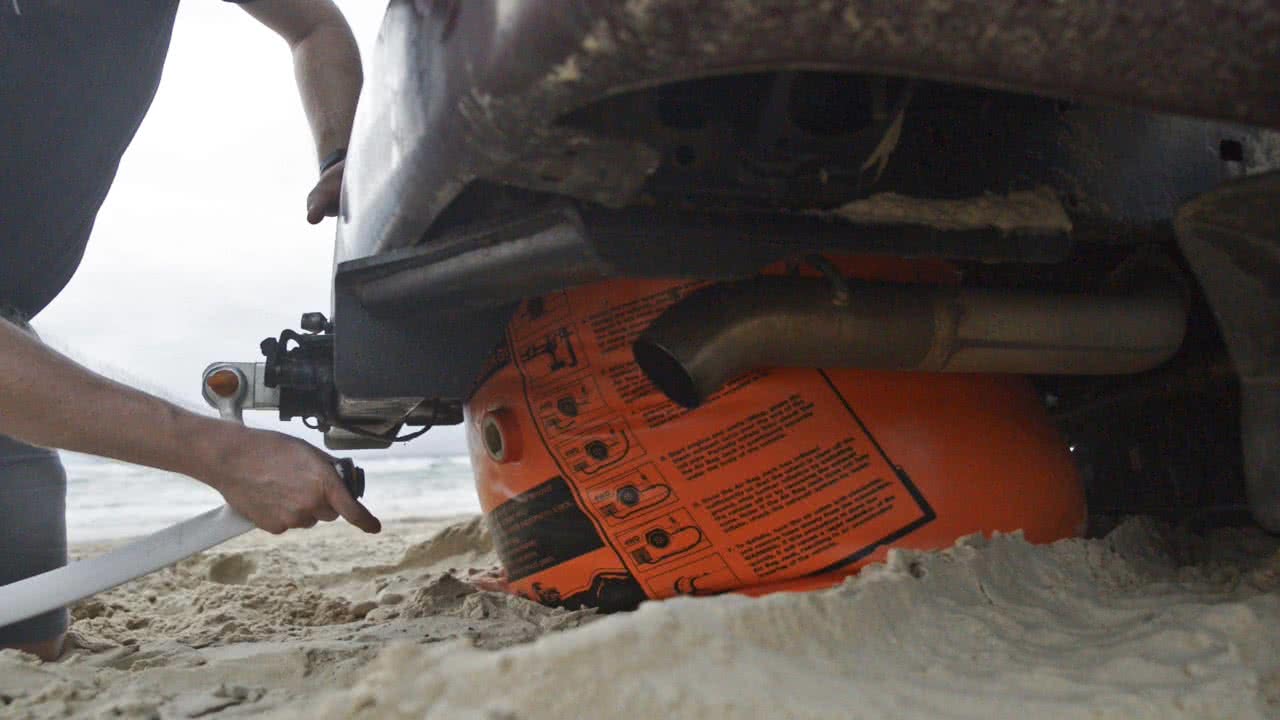 Once the vehicle is raised out of the bog, the airbag jack will hold pressure while the area beneath the wheels is filled to get you out of trouble.
You can now lower the vehicle by twisting the connection on the airbag to release the pressure. Do not remove the hose in one motion; as this will cause the vehicle to drop in an uncontrolled manner.
Once the jack is out of the way, the vehicle can be easily driven out of the bog – a little back and forth rocking of the gears may help prevent the vehicle digging in again.
**It should be noted that while this product is perfect for vehicle recovery, it should not be used for wheel changes or repairs where the user will underneath any part of the raised vehicle.
**In the unlikely event of failure to the air bag jack, deflation will be instantaneous and will provide no warning of the vehicle dropping. For any repairs of wheel changes, a solid fixed jack and appropriate safety stands should always be used.