The must have item for any Australian adventure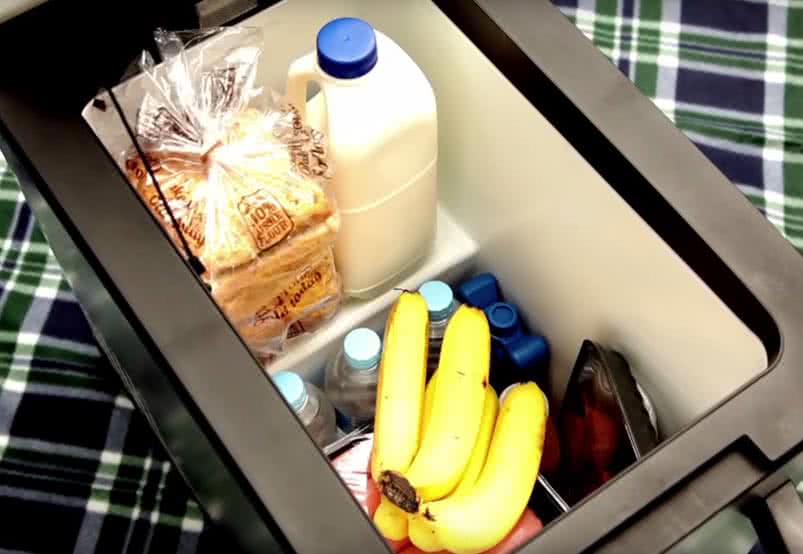 Whether you're camping, taking a road trip or spending the day on the beach, we all want to be able to keep our food fresh and drinks ice cold. With a Ridge Ryder Platinum Fridge Freezer in the back of your 4 wheel drive, you'll have a compact and efficient fridge to do the job. The large 42-litre capacity means that it's great for family camping trips, days at sporting functions or touring the countryside and is capable of running on 12 or 24 volts DC for vehicles and trucks or 240 volt AC to get things cold before you hit the road.
It has a rugged, fully insulated metal cabinet, a tough, durable plastic lid and heavy-duty carry handles which double as tie-down points. With a temperature range of minus 18 degrees to plus 10 degrees, this unit can either keep your food frozen or chill your drinks the way you like them. Choose from two fan speed settings; Turbo for fast cooling or Eco for efficiency. The fridge has an easy to read LED display and adjustable digital temperature controls. When loading the fridge up, keep in mind that it's more efficient to have the fridge full of food and drinks; the hardest thing to keep cool is air.
Powered by a 12/24 volt compressor based on Danfoss design and technology, it uses between 1.5 and 2.0 amps per hour on average measured over 24 hours, with the compressor cycling on/off. Power usage while the compressor is running is approx. 3.75 Amps. For great peace of mind, the Ridge Ryder Platinum Fridge Freezer also comes with an impressive 2-year nationwide EvaKool warranty. It is the must-have item for any Australian adventure - pick up yours today online or in-store.